Hunting for the best health and wellness credit card in the nation that offers not only reliability but also generous rebates and other exclusive freebies?
If so, you may be in need of a special credit card offered by Citibank Philippines.
Look no further, as you can request the Mercury Drug Citi Credit Card from Citibank today! Read on to learn more about this card's features and benefits, as well as info on how to apply for it.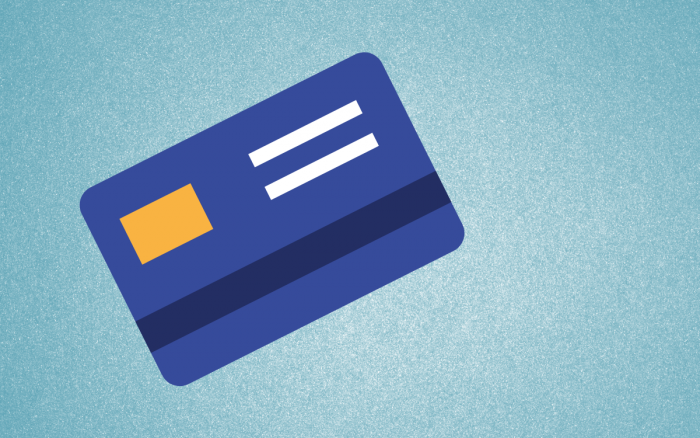 An Overview of the Mercury Drug Citi Credit Card
While there are a number of great credit cards that Citibank has to offer, the Mercury Drug Citi credit card is your best option if you are looking for added benefits geared towards health and wellness.
The Mercury Drug Citi credit card offers all of the functions that a regular card provides except this has certain freebies and rebates from the most reliable drugstore in the Philippines – Mercury Drug.
Before ordering the card, get to know exactly what the Citi Mercury Drug credit card has to offer.
Mercury Drug Citi Credit Card – Features and Benefits
Firstly, you get a welcome eGift worth P5,000 just for signing up! You can use this eGift to shop, dine, or purchase travel tickets at UNIQLO, Nike Park, T.G.I. Fridays, Vikings, Tim Ho Wan, Travelbook.ph and Giftaway.ph.
Secondly, you can earn as much as ₱9,600 worth of rebates per year! Earn up to 10% rebate on Mercury Drug purchases and participating hospital bills and 0.25% rebate on all other transactions.
Thirdly, you'll get 24/7 access to the Lifeline Ambulance Service Lifeline Rescue. This gets you 24/7 FREE ambulance service within Metro Manila once a year (worth ₱10,000) and 24/7 medical advisory.
More Features
Aside from these health and wellness benefits, the Mercury Drug Citi credit card also provides all the other exclusive features offered by Citibank, including the following.
#Lovetotravel Benefits – 50% off on hotel and flight bookings as well as other "staycation" bundles
#Lovetodine Benefits – 50% off as well as exclusive deals to be enjoyed from some of the participating dining places and restaurants around the Metro
#Lovetoclick Benefits – a number of exclusive online deals from select dining, lifestyle, and travel sites
How to Order the Mercury Drug Citi Credit Card – Requirements and Eligibility
Citibank makes it simple to apply for any credit card through their online application form on the Citibank website. To be eligible for this credit card you need to be at least 21 years of age with a minimum annual income of ₱180,000 if you have another credit card and ₱250,000 if you do not currently own one.
Along with the application you need to provide supporting documents. These may include a proof of ID, proof of income (ITR, payslip, statement, and COE), and the details of any other credit card you own.
The application process can take as little as 15 minutes and you'll instantly get a status update after you submit it.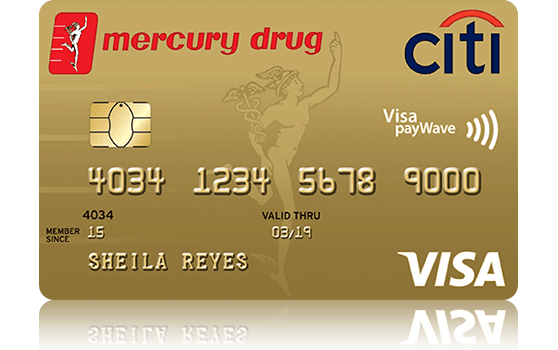 Mercury Drug Citi Credit Card – Fees and Interest Rates
Now that you know the benefits and requirements needed to apply for the Mercury Drug Citi credit card, you must take note of the fees and interest rates, as well.
Annual Fee – ₱2,000.00 per annum for the principal credit card, ₱900.00 for supplementary card.
Monthly Interest Rates – 3.50% for retail expenses until November 2, 2020 (2% thereafter), 3.63% for cash advances until November 2, 2020 (2.04% thereafter).
Late Payment Fee – ₱850 or the unpaid Minimum Amount Due (whichever is lower). This will switch to ₱1,500 starting January 8, 2021.
Over Limit Fee – ₱750 (₱1,500 starting January 8, 2021)
Foreign Transaction Service Fee – 3.525%
Disbursement Fee – ₱250
Card Replacement Fee – ₱400
For a rebate credit card like this, your limit may be anywhere from ₱10,000 to ₱500,000. The exact limit amount will be decided by the bank based on your financial analysis.
Bank Contact Info and Address
If you wish to speak with customer service via telephone, you may call (632) 8995-9999. Additionally, you can send inquiries via message on their website.
The bank's head office address is listed as 34th Street, Bonifacio Global City, Taguig, 1634.
Conclusion
Overall, the Mercury Drug Citi credit card has great things set for you as a credit card holder, whether it is solely for health and wellness purposes or even for the adventurous soul who loves to travel. For more information on how to apply, go to the Citibank website.
Note: There are risks involved when applying for and using a credit card. Please see the bank's Terms and Conditions page for more information.