Looking for a reliable credit card that gives you exclusive premium deals, generous rewards points, cash rebates, freebies and more? Also need to use it online and abroad? No worries. An HSBC credit card may be just right for you.
HSBC is the 5th largest bank in the world and the largest bank in Europe. So if you're a frequent traveler, especially to European countries, make sure you have an HSBC credit card in your wallet.
Apart from the bank's global recognition, having one of the five types of credit cards from HSBC, such as the HSBC Red Mastercard, gives you tons of perks. Like other cards, you can use it for in-store and online purchasing, bill payment, cash advances, and much more. Interested in applying for an HSBC credit card? Read on to learn how.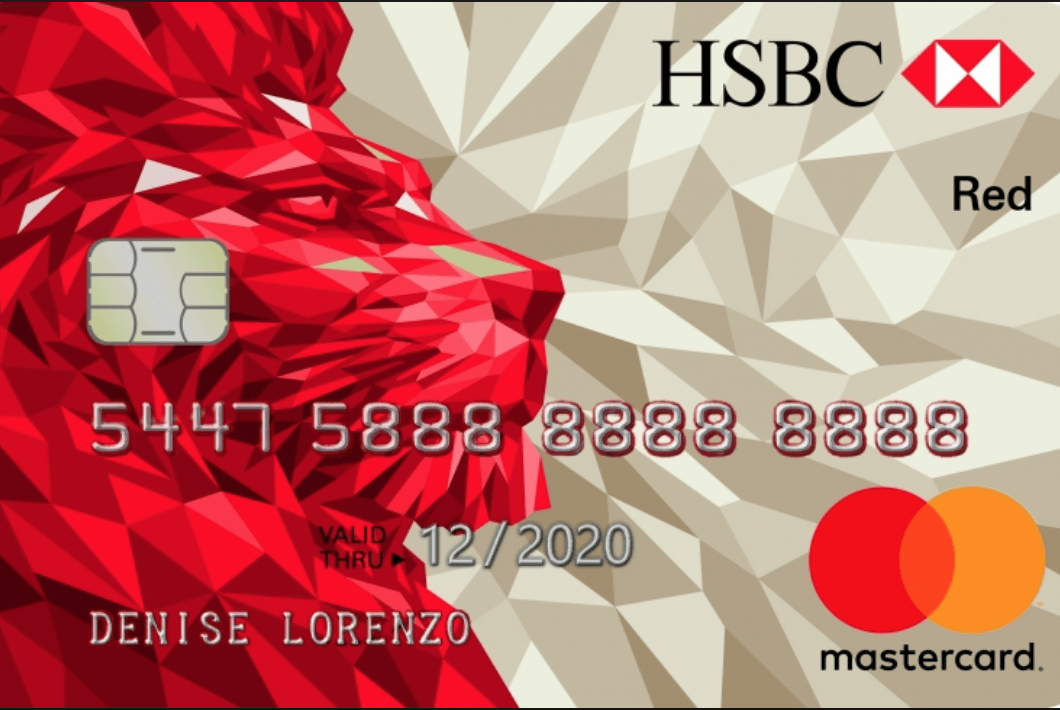 HSBC Credit Card
As a wise customer, you should choose the credit card that best suits your income and lifestyle. For those who love traveling and shopping, the HSBC Red Mastercard fits the bill.
With HSBC's entry-level Red Mastercard, you can get more features than any of its counterparts. Local and international travelers will surely love this card as it grants you a suite of advantages like flexible installment plans, hassle-free mobile payments, and intensive security of your transactions.
HSBC Credit Card Benefits
With an HSBC credit card, you can enjoy fabulous benefits that make it stand out from the competition such as:
Exclusive Red Hot Deals in more than 27,000 outlets in 160 countries
4x Bonus Points rewards program
Up to 10% gas-up rebates and rewards
Freebies such as a one-year free subscription to HOOQ or free JBL Clip 2 speaker
0% Annual fee during the first year
Cash advance of up to 30% of the credit limit
By downloading the bank's mobile banking app, cardholders can connect to HSBC Home&Away Program to get exclusive discounts and freebies worldwide. They can also use it to track their purchases, credit limit, and amount spent.
Now, how to order the HSBC credit card? Here's the procedure and requirements…
HSBC Credit Card Application
Applying for an HSBC credit card is easier than you might realize. You can apply either on the bank's Philippine website or in any branch of the bank. To improve your chances of approval, you should have an existing HSBC bank account or an existing credit card.
Any person aged 21 to 65 and with a gross annual income of ₱200,000 (₱13,500 monthly) can apply for an HSBC Red Mastercard. You just need to present documentary requirements including proof of identity (3 government-issued IDs), proof of income (ITR or three months' payslips), and proof of residence (latest utility billing statements bearing the address of the applicant).
If approved, your credit limit could be anywhere from ₱5,000 all the way up to ₱300,000 or more for the elite cards, however, this will be determined by the bank based on your financial analysis.
HSBC Credit Card Fees
Each credit card type has different bank fees. In the case of the HSBC Red MasterCard, the fee is waived in the first year, but you must pay ₱1,500 annually in the succeeding years. Supplementary cards can be issued at ₱750. If you lose it, you need to pay a replacement fee of ₱400.
Like other credit cards, you will be charged for late payment (₱700 or unpaid minimum amount due – whichever is lower), cash advances (3% of amount drawn or ₱500 – whichever is higher) and an overlimit fee (₱500).
There is also a service fee for foreign currency transactions of up to 3.5% of the converted sum. The interest rate for most of HSBC's credit cards is 3.50% and slightly lower for the more premium credit cards.
HSBC Credit Cards and Travel
For sure, local and international travelers will appreciate the credit card benefits offered by HSBC, particularly the Red Mastercard when touring abroad.
Aside from the bank's Home&Away Program, Cardholders can earn a rate of 1 bonus point per ₱20 spend with a minimum spend of ₱2,500.00 per month. These points can be converted into air miles and hotel accommodations.
How to Contact HSBC
You can call +1-800-1-888-8555 to contact the bank with more questions about this offer. In addition, you can stop by their office, which is located at 3058 Fifth Ave West Bonifacio Global City Taguig City 1634 Philippines.
Conclusion
To apply for this card online, fill out the form from the HSBC website today. However, remember to consider all of the rates and fees before using your card.
Disclaimer: There are risks involved when applying for and using credit products. Ensure you consult the bank's terms and conditions page before agreeing to anything.