Looking for a credit card you can use when travelling? The TPBank Credit Card is all you need for a hassle-free trip abroad plus collect more mileage points for big discounts on plane tickets.
If you're a frequent traveller, this is a perfect credit card to have because of low charges on international purchases.
Read on to see the perks and features that come with this card.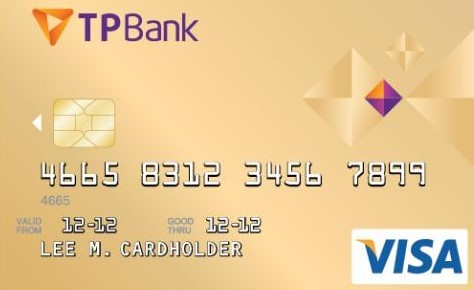 Features of the TPBank Credit Card
Spending your money is more rewarding with TPbank. Given their host of incredible credit cards, you can enjoy life's sweetest treats. In this article, we're going to focus more on the features of the TPbank Visa International Credit Card and find out why its one of the best credit cards to have.
Some local banks charge more than 4% for transactions made outside of Vietnam. If you're a frequent traveller, this is a red flag. Good thing, with the TPBank Visa International Credit Card, you can use it all over the world and not get into deep waters because of its 1.8% service charges, one of the lowest in the market. Moreover, you can even receive incentive points for your transactions. You can also redeem these points and get discounts on Vietnam airlines and more.
Security is on the next level with TPBank. Having the TPBank Visa International Credit Card, you can ensure that all transactions are protected, including online purchases. A 2-layer 3D security feature is developed by the Bank to prevent unauthorized transactions. 
Since this credit card is powered by Visa, you can get access to a myriad of perks and merchant discounts all over the world. Enjoy discounted car rentals, tours and get cash back points when dining in selected restaurants worldwide.
TPBank Visa International Credit Card Application
To get your very own TPBank Visa International Credit Card, you need to register on their website and fill up a form. Also make sure to provide supporting documents like proof of income, identity and address. You must also be at least 22 years old to apply, has a minimum monthly income of 5 million VND and a Vietnamese resident. Foreigners are also welcome to apply as long as residing in any province or city of Vietnam.
For the credit limit, TPBank will set a manageable amount based on your financial status. The amount is between 1 million VND to 10 million VND or higher.
Fees and Charges of the TPBank Visa International Credit Card
As a responsible cardholder, you need to settle your dues on time to prevent additional charges on top of your bill. Note that the interest rate per month is at 2%. The TPBank Visa International Credit Card also issues an annual fee of 288.000 VND. For the late payment fee, you will be charged 4.4% of the total borrowed amount. For a cash advance, a minimum charge of 3.59% of each cash advance will be added on top of your bill.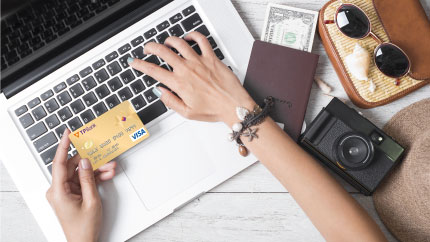 How to Contact the Bank
If you would like to get in touch with the bank for more questions about this offer, you can find their head office at TPBANK Tower, 57 Ly Thuong Kiet, Hoan Kiem, Hanoi.
You can also call the bank at 1900 5858 85.
Conclusion
Order your very own TPBank Visa International Credit Card to receive attractive gifts, redeem mileage points and get more discounts. For more information, visit the website of TPBank.
Disclaimer: There are risks involved when applying for and using credit products. Ensure you consult the bank's terms and conditions page before agreeing to anything.