If you love whimsical architecture and a city brimming with color, it's time to find one of the amazing Barcelona hotels and spend the night. Barcelona is a great place to visit, as there is so much for tourists to see and do there.
It is the capital of the Catalonia region and the second largest city in Spain. It is a great favorite for a weekend break, as there are plenty of reasonably priced 4-star and 5-star hotels that you can nab. Of course, you might be thinking how on earth are you going to be able to find an amazing hotel in such a popular city - just wait.
Our editors love Barcelona and so researching the city was more play than work. They have compiled some amazing information on the top five best hotel deals in Barcelona. Take your time and read each one carefully so you can figure out what the best Barcelona hotel is for you.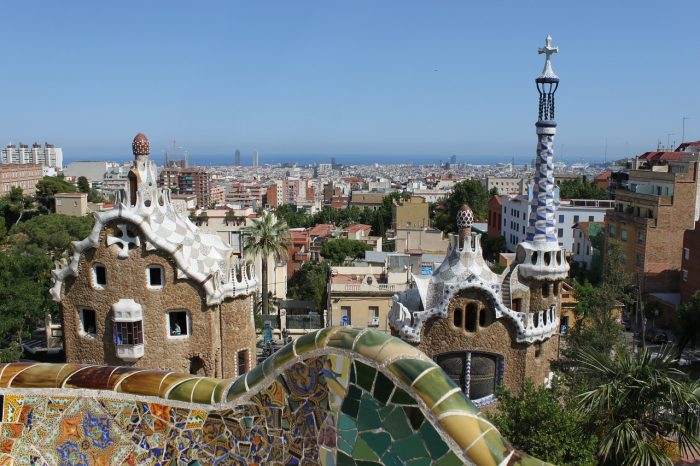 Top 5 Deals on Barcelona Hotels
H10 Cubic
Located within walking distance of Passeig de Gracia Train Station, H10 Cubic makes the number one hotel on our list. In terms of luxury and cost, this hotel is one of the top-rated 4-star hotels in Barcelona. It offers visitors a great view of several attractions and landmarks in the area.
Additionally, every room is equipped with an air conditioning system, a rain-style shower, a flat-screen television, and a minibar. Prices will vary based on room size and season, but they generally range from £147 to £337.
Barcelo Raval
Among the cheapest hotels in Barcelona, there are quite a few that are similar to Barcelo Raval – located in the heart of the city. The hotel offers a rooftop pool, a sauna, and wireless Internet access. It is just a small walking distance from Sant Antoni Metro Station and is surrounded by local restaurants and bars.
This ultra-modern hotel provides an express check-in and check-out features, a rooftop terrace, and a fitness facility. Prices vary with booking season and room size choice, but they start from £147 to £281.
Eurostars Ramblas
If you have a mid-sized budget, you will get wonderful services at Eurostars Ramblas. Among the cheapest hotels in Barcelona, it boasts elegant features and unrivalled hospitality. Each room features a minibar, a private bathroom, an alarm clock, and an in-room safe.
There are also a number of restaurants and bars near the facility. Popular attractions in Barcelona, including the Liceu and the Palau De Generalitat, can be accessed by foot from the hotel.
With different packages available, it is guaranteed that Eurostar Ramblas will leave no cause for complaint. Prices vary but range from £158 to £206.
Barcelona Princess
You must have heard of Barcelona Princess! But if you haven't yet, take a look at some of these amazing perks of staying there. This hotel is committed to delivering an outstanding experience in hospitality. The room prices vary with season and size, but they can be worth around £126 to £375 per night. It is well worth it, though, with the sauna, rooftop terrace, swimming pool, complimentary bathrobes, and more.
The hotel is just a five-minute walk from El Maresme-Forum Metro Station. Tourists can also explore the surrounding areas using the hotel's rental bikes. How wonderful would it be to stay at this 4-star hotel, even if it is for just one night?
H10 Metropolitan
The H10 Metropolitan is by far one of the most highly rated 4-star hotels in Barcelona. So, if you want to enjoy sheer luxury in Barcelona at an affordable cost, this is the place to be.
It is famed for its complimentary fitness facilities, a 24/7 reception center, as well as its conference facilities. For your personal comfort, each room is air-conditioned and soundproofed. Prices will vary based on room size and other factors, but they can range from £160 to £277 per night.
Barcelona Hotels Round Up
It's clear that there is no shortage of great hotel deals in Barcelona. However, above are the most exceptional deals worth considering that we think will provide you with the best value. They all give you the best comfort and experience at an affordable cost. 
Remember to stay on top of checking out the links we provided, you never know when the best deal will pop up. The food, culture and entertainment is going to make every bit you spend multply into an experience of a lifetime. Have fun!