Looking for a low cost credit card that gives you rewards every time you spend? Sainsbury's Bank might have just the right card for you. Being committed to customer convenience and benefits, the bank offers a variety of credit cards that present a world of exciting and affordable deals.
Whether you want a more convenient way to shop, or you're looking for a way to maximise your return on every spend with rewards points, the Sainsbury's Bank Dual Offer credit card is worth taking a look at. Not only is it beneficial, it's also light on fees.
If you'e interested in learning more, read on. In this article we're taking a look at the features, fees and application process of the Sainsbury's Bank Dual Offer credit card.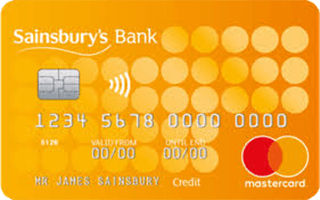 Sainsbury's Bank Credit Card Features
With a variety of credit cards that can satisfy your needs, Sainsbury's Bank makes banking a more rewarding experience by offering the Dual Offer Credit Card.
To gain points, you just need to use your card whilst shopping at Sainsbury's, spend  £35 or above and you will receive 750 Nectar points. This is an initial welcome deal which you can take advantage of up to 10 times during the first 2 months, making your potential earnings a whopping 7,500 points.
Once those 2 months are up, your opportunity for gaining points doesn't end there. After the first two months of your card ownership, using your card for Sainsbury's shopping and fuel entitles you to 2 Nectar points for each £1 you spend. You can also get 1 point for every £5 you spend on other transactions.
These points can be redeemed for a whole host of perks.
Apply for a Sainsbury's Bank Credit Card
Aside from the rewards, another perk of getting a Sainsbury's Bank credit card is the uncomplicated application process.
To qualify for the Sainsbury's Bank Dual Offer Credit Card, you must be over 18 years old with an annual income of £10,000 and above. You must also be a resident of the UK or have a British forces address.
One thing you should note is that for this card, you must NOT have another active credit card with the bank. Any reputable bank will first check your credit score. Sainsbury's Bank checks for any declined credit within the past month. Finally, you must make sure that you DO NOT have any County Court Judgement or bankruptcies in your financial history.
Before applying, keep in mind that your credit limit amount will depend on your financial standing. Initially, this may be anywhere between £250 to £2,000 with the chance to increase this later on.
To apply, simply fill out the online credit card application form on the Sainsbury's Bank website or go directly through your nearest branch.
Sainsbury's Bank Credit Card Interest & Charges
Annual Fee: £0
Low APR: 19.9%
Cash Advance Interest Rate: 25.95% or 28.95% annually
Late Payment Fee: £12
Sainsbury's Bank Address & Contact
Registered Office: 33 Holborn, London EC1N 2HT
Contact: 0011 44 131 549 8040
Conclusion
Make sensible transactions every time you use the Sainsbury's Bank Dual Offer Credit Card. With low fees and tonnes of rewards in store, this is a smart choice if you're looking for an every day credit card. To learn more about the perks and services this card has to offer, visit the Sainsbury's Bank website.
Note: There are risks involved when applying for and using a credit card. Please see the bank's Terms and Conditions page for more information.