Do you need a card with a low monthly fee that you can use for everyday local and international purchases? With the Nedbank Credit Card, you can enjoy the convenience of cashless payments and other exclusive benefits.
Powered by Mastercard, Nedbank Credit Cards allow you to shop online and offline around the world. You can also make flight and hotel reservations in any local and international destination.
What's more, you can withdraw cash in ATMs and in any Nedbank branch. Read on to find out how you can apply for a Nedbank Credit Card.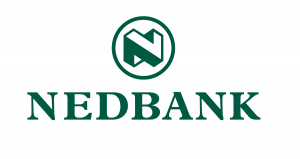 Nedbank Credit Card Features
Nedbank offers different credit cards for people with distinct lifestyles and requirements. Each card has its unique set of features and charges. You can choose from the entry-level Nedbank Classic, the midlevel Nedbank Gold, and the premier Nedbank Premium.
To better understand the features of these cards, let's zero in on Nedbank Classic.
This card is ideal for people with low income who want the privilege of making cashless transactions. Here is a list of benefits you can get from the Nedbank Classic Credit Card.
Nedbank Classic Benefits
Upon receiving the Nedbank Classic Credit Card, you can make purchases at ZERO% interest for up to 55 days. This is the bank's token of appreciation for choosing the card. Just make sure you pay the entire outstanding balance on time to avoid interest charges and late payment fees.
What's more, you can request the bank to extend your credit facility. This way, you can repay your expensive purchases over an extended period of 3 to 36 months.
The bank also gives you a Balance Protection Plan. This feature gives the cardholder financial security and peace of mind in case he or she dies, has a critical illness, has become disabled, or has just been retrenched.
Moreover, you will also get automatic travel insurance coverage for your local and international trips if you buy the ticket using your Nedbank Classic card.
How to Apply
You can simply apply for a Nedbank Credit Card online.
To be qualified, you must be 18 years old or above and receive an annual income of R60,000. You also need to submit the required supporting documents, including a copy of your eligible South African ID and your latest payslip or bank statement. You also need to present evidence that you are residing in South Africa.
Nedbank will give you a credit limit of R50,000, which can be made higher or lower depending on your creditworthiness and financial capability.
Ready to apply? Click here!
Fees and Interest Rates
Each Nedbank Credit Card has its unique set of fees and interest.
There is a once-off initiation fee of R189,65.
For the Nedbank Classic card, there is a monthly fee of R30 and a credit card facility fee of R17.50 per month.
You get 55 days' interest free on purchases.
If you make a cash withdrawal from a Nedbank ATM, you will be charged a fee of R5.04 plus R1.51 per R100 withdrawn.
Meanwhile, if you withdraw at any Nedbank branch, you" pay R50.44 plus R1.51 per R100 withdrawn.
The bank also charges a late payment fee of R145.
Moreover, the annual interest rate of this card is 20.50%.
There is an International currency conversion fee of 2% of the total value of the amount.
You can see a full list of fees here.
Bank Contact Info
Here is how you can reach the customer services for Nedbank's credit card department.
Address: Nedbank Group Limited, 135 Rivonia Road, Sandown, 2196, Sandton
Email: contactcentre@nedbank.co.za
Phone Number: 0860 555 111 or 011 294 4444
You can also locate your nearest branch here.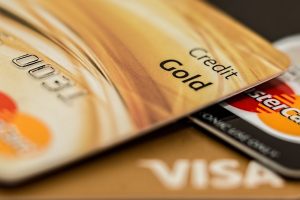 Summary
A Nedbank Credit Card is a good choice if you want security in your transactions and flexibility in your payment. Apply today to begin enjoying these features.
Note: There are risks involved when applying for and using credit Consult the bank's terms and conditions page for more information.