Are you planning on taking a trip with your baby that requires a long-haul flight? Then worry not! We have the perfect tips on how to survive a long flight with a baby.
One of the reasons why many new parents don't travel often is because they think it'll either be too difficult or too bothersome and that they won't be able to enjoy their holiday as much.
But let me reassure you that if you have your little tips and tricks handy, traveling with a baby becomes a piece of cake. I say this because I've been there and done that!
So how about when it comes to air travel with your little one? I know! It's a nightmare for many parents and other travelers alike!
But before we jump into how you can survive a long flight with a baby, keep this in consideration – babies like their routines.
It goes without saying that unless you are a nomad, chances are, your baby is not going to like the change routine.
I will say brace yourself for some crying and fussing but it does pass soon enough! And who doesn't want their infant to adapt to a traveling routine?
Here's Our Tips And Tips On How To Survive A Long Flight With A Baby…
Don't forget to also check out our helpful post on top tips for traveling with a baby.
1. Use Formula At Room Temperature
If you're a breastfeeding mum, then you can skip to the next point! If, however, you formula feed your baby, you have to make an effort to get your baby used to drinking milk at room temperature.
A major concern most parents have while traveling is 'how will I warm the milk?' But when it comes to formula, you don't have to warm it. There is no rule that says babies have to be fed warm formula.
When you're on a long-haul flight, the best option for you is to give them milk at room temperature. And if you're baby is not used to it, you'll have to get on to it before your journey.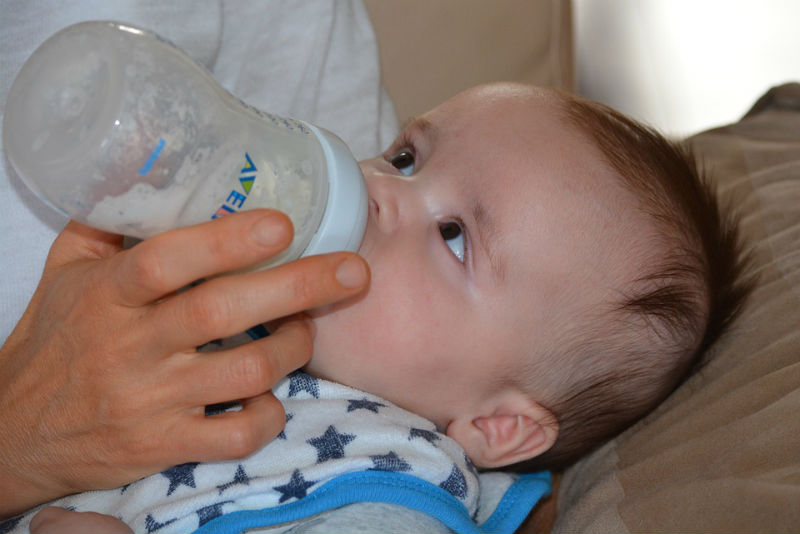 2. Keep Your Baby's Favourite Toy(s) Handy
As much as a long-haul flight is difficult for you, it is for your baby also, especially when he is not so used to traveling.
Your baby is going to get bored sitting in the same spot for so long. And there's going to be a bit of crying and fussing as well.
You'll have to make sure that you keep your baby entertained. Grab their favourite toy and let them play with it until they get bored of it too.
It's not easy surviving a long flight with a baby but it often isn't easy without a baby either.
Also, remember to carry some teething rusks. They are sure to keep your baby chewing for some time.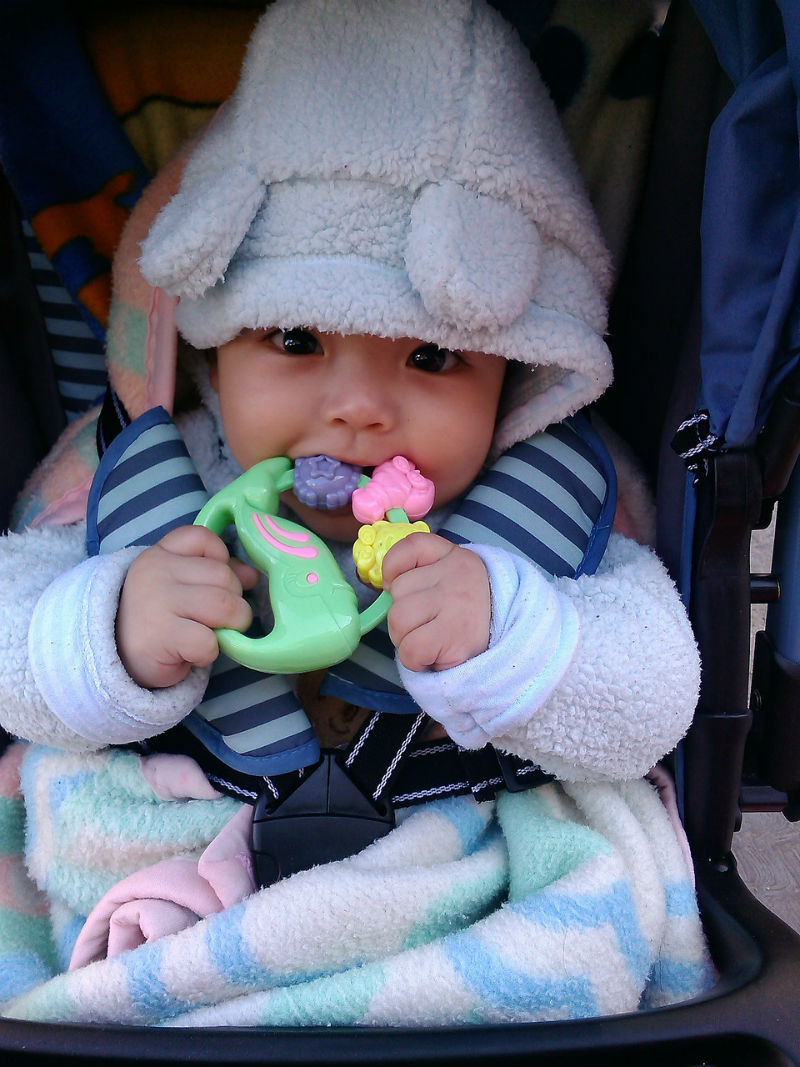 3. Timing Is Everything
You'll have to ensure that you arrive at the airport well before your scheduled flight to get all the formalities done on time.
Ask for seats with plenty of leg room because let's face it, you need it more than anyone else. This is especially true if you have a young infant.
If you do get an option to pre-board, there's nothing like it because you'll want time to make sure your baby is well adjusted and comfortable.
You can even get time to fix diapers or change clothes if necessary. All this to ensure that your baby is the most comfortable when you're beginning your journey.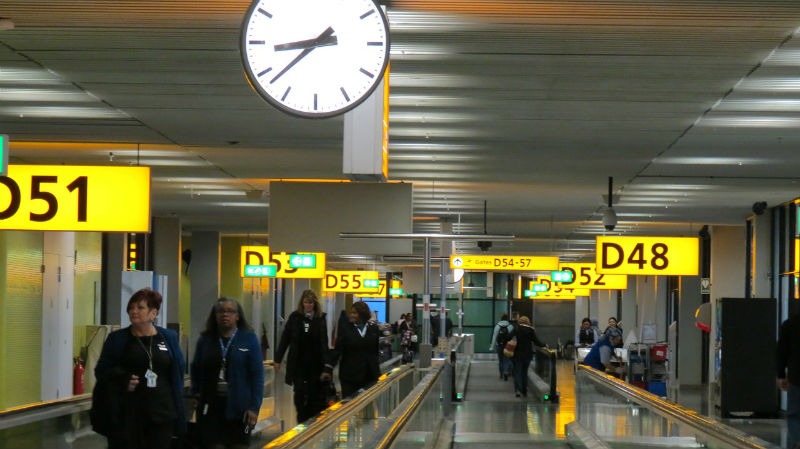 4. Book Your Flight According To Your Baby's Schedule
It's important to book a flight around your baby's sleep schedule.
If you know your baby naps anytime between 1 and 3 in the afternoon, you should book your flight around that time.
Again, it may be difficult at first but you will have to keep your dates and times flexible to suit your baby.
The reason for this is that it'll give you plenty of bonus time to relax yourself. Also, it will be much easier for the passengers as well.
Babies tend to be cranky when they have to sleep and making them sleep may be hard considering you'll mostly have to do it sitting on your seat. Whatever you do just don't force sleep on them.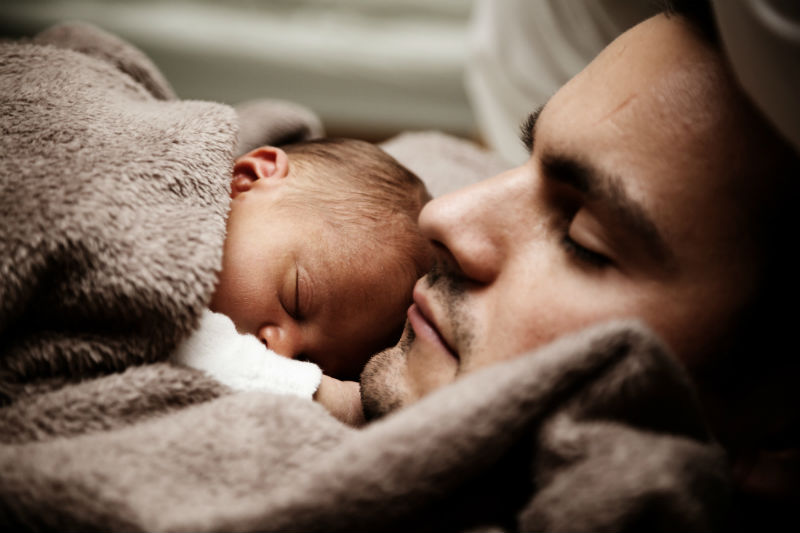 5. Pack Enough Formula Even If You Breastfeed
Again, this is not for mums who exclusively breastfeed. Exclusive breastfeeding takes the feeding weight off your shoulders especially when you're traveling by air.
Now this 'extra' formula is for emergency sake. For delayed flights, for extra waiting time at the tarmac (which almost always happens)…
If you want to survive a long flight with a baby, one of the best things you can do is carry extra formula because you don't know when you might need it.
Make sure you have a good carry on with you that has all the only necessary stuff. You can keep all the extra formula you want in it.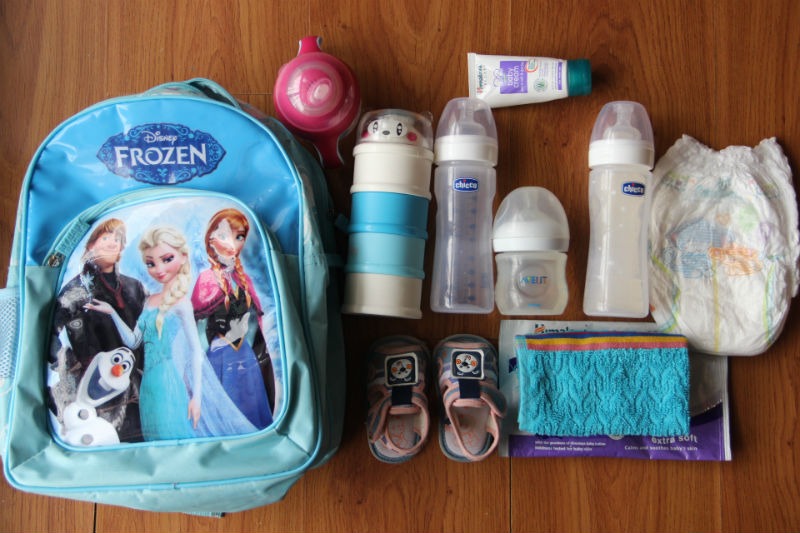 6. Whatever You Do, Don't Lose Your Mind
Yes, it gets difficult traveling with a baby, especially an infant, at times. And to add to it there are all those weird stares you tend to get from (unhelpful) people.
But remember to not lose your mind if your baby starts getting more fussy or cries more than usual. You, as a parent, will have to make a bit more of an effort to keep them happy and comfortable.
I'm not saying that it's easy to survive a long flight with a baby. It definitely is NOT. But it's not impossible either.
And in the end, it is all worth it!
Do you have any tips on how to survive a long flight with a baby? Let us know in the comments below…
Planning on taking a long flight with a baby? Save this on Pinterest for future reference >>