Do you want a flexible, benefit-rich credit card that allows you to wine, dine and shop around the world? Look no further. The Metrobank World Mastercard is here to stay.
Accepted globally, this card offers you everything your heart desires. Learn how you can apply for a Metrobank World Mastercard credit card today.
In this article, we will tell you how to apply and the important rates and fees that are associated with having this card.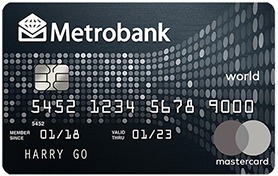 Metrobank World Mastercard
Metrobank offers an extensive line of cards that are perfect for all types of people. From affordable and reloadable options to elite cards, they have it all. One of the most premium lines includes the famous Metrobank World Mastercard. This card fulfils all the basic functions of a credit card with additional unequaled privileges. It's the perfect credit card for frequent travelers. To find out exactly which exciting features you get when you order this credit card, keep on reading.
Metrobank World Mastercard Benefits
At the forefront of everything luxurious, this credit card is second to none. With a credit limit that sets nearly no boundaries, frequently traveling cardholders will surely be in for a treat. Aside from offering additional purchasing power, this credit card also provides the following advantages…
Firstly, you get to be apart of an exclusive rewards program: For every ₱20 you spend locally, you receive 1 point; International transactions garner double (2) rewards points while purchasing at Rustan's Department Store can garner triple (3) rewards points! You can then exchange these rewards points for various privileges, including flights, accommodation and dining.
Secondly, travelers rejoice! You get to enjoy exclusive access, deals, and discounts at over 1,000 airports and 500 airport lounges around the world. Not only that, you'll get complimentary access to airport lounges for flight delays of 2 or more hours. To top off the travel experience, you'll get free travel accident insurance coverage and purchase protection!
Thirdly, love to shop? Then you're in for a treat! With the Metrobank World Mastercard you can shop 'til you drop with 50% off at Gloria Maris Greenhills Shopping Center!
Other exclusive privileges include 24-Hour VIP Customer Service, 0% purchase installments and 2 free supplementary cards.
Request the Metrobank World Mastercard
Applying for the Metrobank World Mastercard a card is fairly straight-forward. You can either apply through their website or at your nearest branch. For this card, the main requirements include a photocopy of a valid ID and a proof of income. Being a premium credit card, you must meet a minimum gross annual income of ₱5,000,000.
After you fill out the online credit card application and provide the required documents, the bank will look into your financial position and determine the status of it. If approved, the bank will set your credit card limit based on your financial analysis. With the minimum income requirement being high, you will be allowed access to a high credit limit.
Metrobank World Mastercard Credit Card Fees
Being a premium credit card, the annual membership fee for the Metrobank World Mastercard is ₱6,000. Thankfully, this fee is waived for the first year of membership. The first two (2) supplementary cards are free. However, additional supplementary cards would incur a fee of ₱3,000.
Some other fees you should take note of include the cash advance fee of 3.75% and a late charge of ₱850 or unpaid minimum amount due (MAD). See here for a full list of fees.
This credit card comes with an interest rate of 3.50%, however, bear in mind that these rates can vary from one card to another.
For a premium credit card like this your limit may be anywhere from ₱100,000 to ₱1,000,000 or more. The exact limit amount will be decided by the bank based on your financial analysis.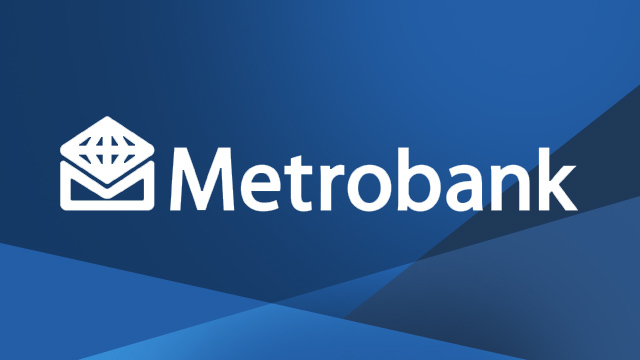 How to Contact Metrobank
If you would like to reach out to the bank, you can simply call them at 1-800-1888-5775. You can also choose to visit their main office at Sen. Gil J. Puyat Avenue, Makati City, 1200 Philippines.
Conclusion
Overall, the Metrobank World Mastercard Credit Card is a superb choice if you're finally looking for a flexible premium credit card that allows you to wine, dine and shop around the world with unparalleled perks and privileges.
Disclaimer: There are risks involved when applying for and using credit products. Ensure you consult the bank's terms and conditions page before agreeing to anything.