If you're in search of a reliable everyday credit card that offers exclusive treats and low fees, this is the one for you. Learn how you can request a BDO credit card.
BDO offers a range of credit cards (Visa and Mastercard), from the basic, such as the BDO Visa Classic, through to the Elite, such as the BDO Platinum Mastercard. Each card performs all the functions of an everyday credit card and more, depending on the status of the card you choose.
Credit card functions may include standard purchases, installments, cash advance, rewards points, and travel insurance, all the way through to airport lounge passes, travel discounts, and overseas rewards. Here's how to order a BDO credit card.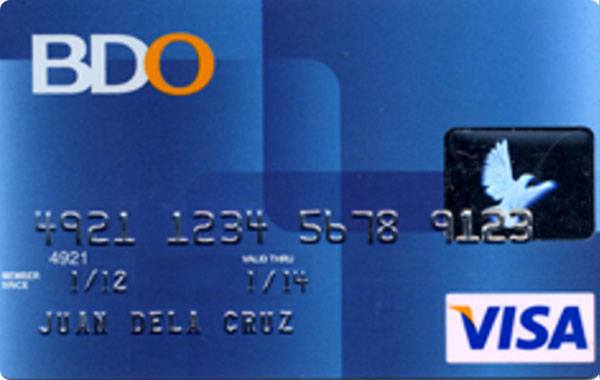 BDO Credit Card
The BDO credit card you choose will depend on which one best suits your lifestyle, as well as the benefits and costs involved. In order to better understand BDO's credit card advantages, we're taking a look at the BDO Visa Classic, one of the best deals on the market for new credit card owners.
The BDO Visa Classic is a basic every day card with low fees and some exclusive differences you'll want to pay attention to. Firstly, it comes with 0% interest monthly instalments on purchases more than P3,000, so you can easily buy what you need and pay afterwards over a period of up to 36 months.
You also get a free Virtual Card which is a credit card designed to use on the Internet. This has a different card number from your regular card for added security. Not only this, you can also get exclusive deals, freebies and discounts when you use your BDO Credit Card at partner websites.
For more perks, BDO offers a points system where you get 1 credit card point for every ₱50 spent on your BDO Visa Classic credit card. These can then be transferred into Rewards Points which can then be redeemed for travel, dining and more.
On the topic of travel, the BDO Classic Visa is also accepted in establishments worldwide.
Request the BDO Credit Card
To apply for a BDO credit card you can do it through the online form on the BDO website. You will need to have your ID (must be 21+), documents and proof of income available to upload. As an idea of income requirements, the BDO Visa Classic requires you to have an annual salary of P180,000.
Once you fill out the online credit card application and upload the required supporting documents, the bank will analyze your financial position and determine the status of your application. If approved, the bank will set your credit card limit based on your financial analysis.
BDO Credit Card Fees
As mentioned earlier, there are a number of BDO credit cards that vary in terms of fees and interest rates. To keep it simple, we'll take a look into the bank fees of the BDO Classic Visa again.
This credit card offers ₱0 annual fee for the first year and then ₱125 per month thereafter. If you need a supplementary card for your spouse, partner, etc, this is an extra ₱62.50 per month.
Other fees you should take note of are the cash advance fee (5% of the amount withdrawn or $10 – whichever is higher), late payment charge (7% of the amount owed), and foreign exchange rates (1% assessment fee & 1.5% service fee of converted amount).
The interest rate for this particular card is 3.50%, however, you'll see BDO interest rates vary from card to card.
Your limit for a card like this one could be anywhere from ₱10,000 to ₱200,000 and higher for the premium and elite cards. The exact amount will be decided by the bank based on your financial status and creditworthiness.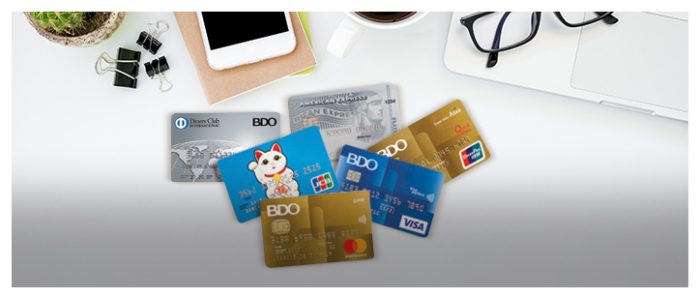 How to Contact BDO
If you would like to contact the bank about this offer, you can call them at  (+632) 8631-8000. You can also visit their main office, which is located at BDO Corporate Center:
7899 Makati Avenue Makati City 0726, Philippines.
Conclusion
Overall, the BDO credit card is a smart choice if you're looking for an everyday card that comes with low fees and special perks, such as travel discounts.
Disclaimer: There are risks involved when applying for and using credit products. Ensure you consult the bank's terms and conditions page before agreeing to anything.