Are you looking for a convenient everyday credit card to use overseas while you travel? We just may have a great option for you!
The Indian Overseas Bank offers an affordable option for all your personal and travel needs. With the IOB Classic Credit Card, you are on your way to more convenient banking anywhere in the world.
Read on to learn how to apply for an Indian Overseas Bank credit card...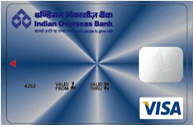 Indian Overseas Bank Credit Card Features & Benefits
For simplicity, let's focus on the features and benefits of one of the banks most available offerings, the IOB Classic Visa Credit Card...
One of the best things this card has to offer is its insurance benefits. Partnering up with United India Assurance Co. Ltd, IOB provides you as a valued cardholder with various coverage free of charge.
You are covered when you get in personal accidents such as an air crash (coverage of Rs 4 lakhs for you and Rs 2 lakhs for your spouse) and by road or rail (coverage of Rs 2 lakhs for you and Rs 1 Lakh for your spouse). When you travel, you also receive baggage insurance amounting to Rs 0.25 lakhs, whilst you are entitled to the same amount for purchase protection.
Aside from this, you get to access exciting offers through the Indian Overseas Bank rewards program. When you use your IOB Classic Card for any Point of Sale transactions, you earn reward points which vary in value depending on the amount of money you spend. The points you accumulate can be redeemed for special gifts and deals.
Apply for an Indian Overseas Bank Credit Card
If you are interested in applying for an Indian Overseas Bank credit card, such as the Classic Visa Card, visit the bank's website and download the credit card application form.
You need to fill this form out and bring it to your nearest branch along with your supporting documents. These required documents may include:
Proof of residence, such as a utility bill
Valid ID, such as a passport
Proof of income, such as recent salary slips and income tax return
To ensure that you are eligible for an IOB credit card, you must be able to prove that you are over 18 years old and have a satisfactory credit score. This shows that you have been paying your dues consistently and that you have not defaulted on any payment.
If your credit card application is approved, the bank will determine your credit limit based on your income, spending and financial standing. For the Classic card, this may be anywhere between Rs. 10,000 to Rs. 50,000.
Indian Overseas Bank Credit Card Fees and Charges
When applying for an Indian Overseas Bank credit card, there are some fees you need to pay attention to. For the IOB Classic Visa Card these fees include:
Annual fee - FREE
Annual Interest Rate - 24%
Photo Card - Rs 100/- one-time expense
Late Fee - Rs. 100/-
Cash Advance Fee - Rs. 22.50 per Rs. 1000 /- or part thereof
Foreign Currency Fee: 2.5% on the transaction value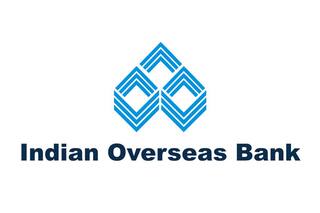 Indian Overseas Bank Credit Card and Travel
If you are a frequent traveler, you will be glad to know that IOB credit cards are accepted worldwide. This way you have access to your account anywhere in the world. Combined with the personal accidents insurance, you can rest assured that your trips will be as safe and convenient as ever.
How to Contact Indian Overseas Bank
If you would like to contact the bank you can dial 1800 890 4445 or visit their main office at 763 Anna Salai, Chennai 600002, Tamil-Nadu, India.
Conclusion
With an Indian Overseas Bank credit card in hand, you can travel the world and explore local options, whilst knowing that your finances are secure and you're earning rewards on every swipe. To apply for an IOB Credit Card, download the credit card application form and visit your nearest branch today.
Disclaimer: There are risks involved when applying for and using credit products. Ensure you consult the bank's terms and conditions page before agreeing to anything.