Salzburg, Austria's fourth largest city is a fairytale land. Adorned by baroque buildings and bisected by the fast-flowing Salzach River, Salzburg sits at the feet of the Austrian Alps. And that's exactly what makes it a beautiful city that demonstrates a blend of everything - rich history, soulful music, urbane bustle, and geographical splendour.
If you're planning the dream Europe trip anytime soon, Salzburg must sit on your list of places to see.
Things to Do: Spending a Weekend in Salzburg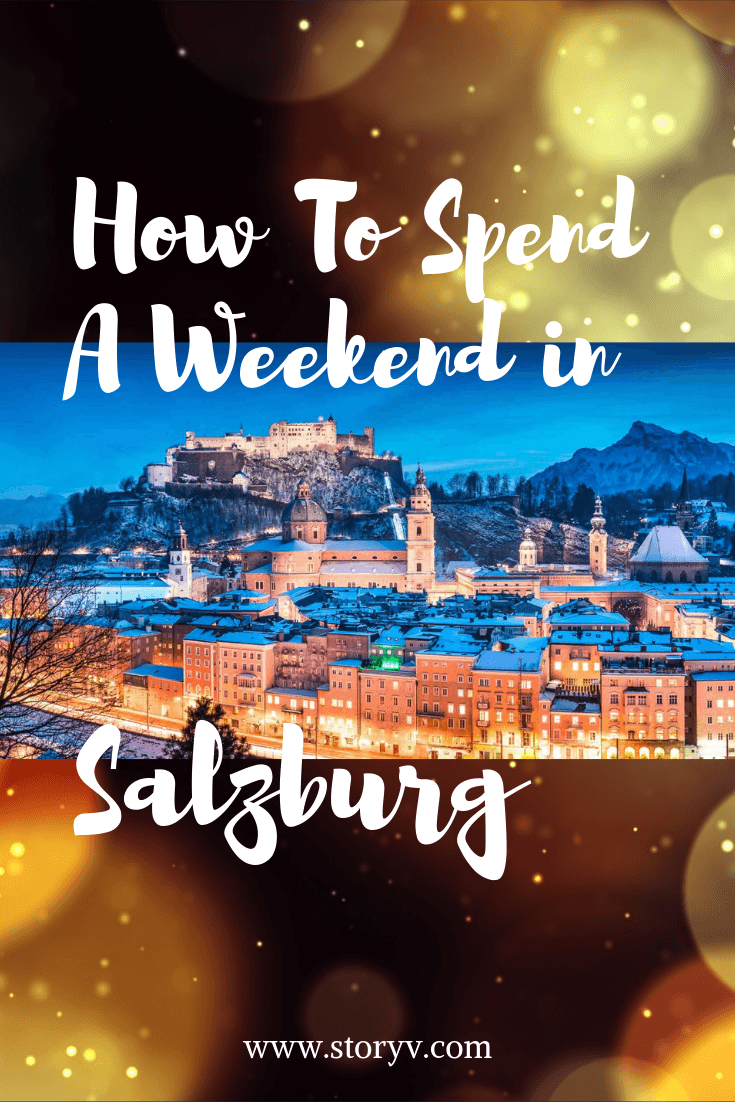 Let me walk you through all the different things that you can see and do while in Salzburg over a weekend.
1. Visit the Fortress Hohensalzburg
This iconic fortress is the prime tourist destination in Salzburg. Sitting on a hilltop like a crown of the city, the Fortress Hohensalzburg dates back to the 11-century. It is one of the largest medieval-age castles in Europe.
You can choose to walk up the hill or take a funicular to reach the fortress. Here, you will get an opportunity to immerse some of the most breathtaking and panoramic views of the city. Also, a walk through the museum can take you back in time.
2. A Walk Through the Mirabell Palace and Gardens
After the Fortress, Mirabell Palace and Gardens hold an important place in the history of Salzburg. Today a UNESCO heritage site, the palace and its gardens attract a number of tourists. A walk through this beautiful landmark is something you must do while on a short break to Salzburg.
3. Explore the Old Town
The old town or Altstadt on the left bank of the river is a beautiful district to explore. Get lost in the mesmerizing bylanes of this area and you'll be treated with some baroque buildings, cute boutique cafes, and local stores.
You will also find the Salzburg Cathedral here, which stands as a testament to the rich history that flourished in Salzburg over the last several centuries. Also, you can pay a visit to Mozart's birthplace and take a peep into his life and musical works, while exploring the old town.
4. Take a Cable Car Ride to Untersberg
The northernmost massif of the Berchtesgaden Alps, Untersberg is a legendary local mountain in Salzburg will help you witness the most terrific views ever. You can take the cable car, which will carry you to the top of the mountain.
5. Take a Day Trip to Hallstatt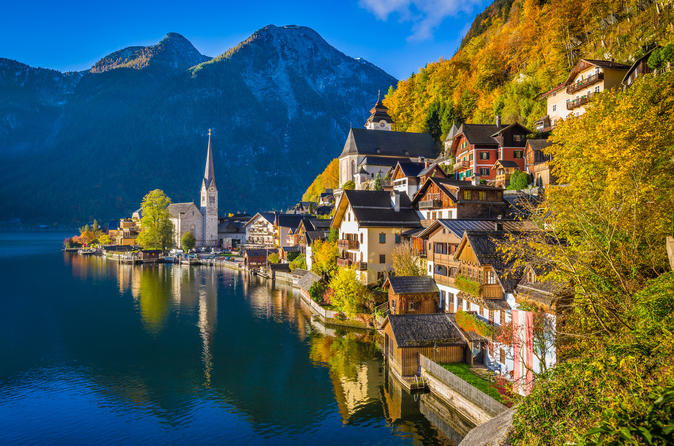 Hallstatt is a fairy-tale town in Austria, which is about 1.5 hours away from Salzburg. In recent years, it has become one of the most visited places in Austria. While in Salzburg for a weekend, Hallstatt should definitely be on your list.
Salzburg is a city that's best experienced at a slow pace. This is one reason why you should indulge in the important things while you're only here for a weekend. The city definitely has a lot more to offer, which you would be able to explore when you have more time on your plate.
If you're planning a trip to this magical European city anytime soon, do share your experience with us.