Have you ever wished you could visit a place and really feel like a local even if it were your first time there?
Let me explain why Bangalore, India is the perfect place to do just that…
India is an incredibly diverse country, a boiling hotpot full of different people, cultures, religions, cuisines and environments. From humid to freezing, bustling to tranquil and spicy to mild, you can just about find any kind of experience you're looking for in India.
Bangalore is considered to be the Silicon Valley of India. Whether you're a first time visitor or have lived there for a long time, the city never ceases to make you fall in love with it. You'll see why soon…
Generally speaking, most visitors to India spend their time wandering around the touristy areas, which don't get me wrong, are amazing, but it is the lesser known places that really alter your traveling experience altogether.
So if you're planning a trip to India and keen to experience Bangalore like a local, keep on reading…
6 Places You Must Visit And Eat At If You Truly Want To Experience Bangalore Like A Local…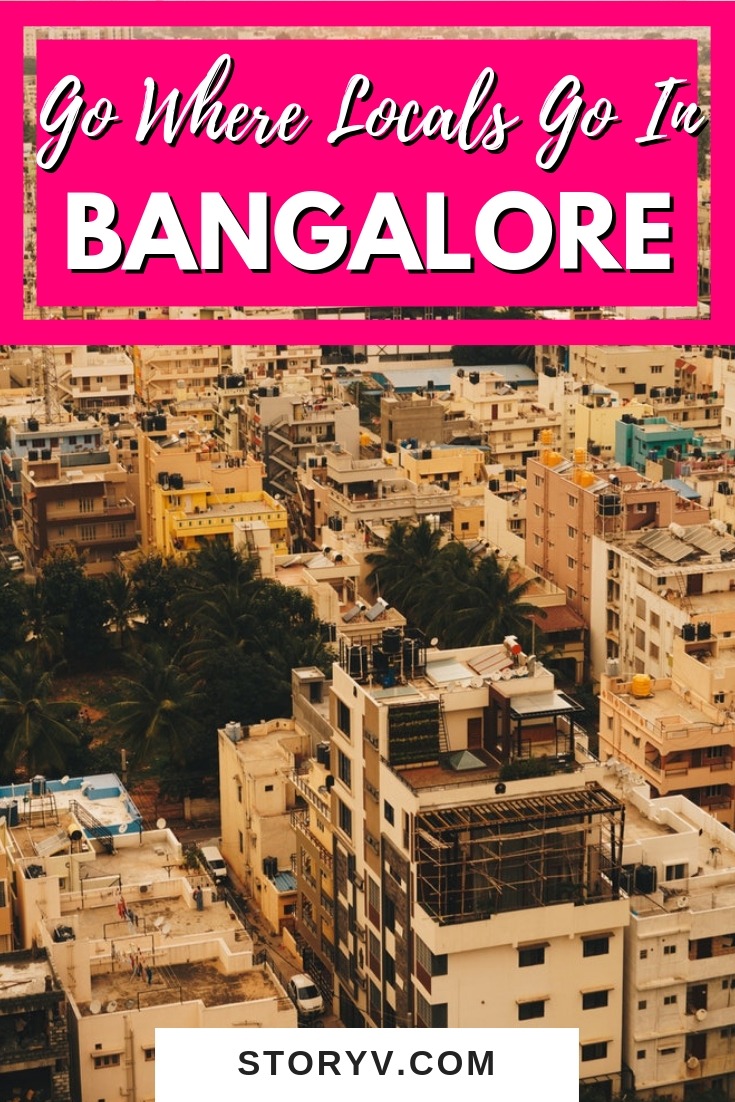 Whether it's amazing food, weekend getaways or bustling nightlife, Bangalore has something for everyone. I think there are more expats in the city than there are locals which has created so much diversity, it's incredible!
When it comes to food, you'll find people selling street food on every corner of the city. But, contrary to what you may think, the street corners aren't really the place to look if you truly want to experience Bangalore like a local. The places I'll be introducing you to serve not only the most delicious food but they won't burn a hole in your pocket either.
Here are 6 spots I love to spend time at, either relaxing or eating, when I want to experience Bangalore like a local…
1. M G Road
Mahatma Gandhi Road or MG Road has to be one of the most jam packed roads in Bangalore. This is because it happens to be the shopping hub of the city.
This road is frequented by travelers from all around the world. Mostly because they get everything they want from here.
Whether you want to shop luxury items or handicrafts or you want to eat and drink at some of the best restaurants and pubs, MG Road has it for you.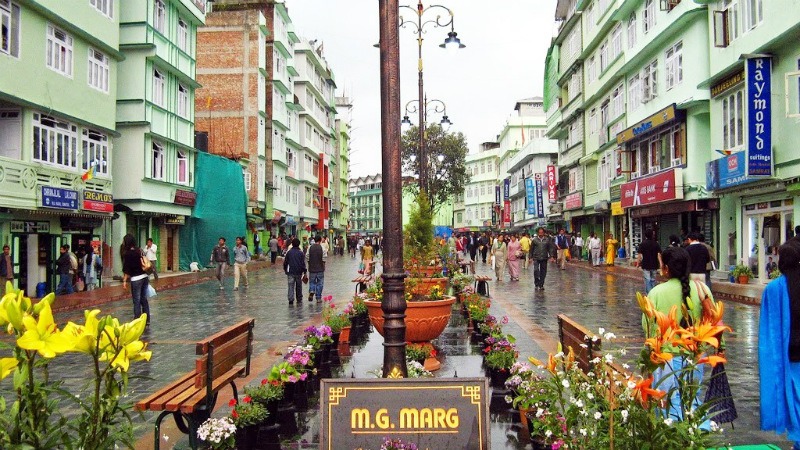 2. Cubbon Park
Whether you are looking for a (romantic) spot for a quiet day out with your partner or your family, The Cubbon Park, in the heart of the city, is the one for you.
It is an absolute paradise for joggers, yoga and sports buffs in the morning. And there is no dearth of peace and quiet there. Not to forget there is also a small road that goes through the park but it is only for very light vehicles.
Spending a quiet morning (or evening) at the Cubbon Park should be on your to-do list if you're in Bangalore.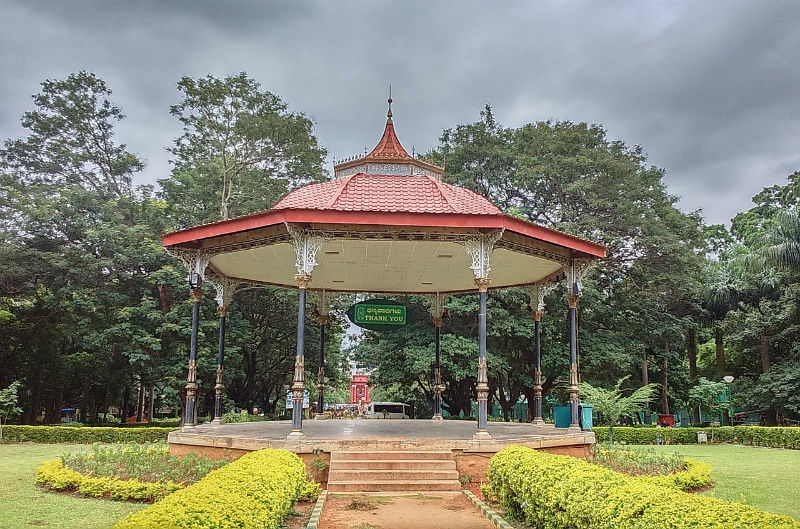 3. Nandi Hills
One activity that locals indulge in is an early morning cycle on Nandi Hills.
The breath-taking views that you see when you're cycling in the wee hours of the day are magical.
Ok, you can also consider cycling during the day but it doesn't compare to an early morning or night time ride.
Locals in Bangalore usually start cycling at 4am so that by the time they reach the highest point, they are able to witness the beautiful sunrise!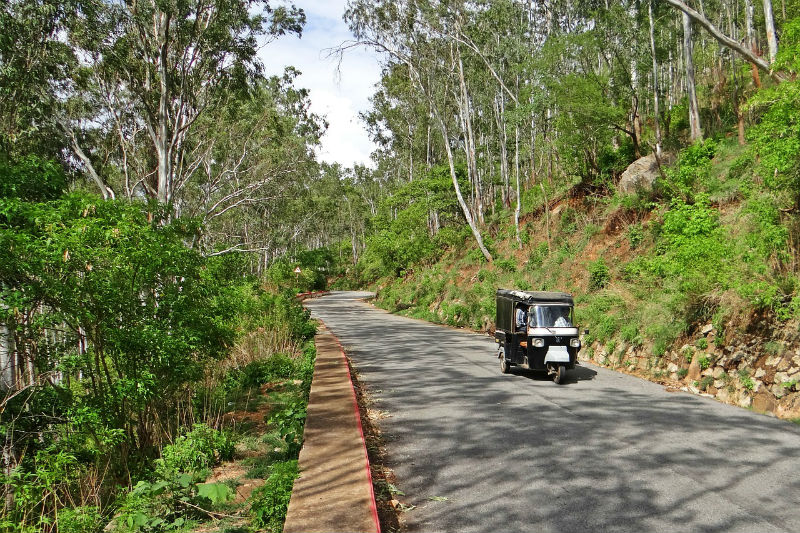 4. Johnson Market
Bangalore's Johnson Market is a paradise for meat lovers. And when you you know you want to experience Bangalore and all of its spirit like a local, you have got do what locals do.
Anyone who doesn't know the ins and outs of Johnson Market may just think that this market is where one gets their groceries and fresh produce from. But only the true Bangalorean knows what this market means for a meat lover.
From chicken liver rolls to beef shawarma and veal rolls, you'll get it all at Johnson Market.
If you love rolls then don't forget to try the jumbo roll at Siddique and if you love anything Biryani (mix of rice and meat), then Khazana Biryani is the place for you.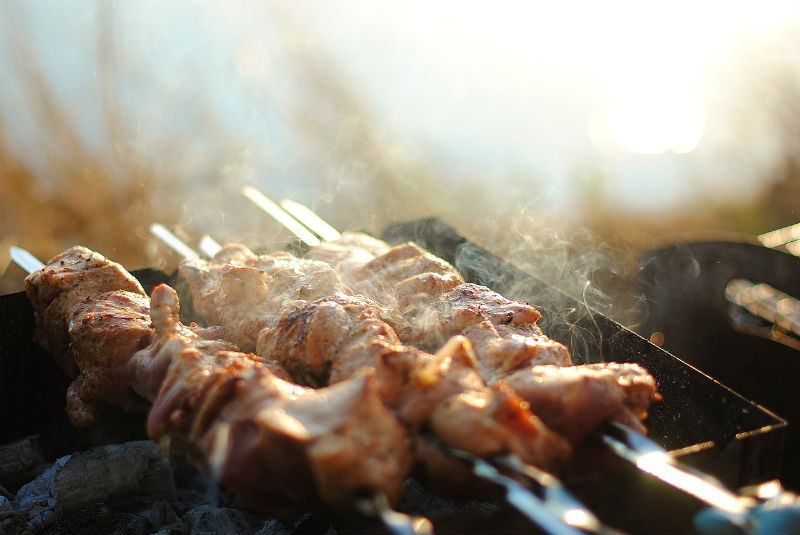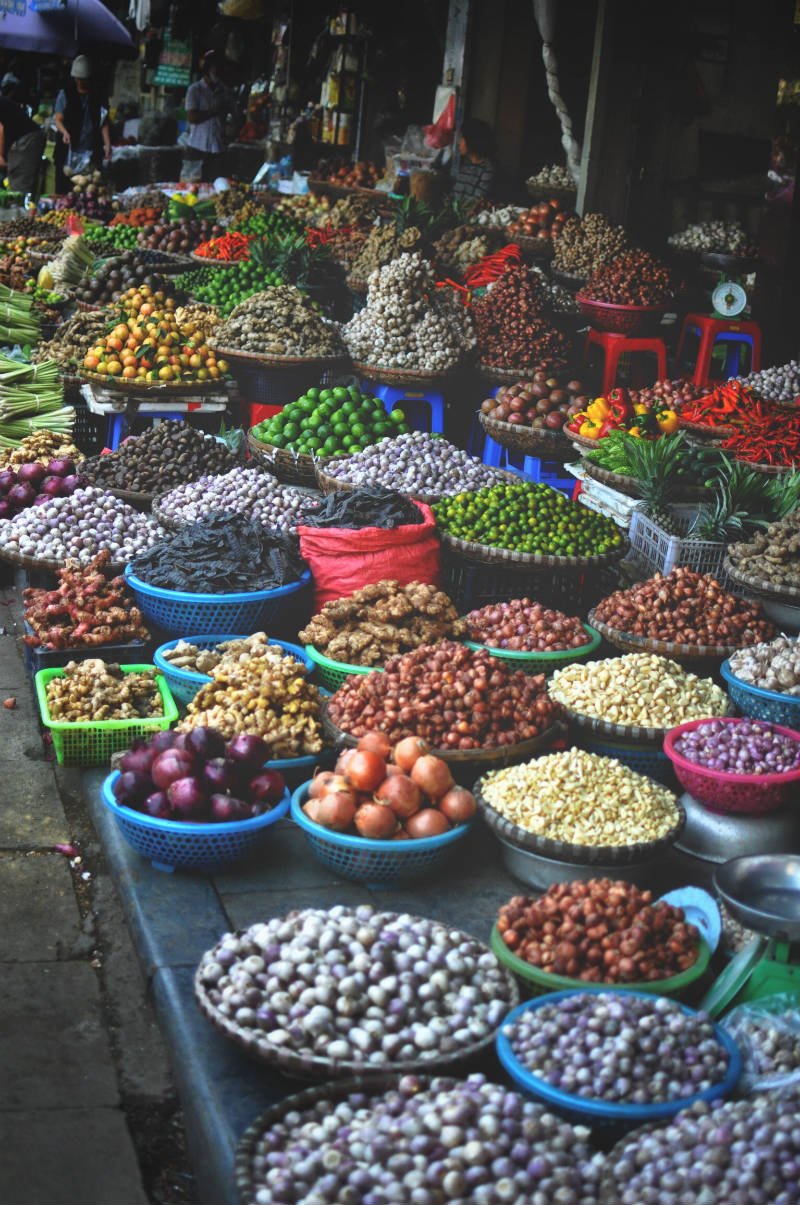 5. Koramangala
If there's one place that people in Bangalore swear by when it comes to some amazing places to hang out and have food at, it's Koramangala. From great restaurants to micro breweries and pubs, Koramangala has it all and more!
Let's talk about some note-worthy breweries if you like to have a good beer. Head to Prost Brew Pub for chilled English Ale, Stout, Lager or whatever it is of your liking. And if you're looking for an open-terrace chill place to have a beer at, then head to Barleyz.
And there's no dearth of pubs in Koramangala either. Legends of Rock, Sotally Tober, Harry's Bar & Cafe and The Boozy Griffin are some cool places to have a cocktail and chill with friends (Bonus – these places play amazing music!).
For those looking for some quaint cafes to hang out at (obviously frequented by locals), then Coffee on Canvas, Grubnomics, Chocolat Boulangerie Pattiserie and Boca Grande… are only some of the many options for you.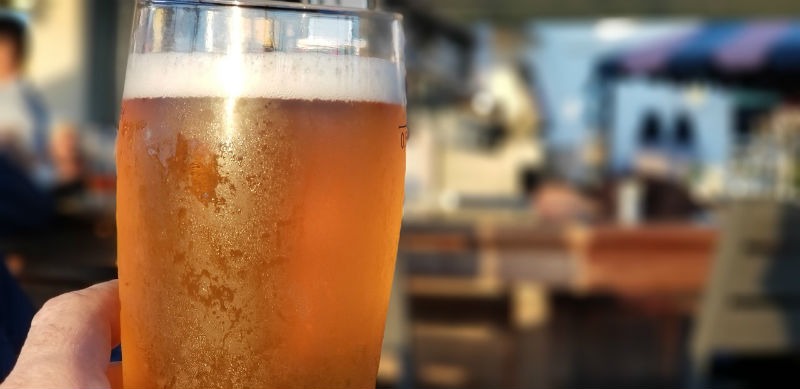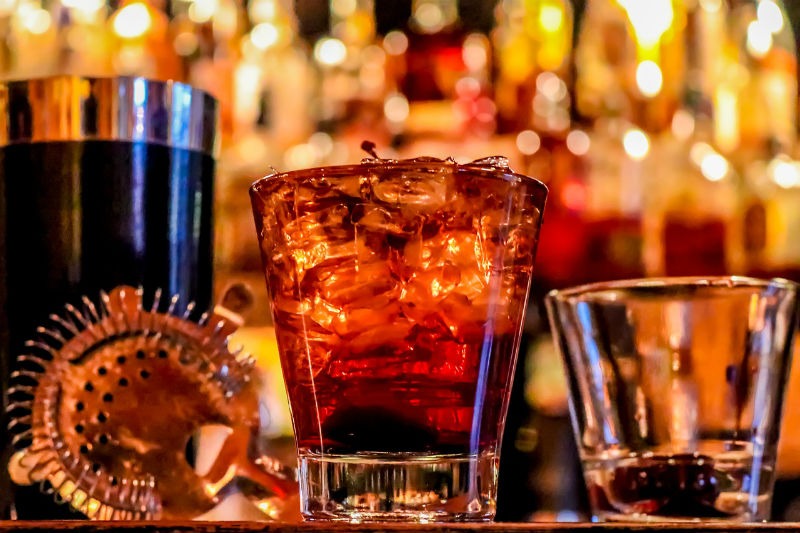 6. V V Puram Food Street
Located at Sajjan Rao Circle, V V Puram Food Street is known to be the largest food stretch in the city that covers about 500m.
This Thindi Beedi (or food street) comes to life at 7 pm when locals and first-timers throng the place to savour mouth-watering delicacies. And until the clock strikes midnight, VV Puram Food Street is bustling with hungry crowds.
One of the most famous and also the oldest eateries at this food street is V.B.Bakery which is especially famous for its Congress Bun, Khaara biscuits, Damrots and what not. Another noteworthy eatery is Shri Vasavi Chatnis known for mouth-watering jalebis, which is an Indian version of pretzels but only sweeter.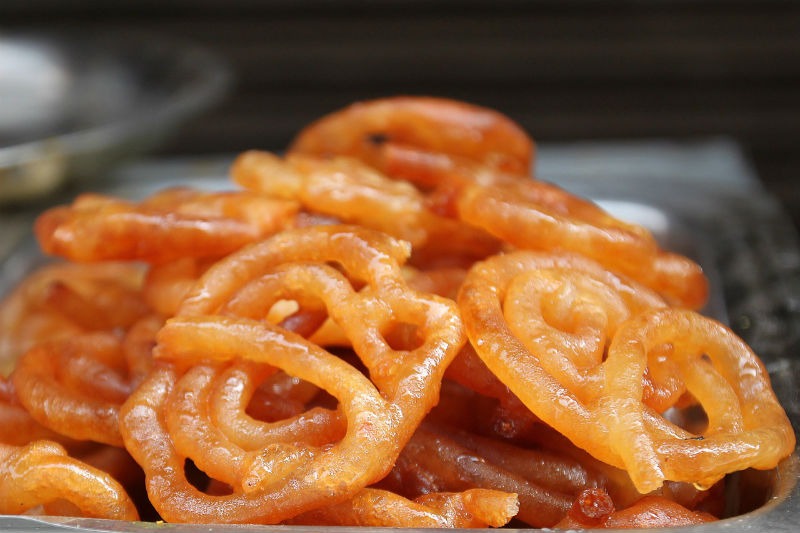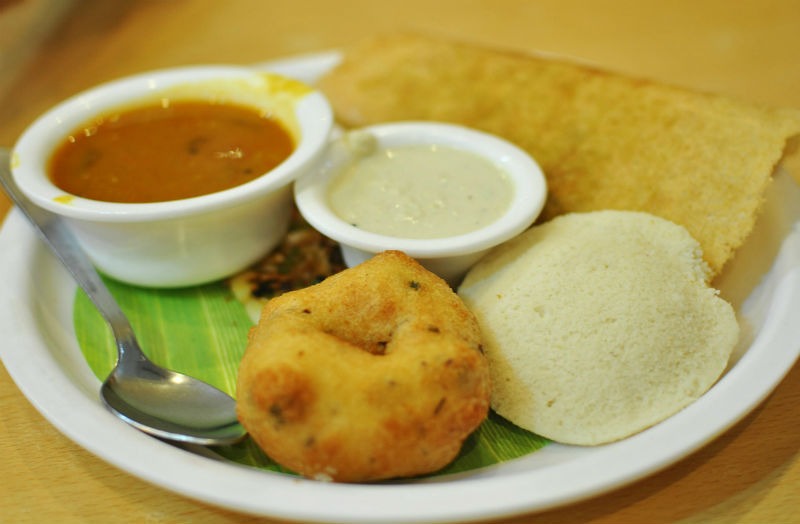 Now you know where you have to head to if you truly want to experience Bangalore like a local. There is no dearth of interesting places to visit in Bangalore. But you're sorted even if you only experience the places and food I've mentioned! Enjoy!
Tired of the 9-5 rat race, trading your valuable time for money, just to build someone else's dream? Wish you could design a lifestyle that simultaneously combined traveling and earning a living? Good news – You can! Learn how today by downloading our FREE eBook, 12 Steps to Full Time Travel. Click here to Download Now!