Art is the soul of human life, and the art capitals of the world are brimming with things that fill you with inspiration and creativity. They palpitate with architectural wonders as well as paintings, statues, and more.
Every art lover in this world yearns to explore places rich in artistic beauty and creative intelligence. So why not take a trip to cities famous for their art scenes and vibrant culture?
Our list features some of the most beautiful cities in the world that are renowned for housing art of great cultural value. So, fasten your seatbelts as we're taking you on a ride through the best art capitals of the world!
Paris, France
Paris is considered to be an art lover's paradise! With an abundance of museums lined with antique art pieces to galleries filled with coveted pieces of art, Paris is home to a multitude of awe-inspiring art creations.
Here you can feast your eyes on the most famous painting of the world, Leonardo da Vinci's Mona Lisa at The Louvre. Learn about the history of the Mona Lisa here.
This museum also houses more than 35,000 objects ranging from the world's most famous artistic treasures. You can also take a trip to 'Musee d'Orsay' at Gare d'Orsay railway station.
Ranging from impressionist and post-impressionist works, the gallery is home to the talents of Monet, Cezanne, and Van Gogh. And let's not forget about the Eiffel Tower, which is an iconic piece of architecture.
Berlin, Germany
If you want to find art on every corner, you must take a trip to Berlin. Vibrant and colorful art pieces, architectural beauty, and streets covered with art await you in Berlin. The historical Berlin Wall is the biggest example of art in the city.
Lined the streets, you will be welcomed by museums and art galleries which are bound to keep your creative senses engaged for hours! You will also find tons of painted murals at the East Side Gallery.
Museum Island hosts a total of 5 different museums exhibiting a variety of art and antiquities. These museums house paintings were done by world-famous German artists Caspar David Friedrich, Max Lieberman, and French Impressionist paintings.
Suppose that isn't enough to satiate your hunger for art pieces. In that case, you can visit the Dahlem Museum, where exotic art pieces and rare artifacts from the South Seas, Native America, India, and Africa are showcased.
Florence, Italy
Florence is renowned for being home to Renaissance art, balancing both old and new masterpieces from talented artists worldwide. Bargello Museum houses Michelangelo's early works.
Museo Bardini showcases an impressive collection of medieval antiques and art sculptures. You definitely should not miss out on witnessing Botticelli's "The Birth of Venus" and Raphael's "Madonna of the Goldfinch" at one of the oldest museums: The Uffizi.
Take some time out to admire the cultural beauty of Michelangelo's 'David' at Galleria dell' Accademia. Here is a detailed list of all the museums you must visit in Florence.
Contemporary art can be found in Florence at every corner. Centro di Cultura Contemporanea Strozzina houses several contemporary Italian art pieces.
Live the Art
To have an unusual experience in the city, you can take a class with one of the city's many talented Fresco artists. It's really a rare experience for every art lover to learn from the masters themselves.
Make sure to add Belvere Fort to your list, which is a modern art museum and was constructed between 1590 to 1595. The place is spectacular and not very famous so can have an intimate experience.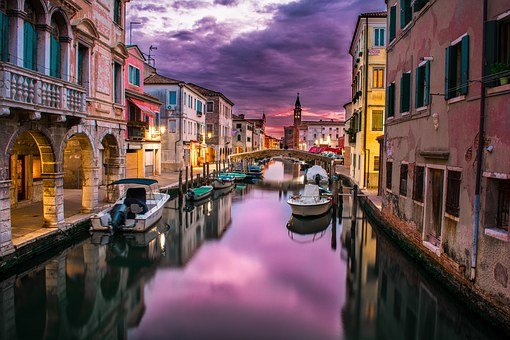 Wrapping Up
Exploring art and viewing beautiful architecture from around the world is every art lover's dream. If you get lucky enough to fulfill this dream, add the above artistic destinations to the top of your list.
From ancient architecture to modern art, these cities have their own art scenes. From art galleries, museums, streets filled with amazing architecture, art lovers can find beauty in every nook and cranny of these cities.