Wherever you travel, you almost always encounter something unique to taste, and you can often find new things at the best food markets around the world. Some will tantalise your taste buds so much that you'll hunt down the recipe to take home and try out yourself.
For an even more unforgettable and mouth-watering experience while you travel, it's always good to go local. How? Well one of the best ways to have an authentic, delicious and budget-friendly gastronomic adventure is by checking out the local food market.
So if you consider yourself a bit of a foodie, here are some of the best food markets in the world to add to your bucket list!
Calling All Foodies! Here Are 8 Of The Best Food Markets In The World…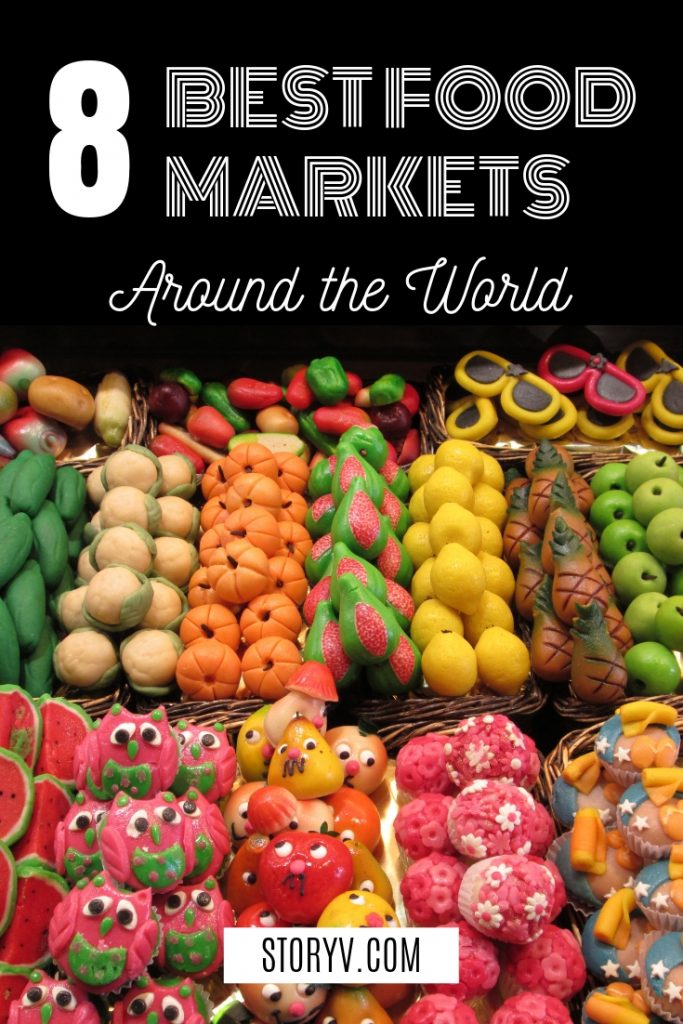 Experience an unforgettable and mouth-watering gastronomic adventure as you visit these 8 best food markets in the world – perfect for foodies!
1. Torvehallerne Market, Copenhagen, Denmark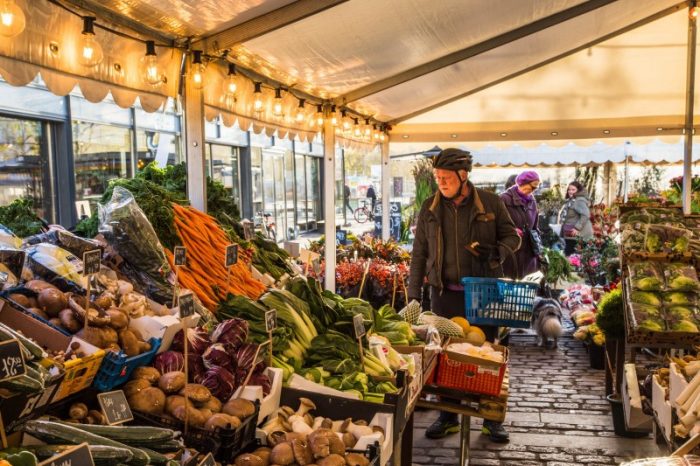 Torvehallerne Market, located in Copenhagen, Denmark, is considered one of the world's best food markets. As you wander through Torvehallerne Market, you will discover over 60 stands selling everything from fresh fish and meat to exotic spices to gourmet chocolates and more.
During the warmer months, the outdoor courtyard is filled with picnic tables for visitors who want to enjoy some local specialties like risengrød, a traditional Danish rice porridge.
Aside from the Danish rice porridge, don't miss the tacos at Hija de Sanchez and the open-faced herring sandwich at Hallernes Smørrebrød.
2. La Boqueria, Barcelona, Spain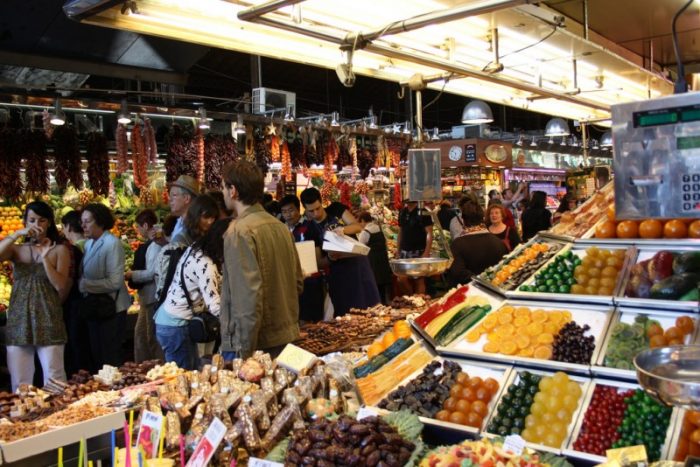 La Boqueria or the Mercat de Sant Josep de la Boqueria is a large public market in the Ciudad Vieja in Barcelona, Spain. It is one of the city's foremost tourist landmarks and is hailed by many as the best market in the world.
An early morning visit to the market will give you the chance to pick the freshest fruit and vegetables. You can also find line caught-fish and cured meats, including an expensive slice of jamon ibérico.
Inside La Boqueria is vast array of restaurants where tourists and visitors can spend some time indulging in the city's local delicacies. A trip to La Boqueria won't be complete without trying the marinated chickpeas with botifarra sausage, served with a signature glass of sparkling wine at Bar Pinotxo. The fried eggs with baby squid at El Quim is also a must-taste and a worthy alternative if all the restaurant seats are full.
3. Nuovo Mercato di Testaccio, Rome, Italy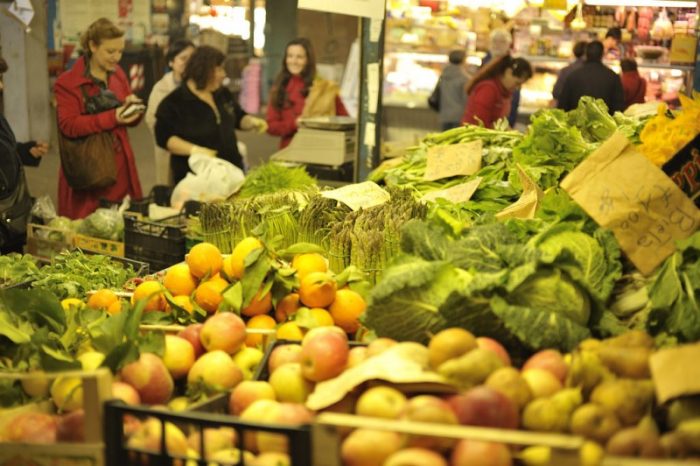 Nuovo Mercato di Testaccio in Rome is an open market that sells produce, meat, fish and famous Italian foods like fresh pasta, sandwiches, pastries, and sweets. Aside from the variety of food that awaits you, there's also a bookstore and a home goods store inside the market.
Nuovo Mercato di Testaccio is a great place if you want to hangout and enjoy a slice of Roman life with on-site archaeological excavation, and colorful street art murals surrounding you.
During your visit to this market, don't miss out on the hand-pulled tagliatelle at Le Mani in Pasta and a Sicilian dessert paired with an espresso at Dess'Art.
4. La Merced, Mexico City, Mexico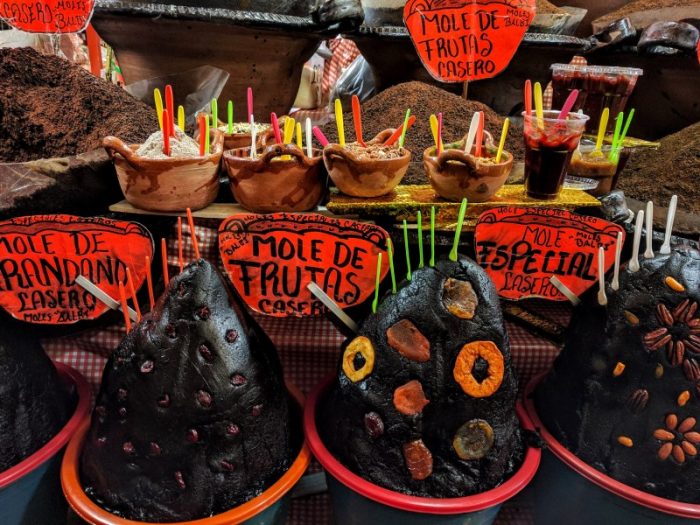 La Merced is a traditional public market located in the historic center of Mexico City. Established over 150 years ago, it is the largest traditional retail food market in the city with 3,000 stalls selling various goods, from food ingredients, to cactuses, to grasshoppers.
If you want to have a taste of the iconic red soup made with chilies and cow stomach, you should head towards Pancita Alley, in the center of the market. During your time at La Merced make room in your belly for steak tacos, pork posole and masa cakes.
5. Borough Market, London, UK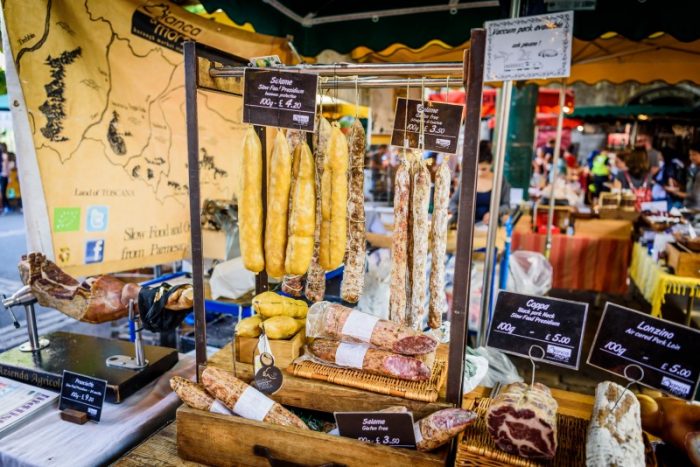 Borough Market is the largest and oldest food market in London, dating back to the 12th century. Inside the market you'll meet many organic farmers and artisanal purveyors who come from around the city and nearby provinces. You'll also find stalls selling gourmet food, including delicious cheeses and beautiful patisseries.
A visit to London's Borough Market won't be complete without trying the chorizo and rocket sandwich at Brindisa Spanish Foods as well as a cup of coffee at Monmouth Coffee Shop.
6. Ferry Plaza Farmer's Market, San Francisco, USA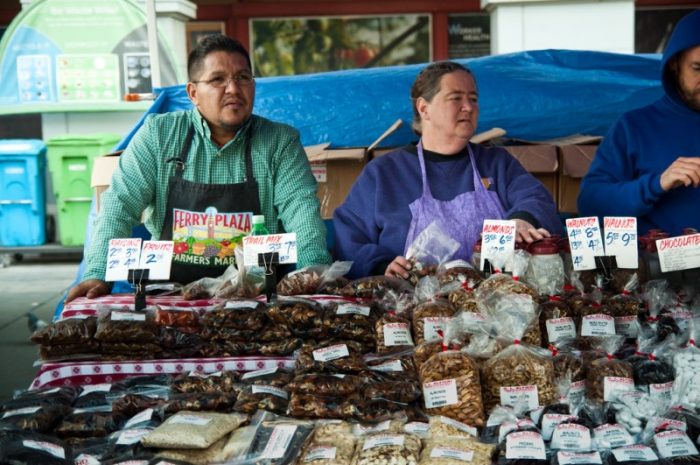 Ferry Plaza Farmers Market in San Francisco, California is a certified farmers' market open three days a week: Tuesdays, Thursdays, and Saturdays. On Saturdays, an estimated 30,000 shoppers, locals and travelers alike visit the market to dine and purchase goods.
Some of products you can find at the Ferry Plaza Farmer's Market include meat, seafood, and artisanal specialties such as breads, cheeses, jams and of course, fresh and healthy fruits and vegetables. The market also features plenty of street food offerings, perfect for brunch or lunch.
7. Or Tor Kor Market, Bangkok, Thailand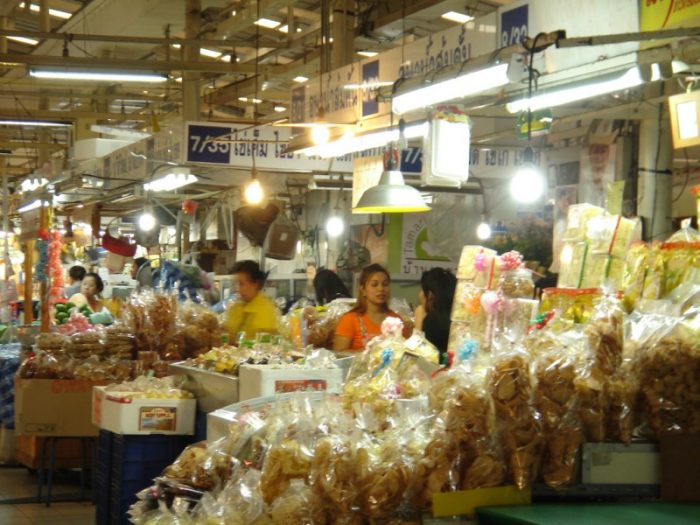 Chatuchak Weekend Market or Or Tor Kor Market is one of Bangkok's oldest and cleanest food markets. The market offers fruits and vegetables in every color of the rainbow, including mangosteens, mangoes, durians and more.
Throughout the market, you can also find sun-dried fish, stir-fried noodles and freshly prepared curries. One dish you shouldn't miss out on during a visit to Or Tor Kor Market is the green-papaya salad with fermented fish sauce. Yum!
8. Jemaa el Fna, Marrakech, Morocco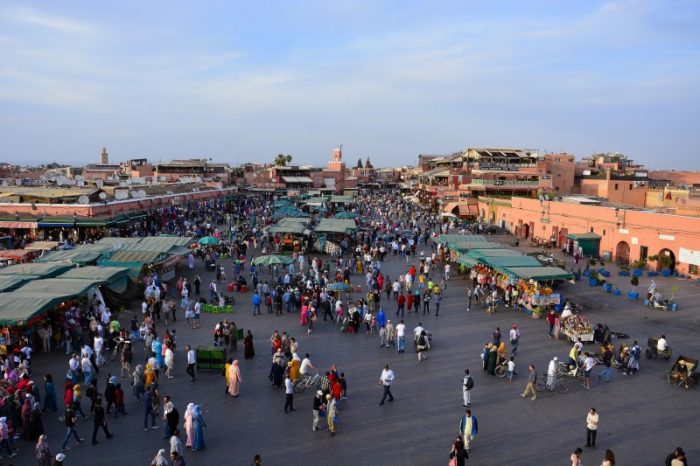 Jemaa el-Fnaa is a marketplace located in Marrakesh's Medina Quarter, which is also the main square and most important part of the city. Here you can find snake charmers, ostrich-egg-hawking herbalists and spice vendors. You'll also encounter many more vendors selling the local products from Marrakech.
Don't leave Jemma el-Fnaa without tasting the pit-roasted lamb topped with salt and cumin and a cup of fresh-brewed mint tea.
Where will your taste buds take you?
Each offering an unforgettable gastronomic and cultural experience as well as a variety of unique local products to satisfy your taste for shopping, a visit to any of one these incredible food markets will be a definite highlight of your trip. Don't be afraid to try the local delicacies, that's where most of the fun can be had! So now the only question is, where will your taste buds take you?