Eager to welcome the new year with a few classic cocktails whilst overlooking a magical skyline view? A rooftop party is where you need to head!
From incredible fireworks displays to 360-degree city views, a vibrant rooftop party will offer an exciting and memorable experience as you say hello to 2019.
For ideas on the best rooftop parties to attend this year, here's our list of 10 Epic New Years Rooftop Parties around the world.
Get ready to be wowed by amazing views and unique experiences!
10 Epic New Years Rooftop Parties To Welcome 2019
1. 230 Fifth, New York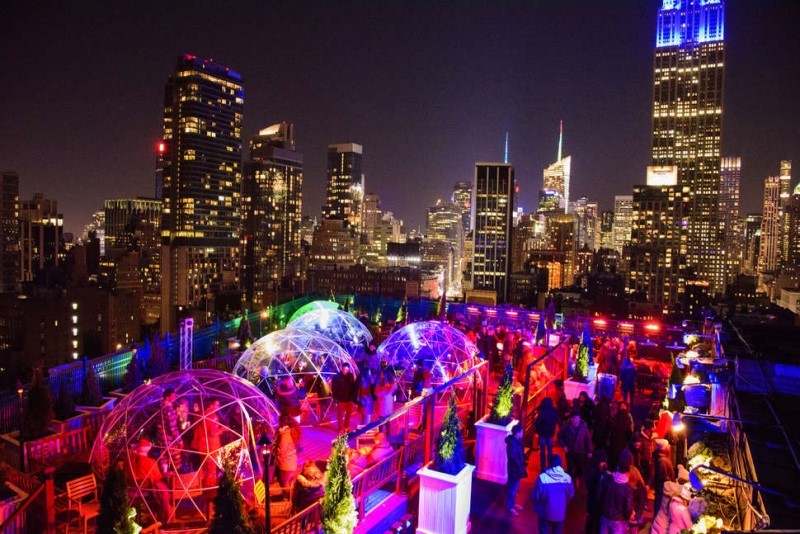 The cold winter weather shouldn't be a problem if you're welcoming the New Year overlooking the beautiful city of New York, right?
At 230 Fifth, New York, make the 2019 New Year the most memorable yet with a New Year's Eve party overlooking the New York City skyline.
Snow? Rain? No problem! Welcome the new year from the luxury of a rooftop igloo! Stay cozy, warm and comfortable whilst enjoying the unique experience of a New York igloo.
You can get access to the 230 Fifth New Year's Eve party for as low as $150 USD for a single ticket and that includes a complimentary glass of champagne upon the New year toast!
2. CÈ LA VI Marina Bay Sands, Singapore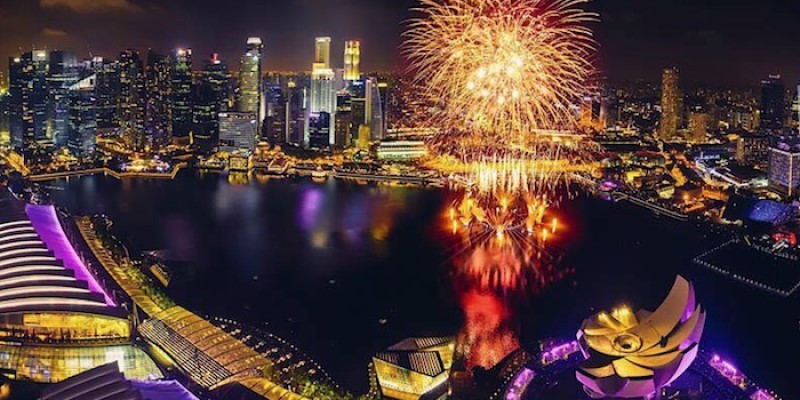 CÈ LA VI is one of the best rooftop bars in Singapore, in fact it goes up against some of the best in the whole world.
Located on the 57th floor atop Marina Bay Sands, CÈ LA VI offers luxury and leisure rolled into one.
Enjoy an amazing New Year's Eve party in a redefined modern Asian setting whilst enjoying a 360-degree view of the stunning Singapore skyline.
Get access to the Club Lounge for as low S$138 ($232 USD), including a glass of champagne upon the New Year's toast.
3. Café del Mar, Sydney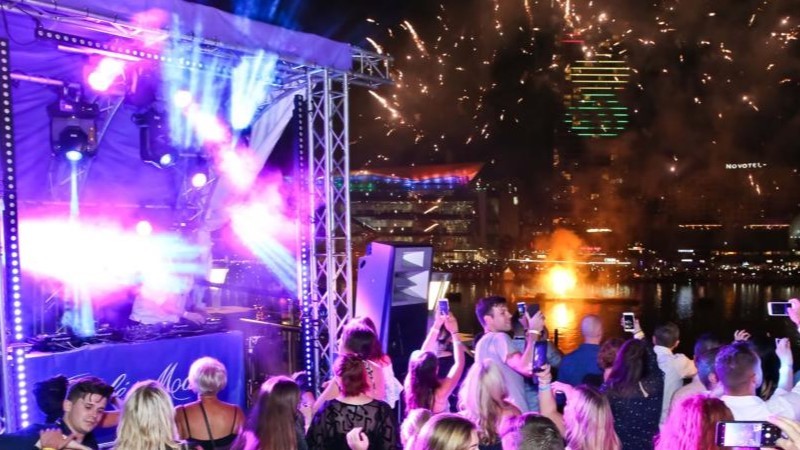 Café del Mar is situated in the heart of Darling Harbour in Sydney.
With its iconic waterfront rooftop venue, you can celebrate New Year's eve whilst overlooking the beautiful Sydney skyline and waters of Darling Harbour.
Enjoy Mediterranean inspired food, premium drinks and a memorable New Year's Eve experience with tickets starting at $99 AUD ($71 USD) per head! It also has a private bar and VIP area.
4. Hotel Raphael, Rome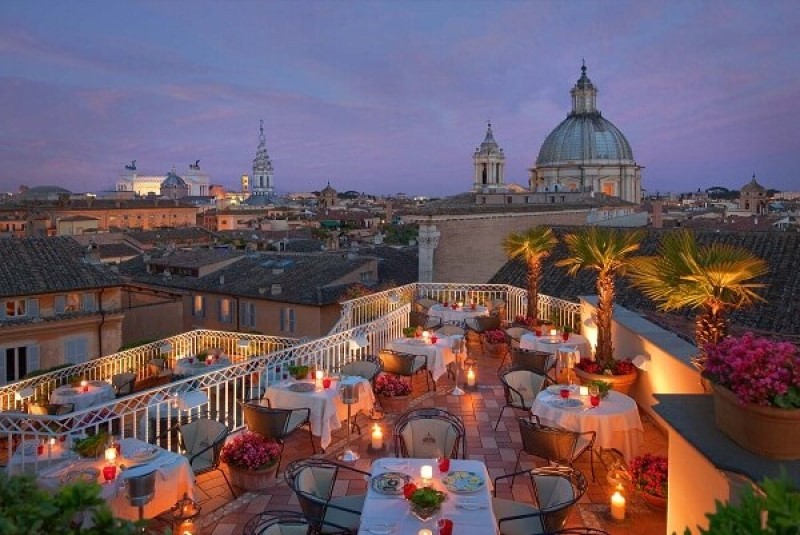 If you're opting to have an organic and homey kind of a New Year's Eve party, Hotel Raphael in Rome is the best place to go!
Experience great food and excellent service at their Mater Terrae restaurant. Enjoy a magnificent 360-degree view over Rome whilst welcoming 2019 with vegetarian foods and organic wines!
The New Year's Eve dinner at Mater Terrae starts at €300 ($340 USD).
5. Fasano Hotel, Rio de Janeiro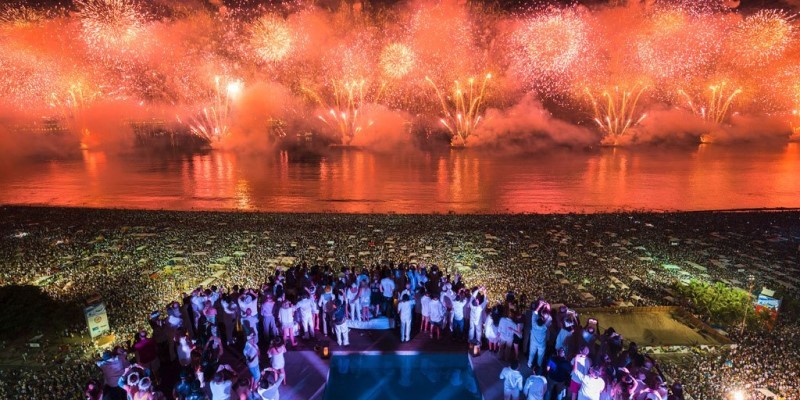 Ranked as one of the best rooftop bars in the world, Fasano Rooftop Pool Lounge offers its guests a magnificent view of Ipanema beach and the Rio de Janeiro skyline in Brazil.
Enjoy a magical New Year's Eve party overlooking the sea and city of Rio de Janeiro. Dinner starts at 8pm while the hotel opens its exclusive terrace at 11:30pm for the New Year countdown.
Indulge in an open bar at one of the most exciting New Years Eve parties in the world. Tickets start at R$ 2800 ($717 USD), including dinner, a welcome drink and free cocktails on the rooftop.
6. Spire 73, Intercontinental Los Angeles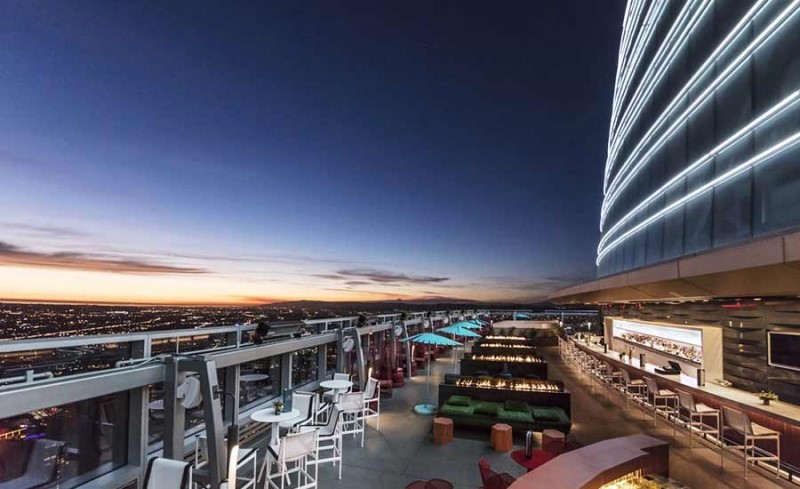 Spire 73 is located on the 73rd floor of the popular Intercontinental Los Angeles Downtown in California.
Welcome the New Year with a party at one of the highest rooftop bars in the world!
Watch fireworks displays all over Los Angeles while enjoying a comfortable seat overlooking the entire city.
The New Year's Eve party at Spire73 can be enjoyed for as low as $100 USD entrance, including 1 complimentary glass of Moet and Chandon.
7. Picalagartos Sky Bar, Madrid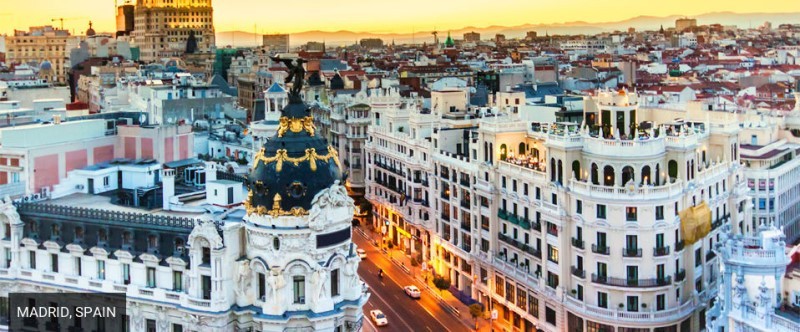 Picalagartos Sky Bar is one of the latest rooftop bars in Madrid that offers exceptional rooftop parties.
It is located on top of the grand hotel NH Collection Gran Via with a breathtaking 360-degree view of the Spanish capital.
The delicious New Year's Eve dinner in Picalagartos starts at €180 ($204 USD) per head, including drinks.
After dinner, guests will continue the party at the terrace where complimentary cocktails will be served.
8. Wooloomooloo, Hongkong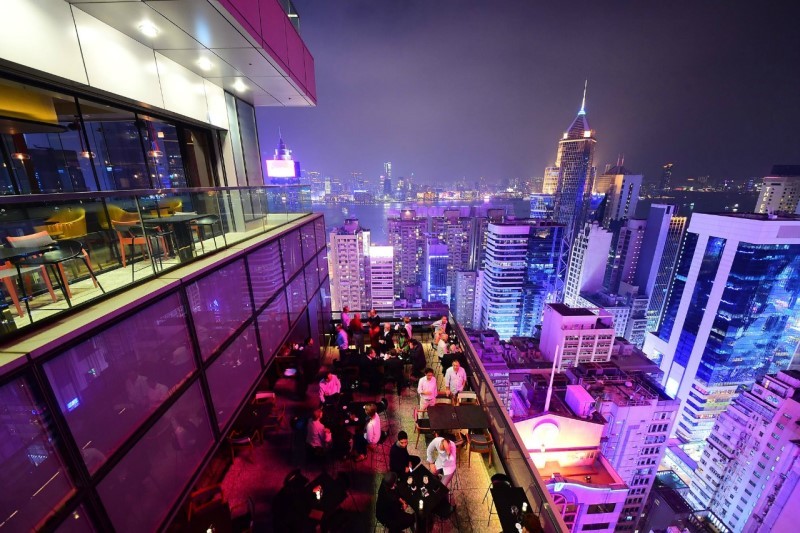 Bid 2018 goodbye at the best rooftop restaurant in Hongkong, the Wooloomooloo Steakhouse.
Located on the 31st floor of the Hennessy building in the heart of Wan Cai, Wooloomooloo offers guests a magical view of the city with fantastic meat dishes.
Enjoy your New Year's Eve party at Wooloomooloo for $HKD800 ($102 USD), including two drinks and complimentary canapes.
9. Octave Rooftop Bar, Bangkok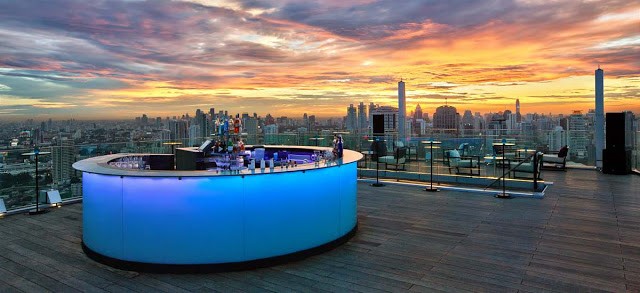 Wait in anticipation for the massive New Year's Eve countdown at Bangkok Marriot Hotel's famous Octave Rooftop Bar.
Dance and enjoy free-flowing drinks with 360-degree panoramic city views of Bangkok.
To get access to the Octave Countdown Party on the 49th floor, tickets are available for THB 13 500 ($410 USD), including free-flowing cocktails and snacks.
10. Double-Six Luxury Hotel, Bali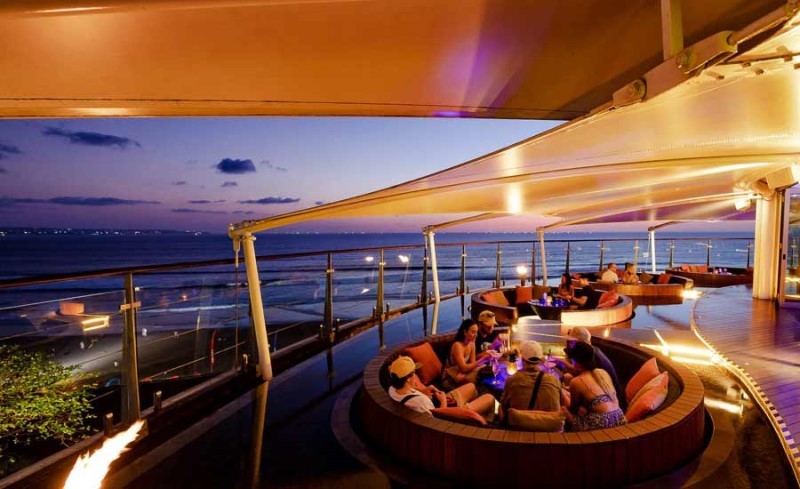 Welcome 2019 with a tropical New Year's Eve Party at Rooftop Sunset Bar, atop the Double-Six Luxury Hotel in Seminyak, Bali.
Enjoy the majestic view of the Indian Ocean and colorful fireworks displays as you relax on luxurious floating lounge-pods.
The entrance fee for this party starts at IDR 150.000 ($11 USD) per head and includes the first drink, while other bar amenities can be accessed via group reservations with corresponding price and inclusions.
Conclusion
Are you ready to party? These are just 10 epic rooftop parties to attend this New Year's Eve! For more amazing rooftop parties in the different cities around the globe check out for this ultimate guide – 30 amazing rooftops for a fantastic 2018 New Year's Eve party!
Let's welcome 2019 with a bang!