Home to philosophy and the arts, Greece is a magical travel destination and you might want to look though some Greece Holiday packages to get there. There are no shortage of things to see in the country because it is home to some of the oldest cities on the planet. Since they are so old, they are also home to some of the most historical and cultural ancient sites in the world. Aside from the historically significant nature of the place, it also offers a whole lot of fun.
And when we say fun, we mean delicious food, sunbathing on the super blue Mediterranean sea and super relaxation. Of course that all sounds too good to be true on a budget, but just wait. There are ways that you can get to this gorgeous Med city on a budget.
We're going to tell you how it isn't just possible, but also easy to swim in those Greek blue seas. You can find awesome holiday deals that most people miss out on because they don't know where to look. We are going to tell you where to look down below so read carefully and you'll find the holiday of your dreams.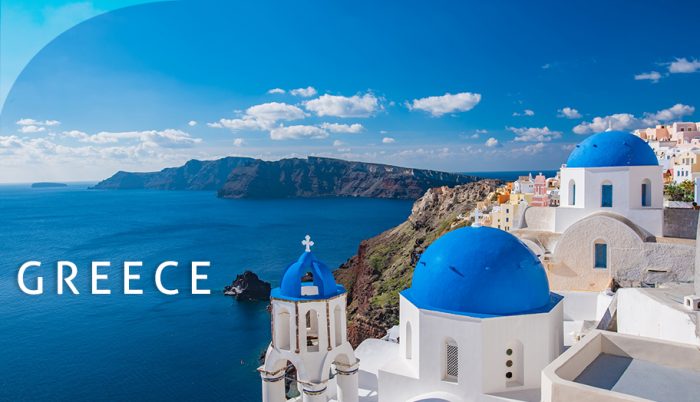 How to Find Great Greece Holiday Packages
There are several companies who know how to do Greek Holiday Packages right. Our editors have investigated all of them and come back with awesome results. Check out all the possibilities below to find the right one for you.
Leger
Leger offers a 10-day tour of Greece, making it a great deal and valuable holiday package. With prices starting at just £1,249 per person, you can visit some of the most important spots in the country.
Booking a Treasures of Greece by Air holiday package gives you the chance to explore the ancient streets of Athens, from the House of Parliament to the Panathinaikon Stadium. Then, you get to witness the grandeur of Peloponnese and drop by Mycenae, Epidaurus, and Nafplion. The package also allows you to explore various Greek antiquities such as Delphi and Olympia.
Aside from the destinations, this holiday package includes a 9-night stay in comfortable accommodation, return flights, as well as breakfast and dinner for a complete experience.
Saga
Saga's Philoxenia Hotel QQQ+ gives you the chance to stay in a great location for 7 nights all-inclusive at only £649 per person. It's a 4 star hotel complete with everything to keep you comfortable abroad.
This deal allows you to relax at the hotel with welcome drinks, breakfast, lunch, and dinner. For your pleasure, this all-inclusive Greece package brings you on an excursion to Thessaloniki. You can also explore Greece's second cosmopolitan city and its glorious ruins and historical streets.
The package includes return flights and transfers.
Trailfinders
The Ancient and Modern Crete holiday package by Trailfinders gives you a good deal with a guide price of £1,379 per person for 8 days and 7 nights.
Explore King Minos' kingdom starting from a walking tour of Chania, heading towards Knossos, and ending with a tour of the archaeological site, Ancient Eleftherna. You will also get to witness the White Mountains.
The best thing about this all-inclusive Greece holiday is that it includes return flights with British Airways, airport transfers, and a welcoming representative.
STA Travel
For ₤1,060, you can relax on a getaway to Mykonos and Santorini with STA Travel's Mykonos and Santorini Island Escape holiday package. Enjoy the famous white-and-blue beaches of Santorini, after going on a journey through Athens.
This deal includes a 9-day stay in relaxing accommodation, fresh breakfast, and professional service from the agency's trip manager and local guides. Note that a ₤60 deposit is required.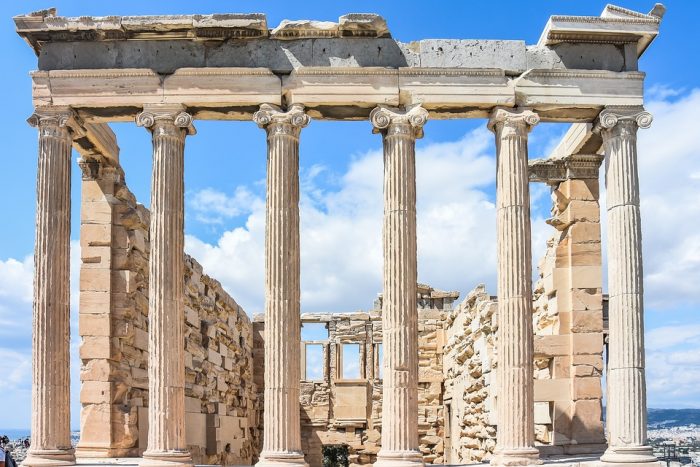 Long Travel 
If you are looking for a week-long trip to Greece that is full of adventure, nature, and information, then Long Travel's Athens to Naxos Island Hopping package is perfect for you.
For £1,399, and you can enjoy a value-for-money Greece holiday package which includes return flights, a dedicated driver, and a hand-picked accommodation.
The island-hopping tour is sure to satisfy your thirst for fun and escapades, while learning the history of the sites will definitely complete your travel experience.
How to Decide on those Greece holiday packages
Every trip to Greece is guaranteed to be amazing, but your experience can be much more valuable if you look out for great package deals. By checking out these Greece holiday offers, you can make the most of your money and create memories that will last a lifetime.
Be sure you stay on top of it and do your research. You don't have to pay over the top for an amazing vacation. A Grecian holiday to the ancient world is within your grasp and can be yours soon if you follow our tips.