'Van Gogh Alive', a "multi-sensory experience", is coming to the Philippines for a two-month stay. Opening its one-of-a-kind art exhibition at the 4th level of One Bonifacio High Street, Bonifacio Global City, Taguig City, this art show opens from October 26 to December 8, 2019.
Here, you will be able to see many artworks by Vincent Van Gogh, including some of his famous self-portraits.
Read on to know more about this exhibit and what you can expect from it in the coming months of this year.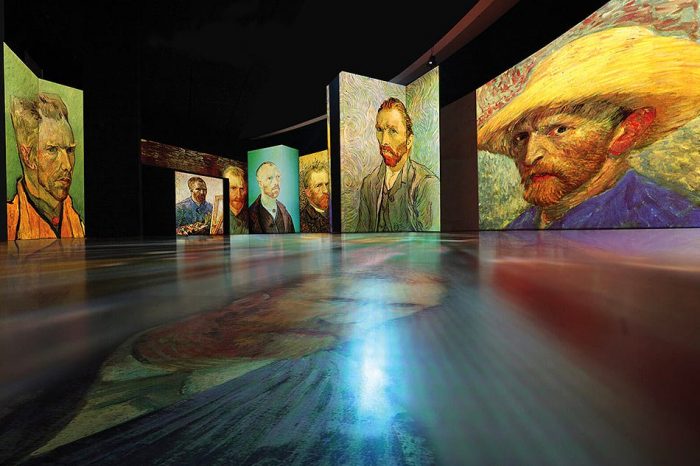 Who Is Van Gogh?
Vincent Willem van Gogh was one of the most famous and influential figures in Western art history, a Dutch post-impressionist painter. He created about 2,100 artworks in just over a decade, including about 860 oil paintings, most of which date back to his last two years.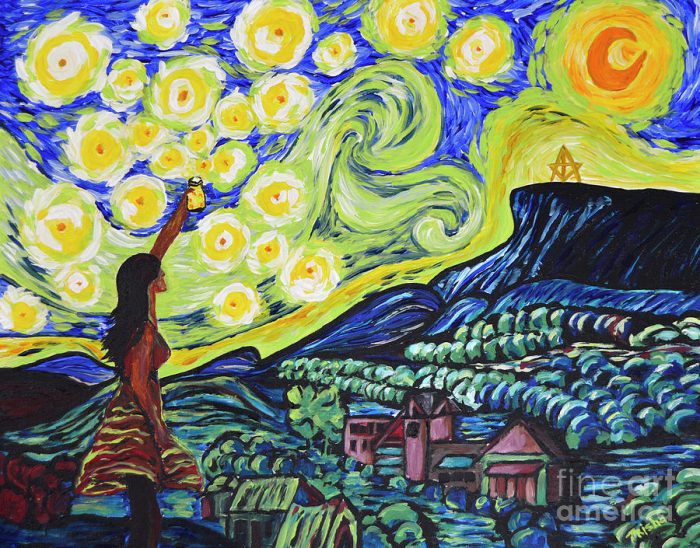 Van Gogh, who was born into a family of the upper-middle class, drew as a child and was intense, quiet, and reflective. He worked as an art dealer as a young man, frequently traveling, but having been moved to London, he became depressed. Van Gogh turned to religion and spent time in southern Belgium as a Catholic missionary. Since taking up art in 1881, he fell into ill health and depression, having moved home with his parents.
Van Gogh's dense application of canvas painting, called impasto, was well recognized. Van Gogh drew in a way he could only do. He wanted to paint emotions and what was really before him. He added different color schemes and other subtle differences even when he copied the works of other painters so that they were unmistakably from Van Gogh's hand.
What Is a Multi-Sensory Experience?
Van Gogh Alive's Grande Exhibits, founder and promoter, specializes in creating, developing, manufacturing, promoting, and installing large-scale exhibits with broad cultural appeal and exciting, entertaining, and educational content.
Grande Exhibitions produces visually and technologically impressive masterpieces from design to completion and takes them around the world. His shows have traveled across six continents to over 130 cities, attracting audiences of over 15 million people. Based in Melbourne, Australia, Grande Exhibitions has satellite offices in the UK and the US.
Museo Leonardo da Vinci, a permanent museum in a prestigious central location in Rome, Italy, is also owned and operated by Grande Exhibitions.
Developed by Grande Exhibitions, SENSORY4TM is a unique system that incorporates multi-channel motion graphics, surround sound cinema performance, and up to 40 high-definition projectors to create one of the world's most exciting multi-screen environments.
The resulting interaction is visually spectacular, interactive, and informative. Incredibly detailed images flow through the mass of projectors and merge in a breathtaking immersive display with digital surround sound to saturate the space.
Additional Information
'Van Gogh Alive' is open to students for only Php 450, and regular tickets are sold for only Php 750.
Other reminders include what's posted on their website.
Senior citizen and PWD discounts are not available on online purchases. Discounts are given at the ticket booth upon presentation of a valid ID.
Each transaction can buy a maximum of 20 tickets in total (combined adult and child/student).
Each ticket is assigned to a specific date and time slot in order to control the flow for the best visitor experience. Arrive at the venue 15 minutes before your slot.
Tickets are not valid for another time-slot or date and are non-refundable.
For group bookings of more than 20 pax, please email info@vangoghalive.ph
You may also call (+632) 7909-6467, Monday to Sunday, 09:00 am to 05:00 pm.
Conclusion
If you are an art lover, don't miss the chance to visit this 'Van Gogh Alive'! For more art destinations this year, visit this link.