From low airfares to shorter airport lines and beautiful Christmas markets, what's not to love about Paris in November?
Most travelers are looking for places to travel to in November, and Paris might be the best choice for you.
Though Paris has its charms, travel experts say November is the best time to visit the City of Light. Usually, airfares are lower than usual, meaning you do not have to break a sweat to visit Paris for just a few days. From the crowds of August arrivals to the rush of Christmas tourists, November undoubtedly poses as the calmest month to visit Paris.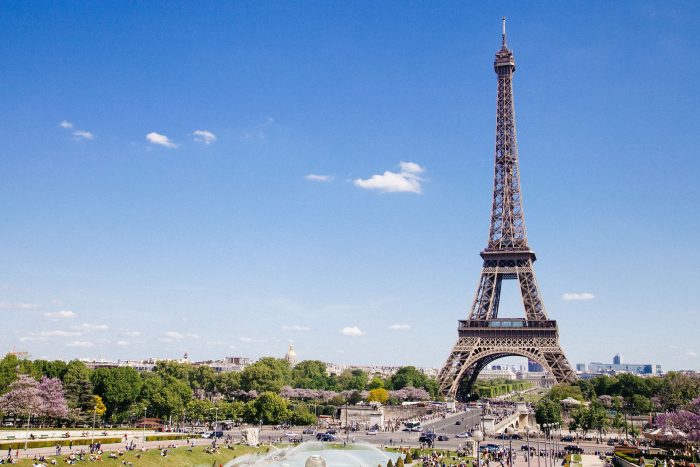 Hotels and tourist destinations are usually less crowded. This will give you a chance to tour the city at your own pace. You do not have to be worried about missing a seat at the Louvre or the "Vin chaud" (mulled wine). Unlike other times when people have to keep time to get seats in some of these places, in November, any time you pop in, you will get a seat.
The mood and weather are just indescribable. From the ambiance to the trees lining along the boulevards, Paris is always shining with orange, yellow, and red leaves all throughout. You will also experience it's incredible ice-skating, free-merry-go-rounds, and so much more.
Transportation in Paris has never been more accessible. There is "CityPass," which also doubles as a subway ticket and entry to so many popular attractions that you do not want to miss out on. This will also save you the burden of having to carry large sums of cash everywhere you go.
Whereas some travelers avoid going to Paris due to security issues, Government officials have assured travelers that Paris security has been tightened since the last terror attack. Paris remains a safe place to travel to any time of the year.
Whereas the Christmas holiday tourists have not yet flooded the city, you get a chance to take advantage of the festive traditions that usually take place during November. Do not be surprised to find most shows adorned with displays and other decorative lights draping windowsills and streets.
Be sure to check out the Christmas markets, too. This is usually put in place to allow artisans and other vendors to showcase their artisan products. If you are looking for that perfect Christmas gift for a friend or family, here, you will be lost for choice. There is always something for everyone.
There is also the autumn festival, which incorporates music, drama, plus other theatre performances. Beaujolais nouveau takes place every third Thursday of November, and it's one tradition you do not want to miss out on. It comes with all sorts of celebrations and different tastings across the city.
Conclusion
Are you planning for a holiday in November? Well, look no further. November is the perfect time when you can take a breather in Paris before the holiday season chaos pops in. While you are at it, remember to drink Beaujolais and blast away.