As a country situated between Africa and Europe, as well as the Atlantic Ocean and the Mediterranean Sea, Spain is among the best worldwide travel destinations. And it's gained this quality for a range of factors, such as its cuisine, traditions, and places to see.
So, if you are planning to visit Spain, you should know that you don't have to settle for a boring hotel or villa. Wherever you choose to visit in the country, you can drop into any of the villas on this list. Here is our pick of the top five best villas to stay at when you visit Spain!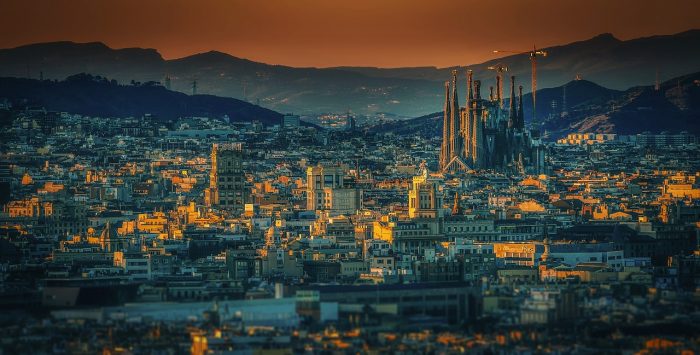 H10 Villa De La Reina
H10 Villa de la Reina is situated in the middle of Madrid, one of the beautiful and frequented tourist sites in Spain. It offers easy access to Madrid's main attractions and shopping areas.
The 4-star accommodation boats air-conditioned rooms with modern furniture, showers, minibars, flat-screen TVs, wireless Internet access, and bottled water. They also have public parking for visitors traveling in a car. The price of a room starts from around £72 a night.
H10 Puerta de Alcala
Conveniently positioned in the heart of Madrid, H10 Puerta de Alcala provides a 4-star accommodation that will blow you away. The air-conditioned rooms at the H10 Puerta de Alcala are peaceful and offer a minibar, a private bathroom, an in-room safe, and a desk. They also provide supervised childcare, limousine service, and free Wi-Fi.
You'll be happy to know that breakfast, lunch, and dinner are served daily. Several restaurants, cafes, and bars are also available nearby. They also have a terrace where guests can soak up the sun in their leisure time, when they aren't out enjoying the sites of the city. Prices per room will vary, but as an example, you could be paying around £186 per night.
Las Colinas Golf & Country Club Residences
This 4-star villa is only a minute drive from Villa Martin. It features all the premium amenities, including a terrace, a car rental desk, an outdoor pool, and a sun deck. They also provide free Internet access.
The villa boasts a café where guests can enjoy their favorite meals and drinks before touring the local area. Las Colinas Golf & Country Club Residences is ideally located to and from Alicante Airport. The price will vary with the booking season, but it starts at around £142 per night.
DNA Monse
DNA Monse is less than a 45-minute drive to and from Alicante Airport. It features air-conditioned rooms, a sauna, a rooftop pool, and a Turkish steam bath. Each room is equipped with a flat-screen TV, a private bathroom, and a minibar. They also have a rooftop terrace where guests can soak up the sun.
And aside from offering clear views of Mar Menor, the hotel has an in-house restaurant and bar where visitors can unwind at the end of the day with their favorite drinks and meals. You'll be happy to know that conveniently, breakfast is served every morning. Airport shuttle service is also provided. However, a guest will need to request for it. The price starts from around £82 per night, as of current.
Edifice Limosol
Edifice Limosol is just a 60-minute drive from Alicante Airport. The property is one of the top-rated 5-star accommodations in Spain. You have so many amenities to avail at this villa location, you might not even want to leave your room!
It offers a premium apartment, designed to accommodate the needs of any tourist. All the essential amenities, including air-conditioned rooms, a gym, hot showers, minibars, and outdoor pools, are available.
Conclusion
Although there are many hotels, villas, and spas in Spain, there are a few that will really give you your value's worth. It's always wise to make use of such offers and save as much of your travel expenses that you can, so you can spend on other future trips! Hopefully this guide was helpful in your search for a villa in Spain. Enjoy your trip!