Rooms in the best Amsterdam Hotels are hard to get because the city is a tourist hub. Amsterdam is a tiny city at just 219.3 km² versus New York City 783.82 km² and yet both cities get a ton of tourism. Of course since Amsterday is smaller in land area, it issn't going to have as many accomodation options as larger cities.
So if you are planning to travel to Amsterdam, you will want to know how to get a booking at one of the Amsterdam hotels. Historical monuments, exclusive shopping markets, and the superb beaches and canals are the main attractions in Amsterdam. And you can find a hotel pretty much anwhere in the city and still have great access to all of that good stuff.
You will be happy to know there are a variety of options for all sorts of budgets and lifestyles available in Amsterdam. You can choose from Amsterdam hotels, apartment rentals, and inns as well as private stay options through websites like Airbnb. Our editors have researched the best Amsterdam hotels and brought you a list of the top 5. Make sure you read through the list before you decide which hotel is right for you.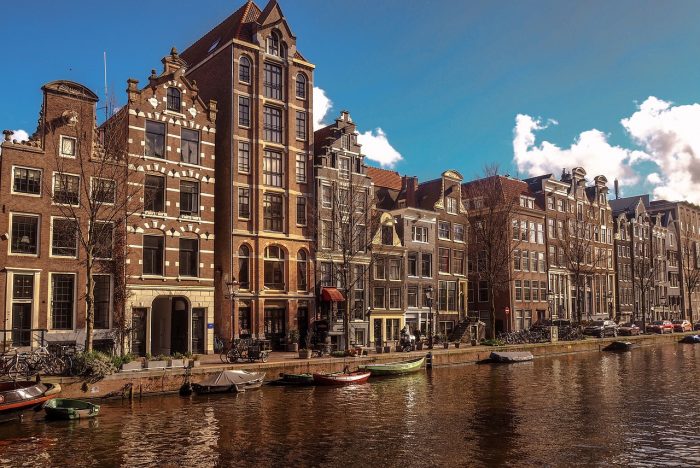 Citizenm Schiphol Airport
Citizenm Schiphol Airport has a great 4-star hotel that combines top quality accommodation, a strategic location, and many great services. It is located within a 10-minute walk of Schiphol Railway Station. You'll be happy to know that all rooms are air-conditioned and equipped with a flat-screen TV and wireless Internet access.
Visitors can soak up the sun without leaving the hotel, thanks to the outdoor terrace that offers a nice place to unwind and tan. The up-to-the-minute rooms offer a private bathroom as well as a hair dryer and a shower. Prices vary but range from £92 to £134 per night.
Inntel Hotels Amsterdam Centre
The Inntel Hotels Amsterdam Centre has everything you could wish for with a great holiday in Holland. This luxury, 4-star hotel has so many amenities, and it is popular with families, couples, and even business travelers. The hotel offers express check-in and check-out features. In addition, it provides laundry and fitness facilities.
Its modern rooms are equipped with flat-screen televisions, private bathrooms, coffeemakers, alarm clocks, and free wireless Internet access. The hotel also offers breakfast each morning. One can also choose to take their dinner at one of the popular restaurants nearby. Prices per night range from £156 to £411.
XO Hotels Park West
XO Hotels Park West is one of the most budget-friendly hotels in Amsterdam. The hotel is conveniently located within an easy drive from the Van Gogh Museum, the Musee Municipal d'Art Moderne Stedelijk Museum, and the Rijksmuseum.
The air-conditioned rooms at XO Hotels Park West are equipped with flat-screen TVs, coffee making machines, and wireless Internet connections. There is also an in-house restaurant where visitors can enjoy their favorite food and drinks. Prices vary but range from £88 to £225 per night.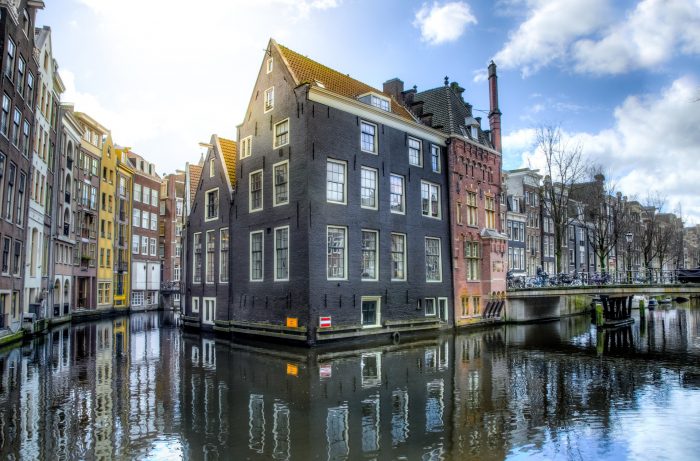 Room Mate Aitana
There are a lot of great hotels in Amsterdam, but our favorite is the Room Mate Aitana hotel. This luxurious 4-star hotel has 150 rooms and is one of the quietest hotels in Amsterdam.
It offers a perfect view of the city and is located within a shopping center. All rooms are air-conditioned and include free Wi-Fi, a coffeemaker, an in-house safe, and a private bathroom. Prices will vary based on room size and season, but they will range from £161 to £356 per night.
Ramada Apollo Amsterdam Centre
Offering incredible views of city, the Ramada Apollo Amsterdam Centre is located within an easy drive from Vondelpark. It provides a sauna, a rooftop terrace, and Wi-Fi.
All rooms are air-conditioned and offer a flat-screen television, an in-house safe, and a coffeemaker. Prices will vary based on the season in which you buy and the size of the room, but they will generally range from £103 to £188 per night.
Conclusion
The cost of accommodation is, more often than not, your biggest expense when you want to take a holiday. But, as you have seen, it doesn't have to  be the most expensive. There are magnificent hotels available in Amsterdam at every price range. And you can find those great value deals on suitable accommodations by following this guide of the top five Amsterdam hotels. We hope this guide will help you find the best place to stay for the vacation of a lifetime.