Home to the Van Gogh Museum and the Anne Frank House, Amsterdam, in the Netherlands is one of the most cultural and scenic destinations in Europe. If you are planning a trip to this capital city, here are some of the best package deals you can find on the market.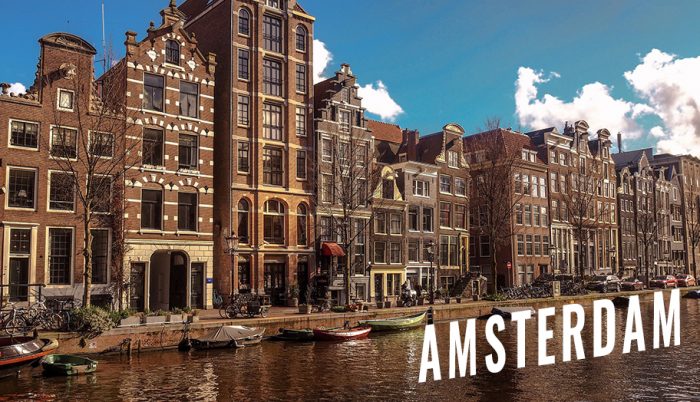 Trafalgar
Trafalgar offers a tour of Amsterdam through the Amsterdam Explorer package for as low as £1,630.75 per person. This price covers your hotel stay at the Ramada Apollo Center, as well as on-trip transport services.
Staying 6 days and 5 nights, you'll get to explore a different part of Amsterdam each day. The tour gives you the opportunity to explore the city's labyrinthine streets, highlighting The Hague, Amsterdam's canals, the Keukenhof Tulip Bulb fields, and much more!
On top of this, you won't have to worry about finding food each day, as this package is inclusive of 8 meals with 5 hot buffet breakfasts and 3 dinners!
Expedia Amsterdam Vacation Packages
For low prices that vary based on the flight package you choose, you can fly to Amsterdam and stay in a comfortable and relaxing hotel.
Popular activities for Expedia's Amsterdam holiday include a dinner cruise on an antique riverboat, giving you one of the best views of the city, a foodie biking tour, a cheese-tasting experience, and more!
A countryside tour also gives you a chance to explore Edam, Volendam, Marken & Zaanse Schans without worrying about transportation.
STA Travel
This agency allows travellers to avail of a 3 night tour of the city with Amsterdam City Break Packages. For an affordable price of £149 per person, you get 3 nights at a hotel or hostel in Amsterdam, and flights!
On this tour, you'll get to ride a bicycle through the city streets with the help of an experienced tour guide. This can give you a glimpse of the area's most historic places at an intimate distance, using a romantic and relaxing mode of transportation.
From modern structures to buildings dating back to the 15th century, this is your best choice for a historical tour of the city.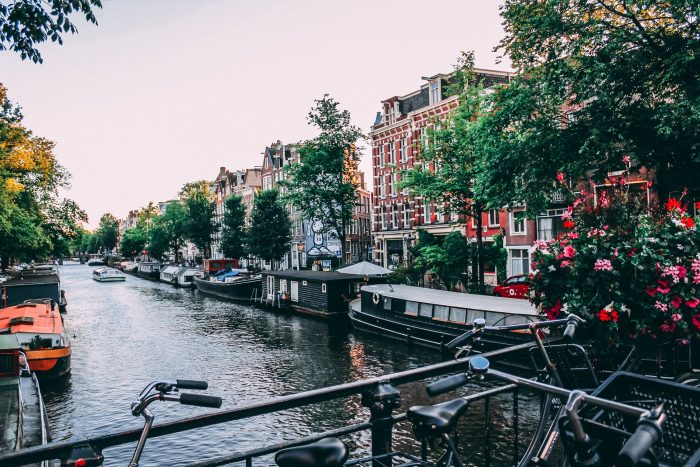 Trailfinders – Netherlands Tours
This agency gives you a chance to see the romantic canals of Amsterdam through their Amsterdam's Canals and Cafes Tour. For a nice break, try out the various cafes in the area.
You'll have 4 days and 3 nights to enjoy what this historic city has to offer. This way, you not only get to enjoy the best views, but also learn the history of Amsterdam.
You can book this package for only £549 per person, which also includes a trip to Rijksmuseum, Vondelpark, and Anne Frank Huis.
Trailfinders – Grand Tour of Europe
Another offering by Trailfinders gives Europhiles a chance to visit some of the most iconic cities in Europe, including Amsterdam. The 21 day, 20 night Grand Tour of Europe package starts in Paris and goes through Amsterdam, Venice, and Barcelona, just to name a few, and ends in Lisbon.
With a guide price of £1,519 per person (based on 2 adults sharing a room), you get to visit some of the best sights Europe offers. In fact, when in Amsterdam, you will have the chance to visit the World Heritage site, the Amsterdam canals, the beautiful cobblestone streets, as well as the many markets available to the public!
Which Amsterdam holiday package will you choose?
These affordable deals are inclusive of taxes and fees, making them much more worth your while. Give these packages a try, and enjoy what Amsterdam has to offer!