SAVANNAH, Ga.—TRYP by Wyndham, Wyndham Hotels & Resorts' urban, lifestyle brand, has opened its ninth U.S. branch in Savannah, Georgia.
Developed in partnership with HOS Management and Hawkeye Hotels, TRYP by Wyndham Savannah is situated in a growing tourism hub which was recently listed as one of Travel + Leisure's Top U.S. Cities and Conde Nast Traveler's Best U.S Small Cities in 2018.
TRYP by Wyndham hotels celebrate the spirit of the urban traveler in the middle of the world's most attractive cities. Savannah, the oldest city in the state of Georgia, is also one of American Express Travel's top trending U.S travel destinations for 2019, with a 96% year-over-year increase in bookings among card members.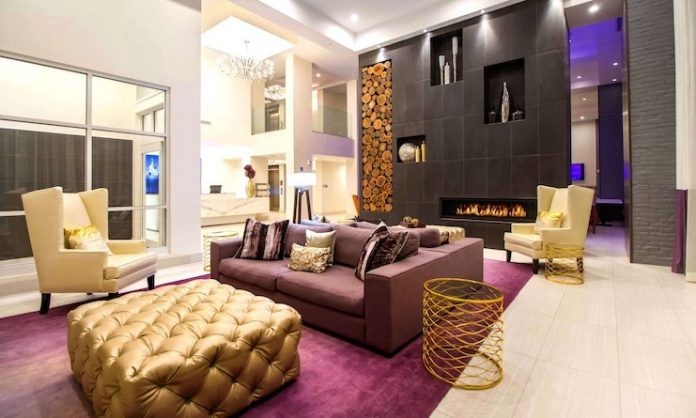 Savannah is among the fastest growing destinations in the United States with more than 50 million visiting travelers in the last decade," said Anthony Emanuel, vice president, TRYP by Wyndham. "TRYP by Wyndham continues to grow in up-and-coming destinations vibrant with experiences and culture you can't find anywhere else, and Savannah is no exception.
Whether drawn by the shade of the Spanish moss, the elegant architecture, or the city's reputation for genuine hospitality, travelers will appreciate the unique culture of Savannah making it the perfect addition to the brand.
TRYP by Wyndham hotels is infused with local spirit allowing guests to uncover each destination's culture.
The new TRYP by Wyndham Savannah is located in the heart of the Savannah Historic District steps from famous museums, restaurants, and shopping—including outdoor marketplace City Market. To preserve the historic fabric of the district, the exterior of the building was planned in accordance with the Historic Review Board's guidelines .
The hotel has modern rooms with city-inspired décor and amenities which include an onsite fitness center and indoor saltwater pool. The hotel's bar and restaurant, Kitchen 320, offers delicious craft cocktails and classic American small plates.
TRYP by Wyndham now has 110 hotels in global destinations with distinct personalities like New York City, Abu Dhabi, Brisbane, and Sao Paulo.
This will be the ninth U.S. location for TRYP by Wyndham, which recently opened locations in Miami, Newark, N.J. and St. Augustine, Fla., as well as global destinations in Xi'an, China, and Dubai, UAE—the brand's largest hotel at 650 rooms.
The brand's pipeline comprises approximately 34 hotels and more than 5,000 rooms on the horizon, with openings planned for Pittsburgh, Pa. and Nashville, Tenn.