Each time I visit Brazil I seem to fall in love with it even more than the last time. It goes without saying, Brazil is an incredible country to explore, with natural beauty to wow even the most apathetic travellers but what exactly keeps me coming back for more (apart from the obvious)?
Other than the fact that the Brazilian beaches never cease to amaze me, oh and that my juicy, succulent meat gets brought out to my table on giant skewers, oh and that life in general feels like I've stepped 20 years back in time to the 90's (which is awesome), what makes Brazil so special?
And then it dawned on me a few nights back, when we decided to ditch the rainy weather in São Paulo and finish the day drinking a beer on the beach in Santos – one of the most inspiring reasons for anyone to visit Brazil is to witness the magical sunsets.
So without further ado, here are 7 images of a breathtaking Santos sunset that'll motivate you to book your next plane ticket to Brazil…
1. These palm trees just chillin' in paradise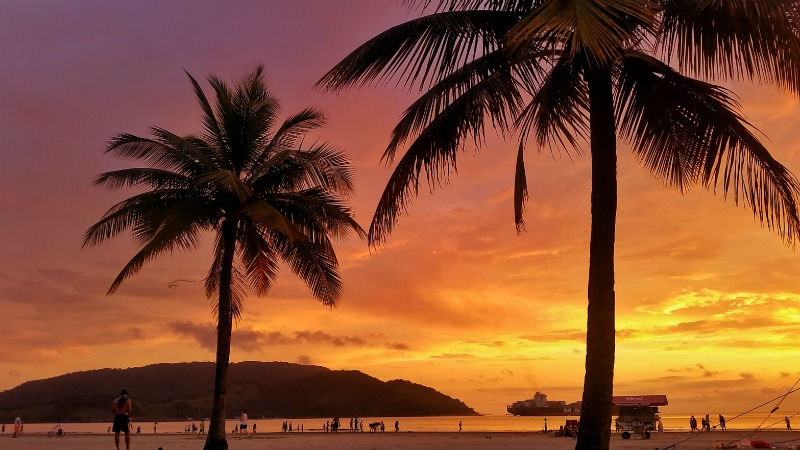 2. These kids just playin' around in the sand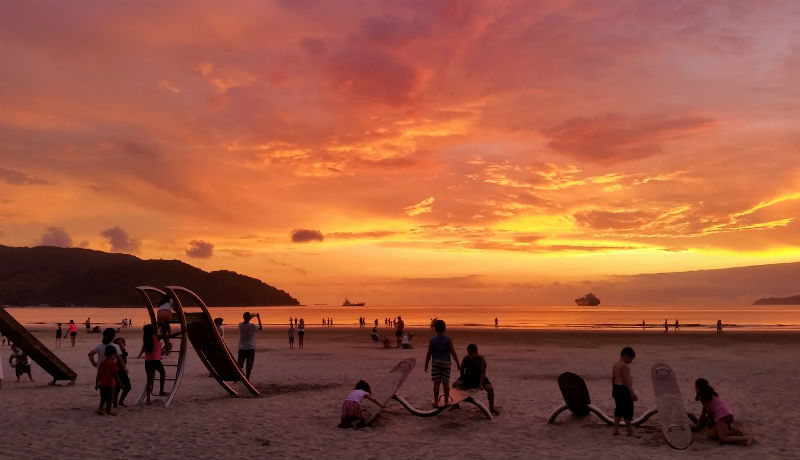 3. This bicycle just leanin' against a palm tree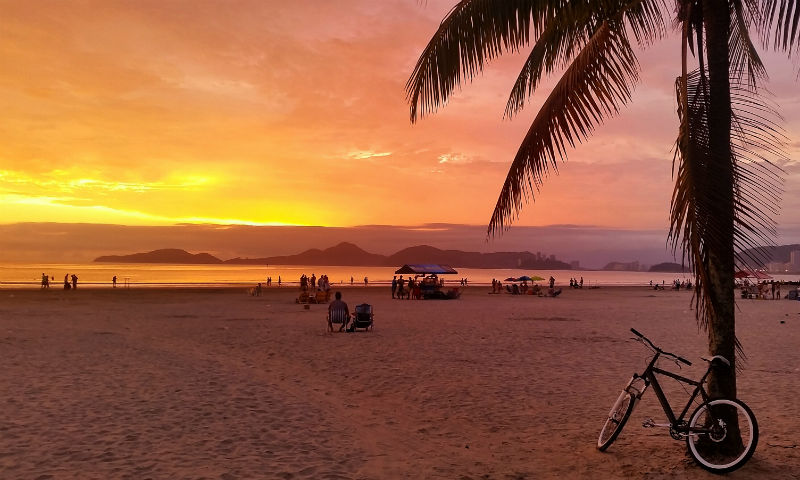 4. These lovebirds just swingin' away their woes and worries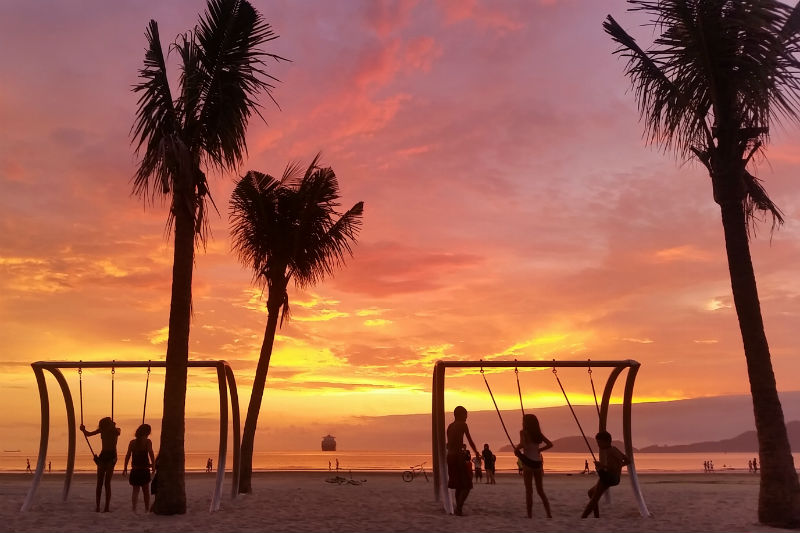 5. This guy just workin' out with a nice view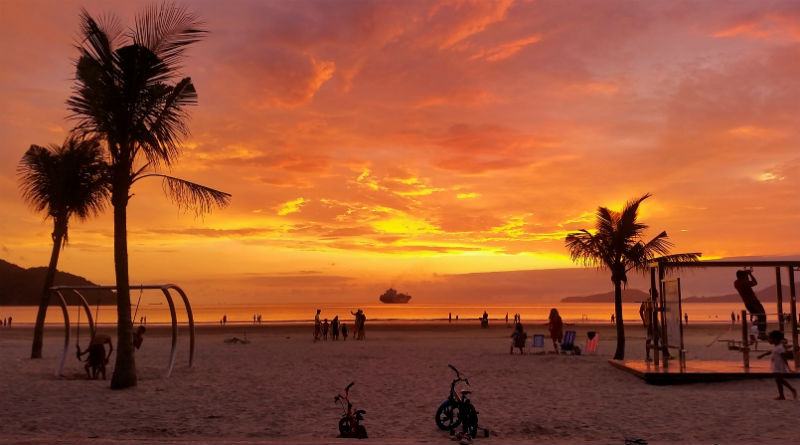 6. This sky just glowin' in shades of purple and orange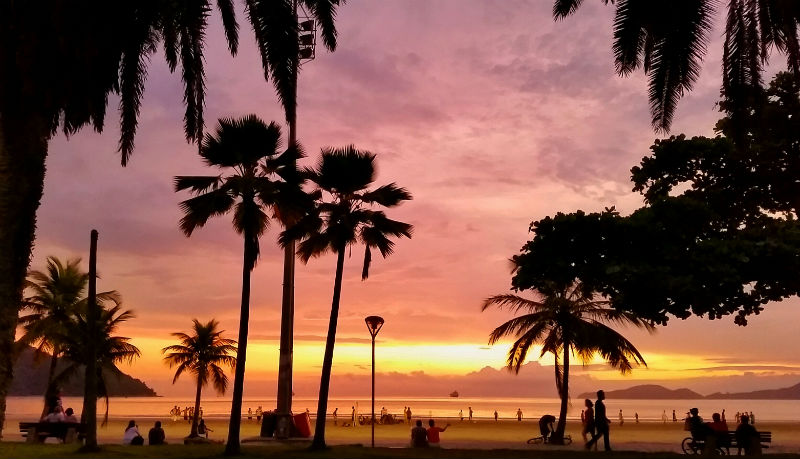 7. These people just relaxin' and taking it alllll in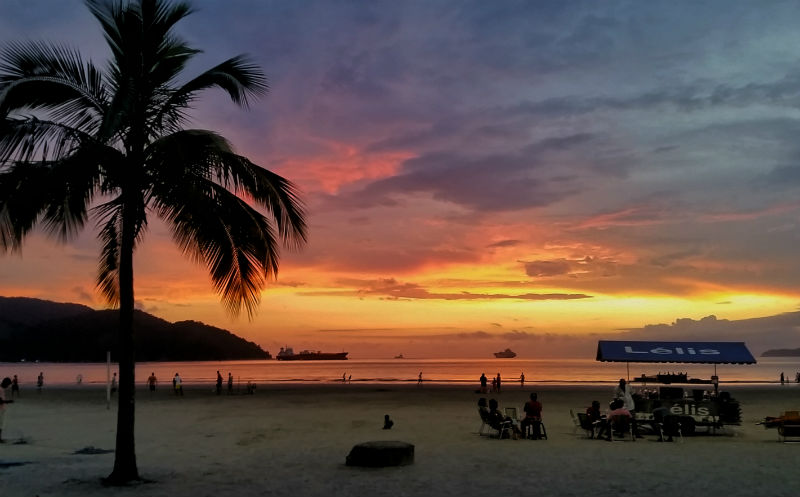 Like what you've read? Follow us on Facebook for more daily travel tips and inspiration!
Pin this >>