As one of the largest cities in the world, it would be impossible to see everything Dubai has to offer in a six-month trip, never mind a three-day break.
However, that doesn't mean you can't see a whole lot of this Middle-Eastern metropolis in 72 hours…
With careful planning, meticulous organisation and a bit of research, you'll return from your short Dubai holiday with a long list of memories that will last a lifetime.
We've spoken with luxury travel experts, Travelbag, about the best places to see in Dubai if you're only going to be there for three days…
Planning a short trip to Dubai? Here's Your Itinerary…
Don't forget to pin this Dubai itinerary to your travel board on Pinterest >>
Day One
Dubai Mall and the Burj Khalifa
No trip to Dubai would be complete without a visit to two record-breaking places…
The Dubai Mall is the largest shopping mall in the world, and features every type of shop you could possibly imagine.
Designer houses, luxury boutiques and high street stores are all in abundance here, and the vast and varied selection of restaurants, cafes and bars are sure to have you salivating into your shopping bags.
The entrance to the world's tallest building, the Burj Khalifa, can be reached through the Dubai Mall, so it makes for a fantastic place to visit before you've done your shopping. Or after, if you fancy bringing your bags with you!
The futuristic lift will take you up to the 124th floor in less than a minute, and here you'll be able to see Dubai in its entirety.
One of the most fascinating things about the view from the Burj Khalifa is that you can see the desert that surrounds Dubai, which serves as a reminder of just how far the city has developed in such a short space of time.
The Dubai Fountains
Situated on the Burj Khalifa lake, the Dubai Fountains really are a sight to behold.
They're the world's largest choreographed fountain system, and are animated with stunning performances set to music.
Many tourists don't allow themselves very long to view the fountains and all their beauty, but we suggest giving yourself a couple of hours at least to spend here.
Take in the beautiful city as it's lights sparkle at dusk, and relax after your long day of shopping.
The Dubai fountain display starts at 6pm and runs right through until 10pm every night.
Day two
Aquaventure and The Palm Jumeirah
Dubai is home to some of the most impressive man-made structures in the world, so no trip here would be complete without stepping foot on the breathtaking Palm Jumeirah.
This man-made island houses one of Dubai's most famous hotels, Atlantis: The Palm, and its enormous water park, Aquaventure.
Aquaventure is fun for all ages, and has rides ranging from gut-wrenching slides to a relaxing lazy river where you can see the tropical sights of the park from the comfort of your inflatable.
Once you've spent the day having fun at the waterpark and dried off, take a mono-rail ride back to the main part of the city. This way you'll get to see The Palm Jumeirah in all its glory.
We recommend doing this around sunset to get the most spectacular views.
Dhow Cruise
For a unique way to spend your second evening in Dubai, opt for a Dhow Cruise.
Here you'll be able to see Dubai at night, whilst eating some spectacular food.
It's a truly unforgettable experience that's not to be missed.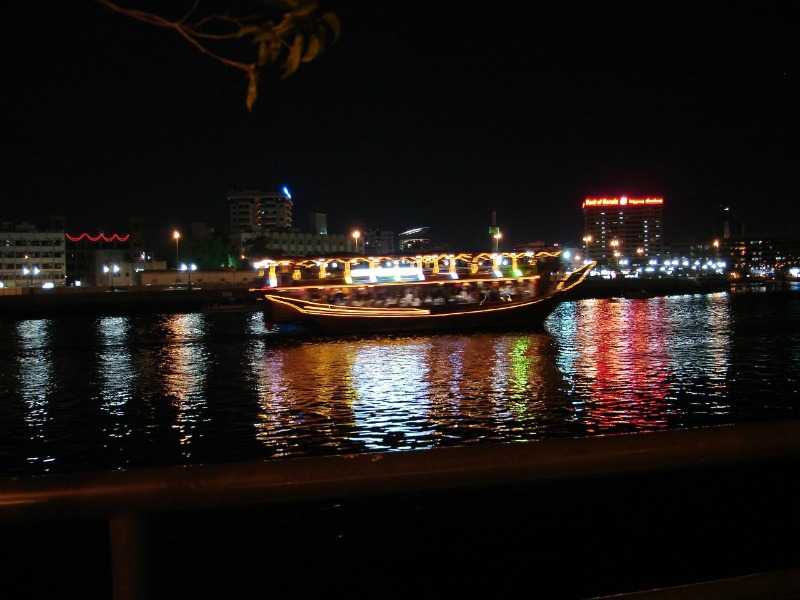 Day three
Old Dubai
For a real taste of authentic Middle-Eastern culture, you can't miss Old Dubai.
Here you'll be able to see some of the city's oldest architecture, and get a taste of what life was like in Dubai before oil was discovered.
This is quite a humbling experience, especially after you've experienced the extravagance of the Burj Khalifa and the Dubai Mall.
To get to Old Dubai, travel on the Abra, a wooden boat that connects Dubai Creek to Old Dubai. To get to Old Dubai by boat, it costs just AED 1.
Dubai Gold Souk
Just a short drive from Dubai Creek is the world famous Dubai Gold Souk.
Here you'll be able to find some stunning gold jewellery, some of which you won't be able to find anywhere else in the world.
The experience of visiting the gold souk in Dubai is authentically Middle-Eastern, and it is possible to haggle if you want your gold at a lower price!
You can also visit the spice souk while you're there, and try some spicy recipes when you get home.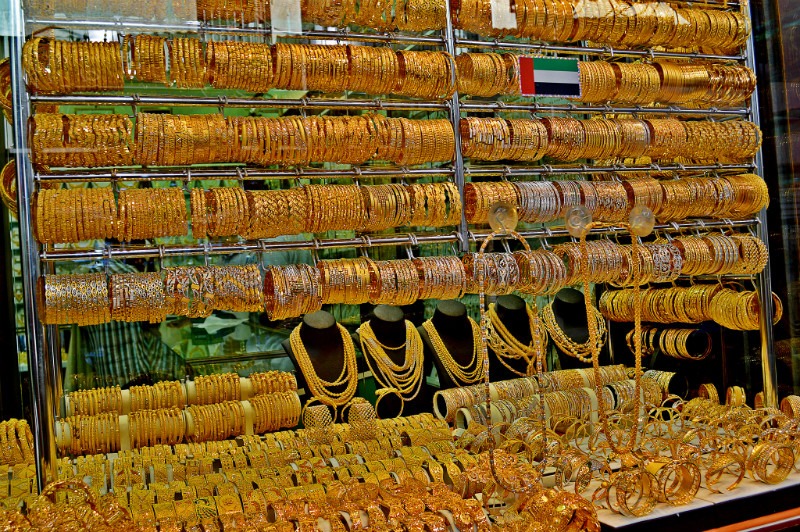 Getting around Dubai
The most efficient way to get around Dubai is by Metro…
This way you can avoid the roads, which can get pretty congested at times, and nobody wants to spend most of their short Dubai break stuck in traffic.
The metro only has two lines so it's simple to understand, and there are stops dotted throughout the city.
For places that don't have metro stops, hire a taxi…
The taxi driver will know the road and will be able to get you there within a reasonable time. Try not to do this during rush hour.
If you're looking to take a short break to the city, Travelbag feature some great value hotels and flights to Dubai. Happy holidays!
This post was brought to you by Travelbag.
---
Over to you! Leave your thoughts in the comments section below…
Are you heading to Dubai? What do you have planned?
Have you already been on a short trip to Dubai and have some more activities to add to the itinerary? Share below!