Updated 21/06/17
So you're planning a Hawaii vacation… This is SO exciting!
You're about to jet off to one of the most desirable destinations in the world, no doubt your friends and family are secretly jealous…
But what do you need to know in order to prepare for your trip to paradise?
Well Look no further because we've got practical tips to make your Hawaii vacation an enjoyable, safe and affordable one.
A little planning can go a long way, so let's see which things you should consider before packing your bags and heading off to the Aloha state for an unforgettable tropical experience…
Hawaii Vacation Tips: How To Plan Your First Trip
Love these Hawaii vacation tips? Pin this to your travel inspiration board on Pinterest >>

1. Choose the right time for your Hawaii vacation
Apart from a unique tropical setting and unparalleled beaches, one of the things Hawaii is known for is its pleasant, summery weather that is constant throughout the year.
There are only two seasons, both sunny and warm, with temperatures settled in the 70s or 80s.
The wet season does receive more rain, but we could say that from a weather perspective, any time is the best time to vacation in Hawaii.
What is it then you should be paying attention to when timing your Hawaii vacation, if not the weather?
Hawaii has high and low tourist seasons during which the crowds and the prices on the islands vary significantly.
The high season occurs from December to mid-April when travelers flock to the islands escaping from the cold winter weather.
During this period, the prices skyrocket so be prepared to pay a pretty penny for accommodation and other services.
If you'd like to save money, travel to Hawaii during the off-season, which is mid-April to mid-June and September to mid-December.
This will allow you to take advantage of discounts on airfare, rooms and attractions.
You'll also avoid the crowds and have more flexibility with your itinerary or when booking tours.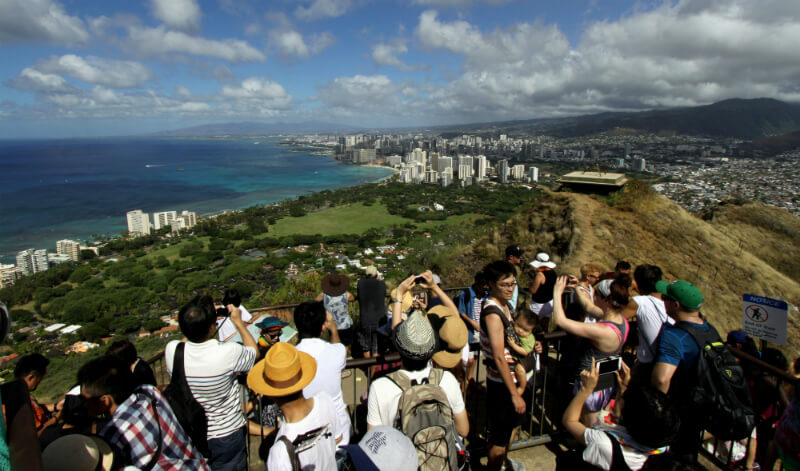 2. Limit Island Hopping
Many Hawaii first-timers hope to visit all six major islands during their trip.
Each island has its own unique vibe and attractions so it's only natural that you wouldn't want to miss any of them once you've finally made it to your dream destination.
The only thing is that a lot of island hopping can make for a very busy itinerary – not necessarily in a positive sense…
You might find yourself spending more time in airports, packing and unpacking, and checking in and out of hotels than actually exploring the islands.
The best way to avoid this scenario is to limit the number of islands you're going to visit according to the number of days you're planning to stay in the Aloha state.
As a general rule, you'll need at least one week to see one island so keep this in mind as you plan your itinerary.
Conduct enough research to determine which place(s) suit(s) your interest best and to ensure you spend your time on activities that are specific to your personality, whether it's attending a luau ceremony or going zip lining.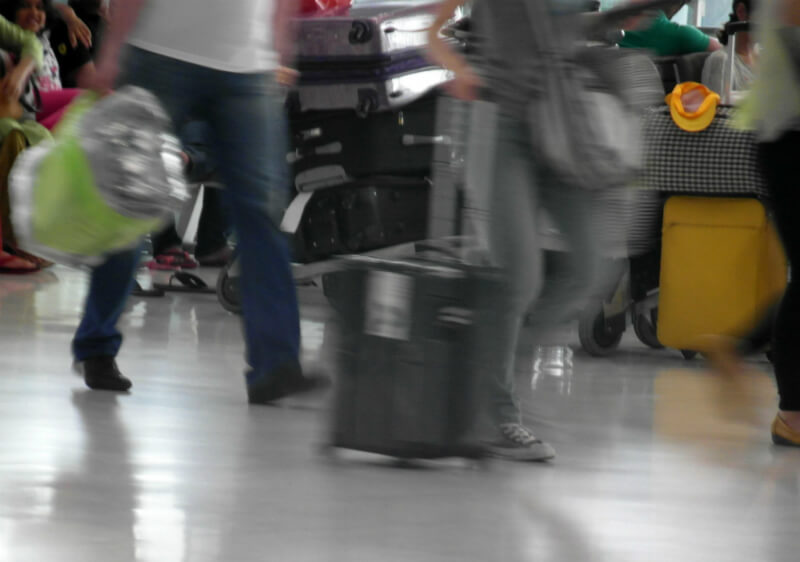 3. Book everything in advance
Booking ahead of time is not only a great way to take advantage of lower prices, but also to make sure you've secured your accommodation as well as your spot for different Hawaii activities.
This is an absolute must for high-season travelers and a smart thing to do in general, regardless of when you're planning to have your Hawaii vacation.
Many hotels and Hawaii vacation rentals offer lower rates for booking in advance, allowing you to save hundreds of dollars and have a bigger budget for the things you're planning to purchase on the islands.
You can also get access to a better vehicle if you book your rental car ahead of time…
With a larger supply available, not only will you be able to get a vehicle that is easier to drive and more comfortable, but you'll have the possibility to choose a desired car size and thus save money on fuel.
To further cut your travel expenses, consider booking an all-inclusive Hawaii vacation package that contains a flight ticket, accommodation and a rental car.
They are often available through travel aggregators such as Expedia, Priceline, Travelocity, Orbitz, Hotwire and others.
Hotels Combined is a great tool because it searches all of these top sites to find you the cheapest price possible…
Our Top Hawaii Accommodation Picks: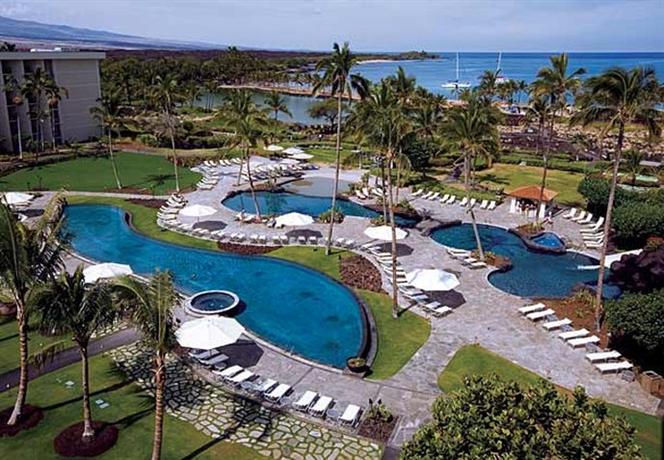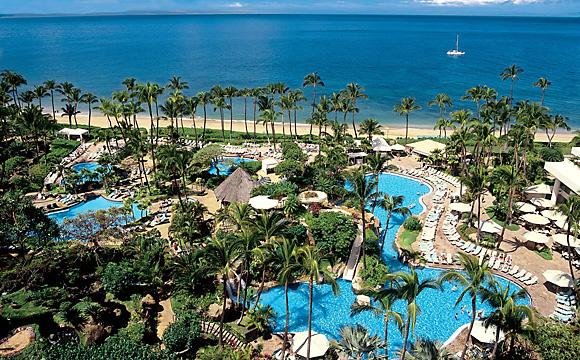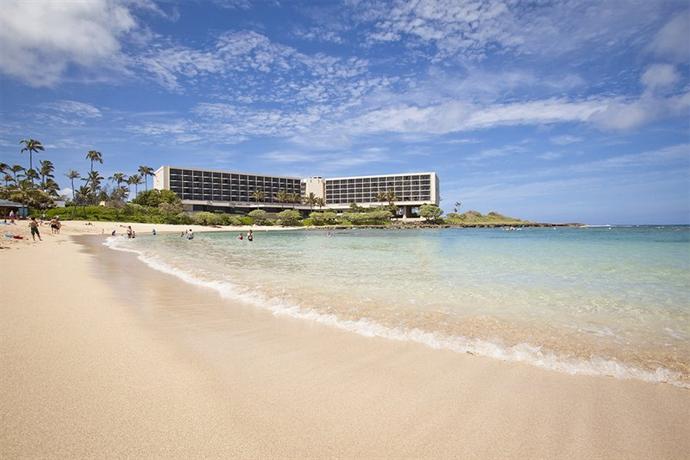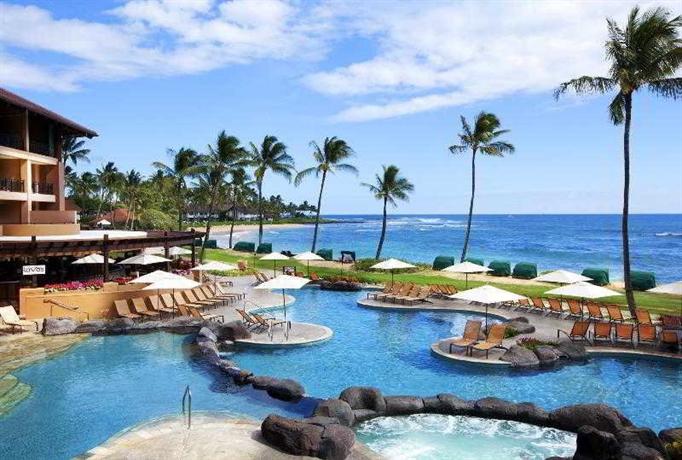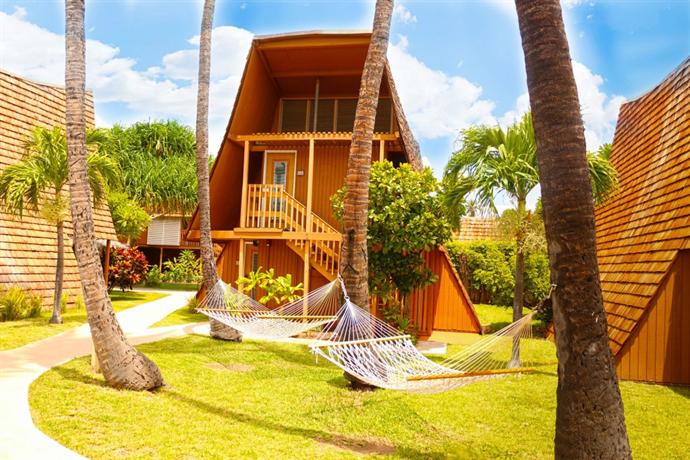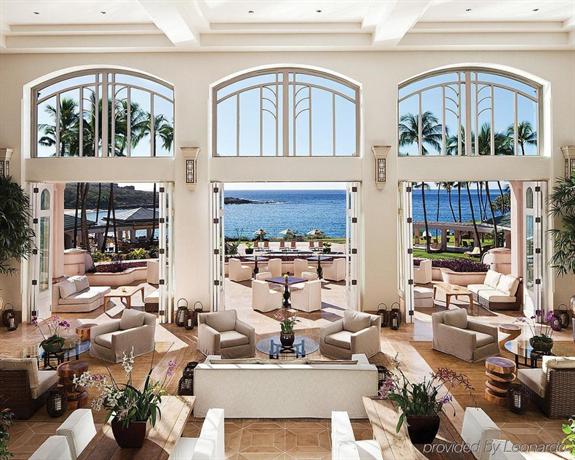 4. Pack according to your planned activities
When packing your bags before leaving for Hawaii, it's important to keep in mind that the average temperature there is 74°F degrees.
So, as long as you'll be staying in coastal regions and spending time sightseeing, swimming and sunbathing, consider that you won't need anything but casual summer clothing, beach essentials and a good sunblock.
If your itinerary includes inland activities such as hiking on the volcanic mountains or exploring the tropical rainforests, then you'll need to pack some warmer clothes and a durable pair of hiking shoes that will offer plenty of traction for different types of terrain.
Temperatures drop the further inland you go so having a long-sleeved shirt or pullover, long trousers and closed-toe shoes will ensure you stay comfortable.
Make sure you also have a light rain jacket or a disposable rain poncho in case of occasional rain showers.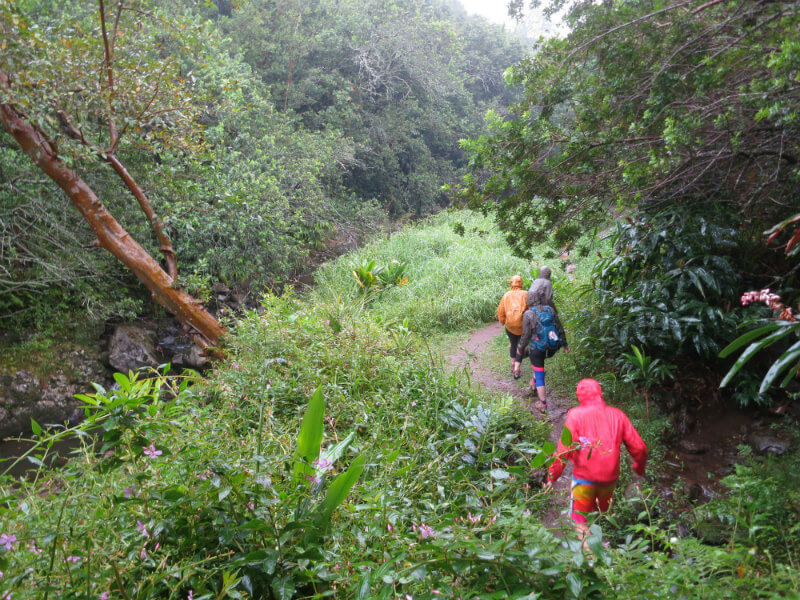 5. Ditch the formal clothing
Hawaii is a laid-back state where the locals don't wear formal attire very often, not even on very formal occasions.
Aloha wear or casual island style is the norm so, if you're planning to pack formal clothing, be warned: you will stand out in the crowd and look like a tourist!
You can get by wearing shorts, t-shirts, and tennis shoes or flip-flops to most attractions and restaurants, and a casual polo shirt, khakis or a maxi dress in any formal or expensive establishment.
This is basically the majority of clothing items you should put on you packing list – with an addition of a couple of bathing suits, water shoes, a beach cover-up for women, and hiking boots with a matching pair of socks.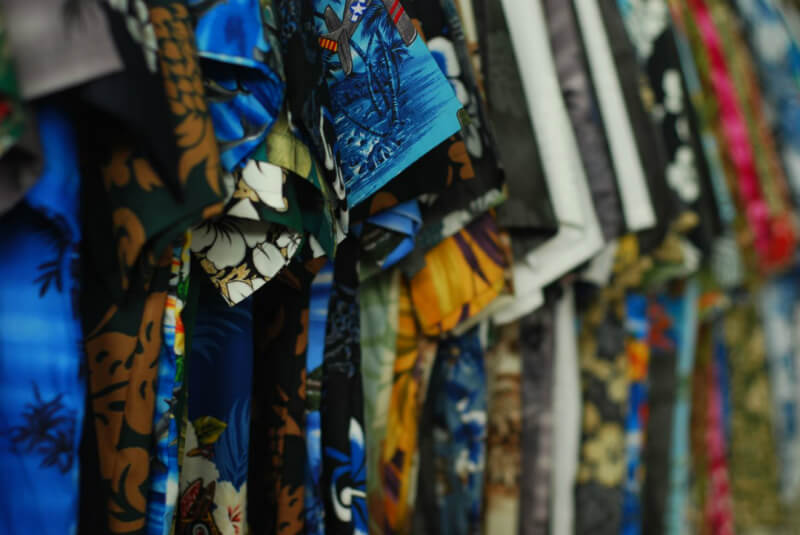 6. Do your homework
Hawaii has a lot to offer in terms of activities so make sure to do plenty of research before the trip to avoid accidentally missing out on something interesting.
Things like swimming and hiking can be enjoyed on any of the islands, but if you're interested in doing something very specific – like seeing an active volcano – you'll first need to find out which island offers that particular activity and then plan your itinerary accordingly.
Once you've made up your mind about everything you'd like to do in Hawaii, it's a good idea to book activities in advance through an online discount center.
You can also consider purchasing one of the special activity cards that will allow you to obtain significant discount on museum visits, luaus, kayaking, cruises, horseback riding, submarine tours and more.
For travelers who are planning on doing a lot of things, this can be a great way to save a significant amount of money.
There's another thing you can take advantage of if you start planning your Hawaii vacation early enough.
There are several Hawaii online magazines that feature announcements about upcoming free events.
So, if you happen to be traveling at the same time when a free event is scheduled, simply include it in your itinerary instead of a paid option.
Finally, don't forget that some of the best activities in Hawaii, like swimming, snorkelling and exploring the incredible tropical landscapes, are completely free!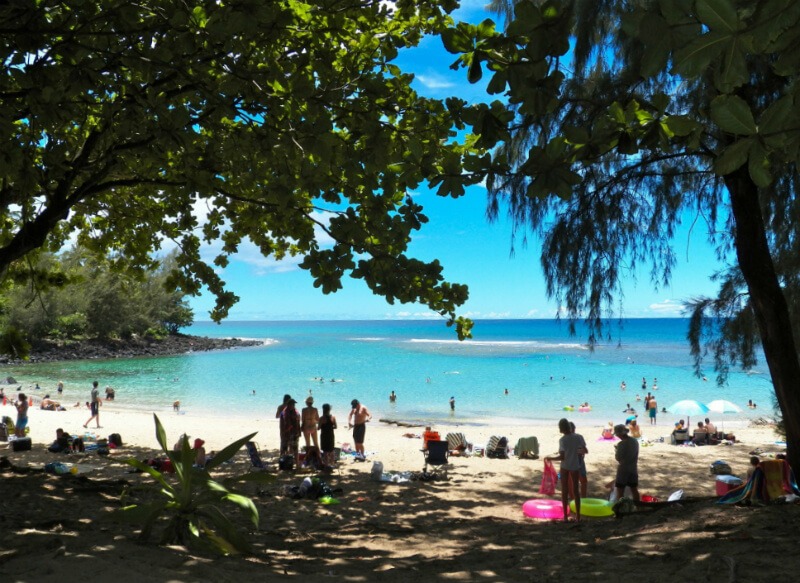 7. Get informed on safety
Although Hawaii is generally a very safe place to visit and explore, you should still take certain precautions to avoid hazards that could ruin your vacation.
For example, even though there aren't many animals in Hawaii that could seriously hurt you, you should watch out for scorpions, centipedes, and other insects that are commonly found in the woods.
You probably won't see much of them anyway, but if you do, stay away because their stings can be painful.
While spending time in the water, keep an eye out for moray eels, sea urchins, box jellyfish, and poisonous fish.
Safety lifeguards regularly post warning signs so always be on the lookout and take heed.
You'll also want to wear SPF 30 or higher whenever you're outside to avoid getting sunburned.
For added protection from harsh UV rays, try getting a Lycra surf shirt you can wear while swimming and diving, or even instead of a regular t-shirt.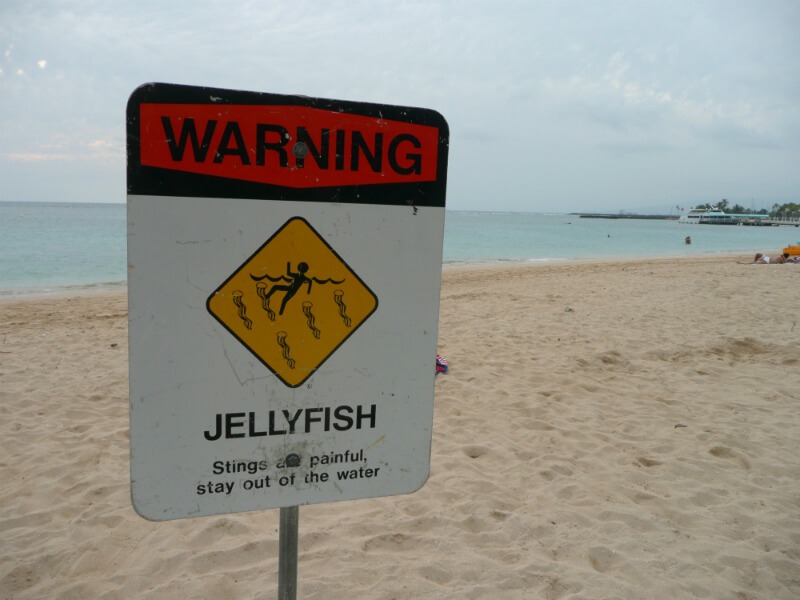 8. Prepare for the long flight
The islands of Hawaii are at least 6 hours away from the West Coast of the U.S. and up to 12 hours from the East Coast.
And for those traveling from Europe, for instance, a flight to Hawaii can last over 17 hours.
That's a LOT of hours so make sure you're prepared for the long flight…
Drink plenty of water, have a long-sleeved garment with you in case the plane's air conditioning is too strong and definitely bring something to do while onboard.
To help you minimise the effects of jet lag, be well rested before departure and avoid a busy schedule on the first day or two upon your arrival to Hawaii.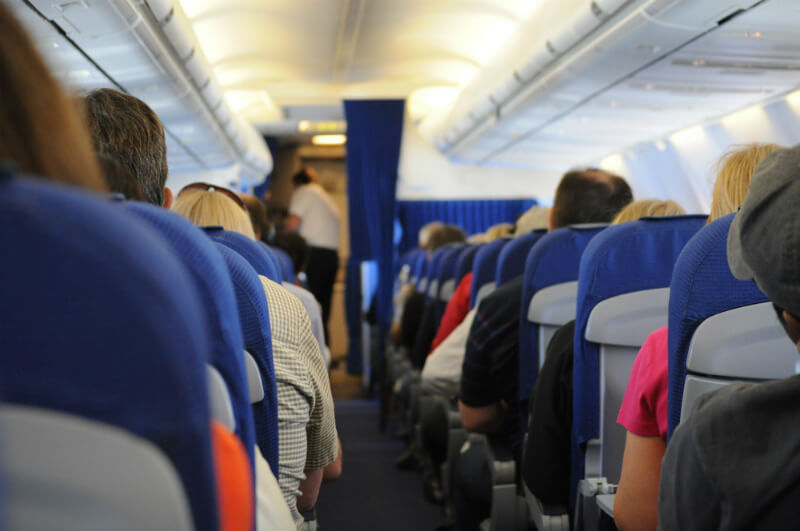 ---
Hawaii Travel Resources
---
Now it's over to you! Leave your answers below…
Are you planning your trip and still have some more questions? Ask away!
Have you already been to Hawaii? What are your tips for planning an incredible trip? Feel free to share them in the comment section!