Stefania Kioskli is a born and raised Greek Medicine student who currently lives in the capital city of Athens.
At a young age Stefania formed a passion for travel and now, at the age of 19, she has visited 14 countries, 30 cities and 8 islands.
Even though her love for travel has brought her to countries scattered around the world, she still can't help dreaming of exploring every corner of her own beautiful country.
You could say Stefania has prioritised traveling in Greece so far and because of this, she has many interesting tips and secrets up her sleeve.
So if you're currently planning your trip to Greece and looking for more inspiration and advice, today Stefania is going to share her top Greece travel tips for a unique experience…
Local Traveler Shares Secret Greece Travel Tips
Don't forget them: Pin these Greece travel tips to your travel board on Pinterest >>

Hi Stefania! Tell us a bit about yourself…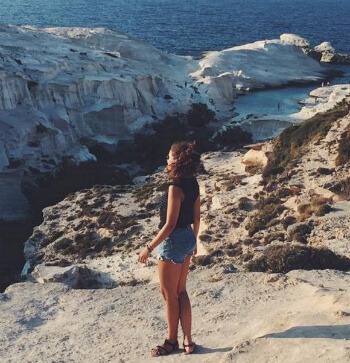 Hi!
Firstly, I would like to thank you for giving me the opportunity to share my travel experiences in Greece with you and let everyone know what a beautiful country it is!
My name is Stefania and I live in Athens, the capital of Greece.
Besides my passion for traveling, I'm obsessed with genetics and that is why I study Medicine.
I also run a travel blog, Wanderlust Vibes, because I love writing about the places I've visited.
When did you first travel in Greece and where did you go?
I was…. 2 months old on my first greek trip to Crete island and obviously don't remember a thing.
My first vivid memories of traveling in Greece are from a school trip to Kerkini Lake, where I discovered what natural beauty meant…
Hiking, kayaking and bird-watching were only a few of the activities that my school had organised in this wonderful biotope.
This place is proof that Greece is more than just the islands and the historic capital.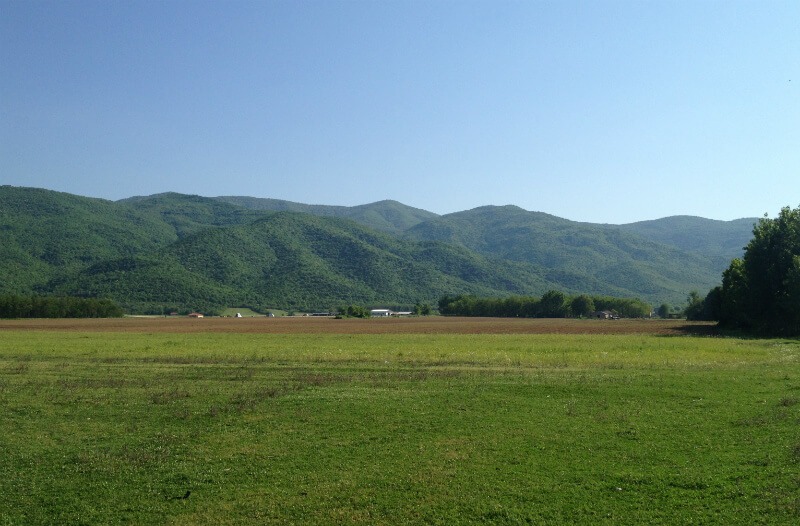 What was it that made you fall in love with Greece and has it inspired you to travel more in the country?
I'm trying to travel abroad as much as possible but I can't help exploring my country, especially in the summer because Greece is truly unique.
I love the fact that there are numerous authentic places that are not packed with tourists; yet they deserve to be world wide known, because of their beauty ( e.g. Soúnio).
The weather is also fantastic – I never worry about rain when traveling May-September.
And last but not least, the Greek cuisine – every city and village has a different local specialty that is so delicious, thanks to the pure ingredients.

Which Greek cities/islands are your favourite and why? Would you recommend these as travel destinations?
My two favourite places in Greece are Folégandros Island and Soúnio.
It's not surprising that most Greeks prefer alternative destinations than famous ones (like Santorini & Mykonos), because the former are more authentic and not packed with tourists.
If you stay in Athens and have no time to visit a Greek Island, then head to Soúnio: it feels like an island and is only a 40 minutes drive from Athens!
This place is full of secluded beaches and cliffs that resemble the Cycladic islands; plus you will have the chance to see the famous Temple of Poseidon.
Saron Hotel is suitable for budget travelers, whereas Grecotel Cape Soúnion offers luxury rooms with great view.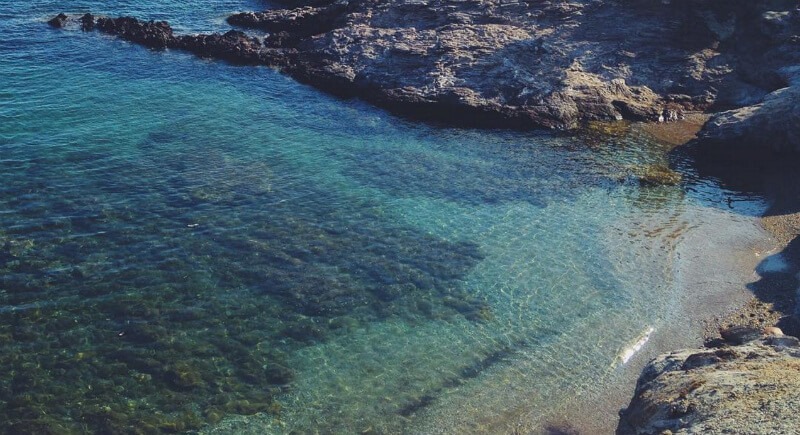 As fas as Folégandros is concerned, I recommend visiting if you love the traditional blue and white houses and beaches with crystal blue waters.
I prefer to stay in Chora (luxury travelers should book in Fata Morgana, budget travelers in Paraporti) rather than at the Port, due to the stunning views (200m high).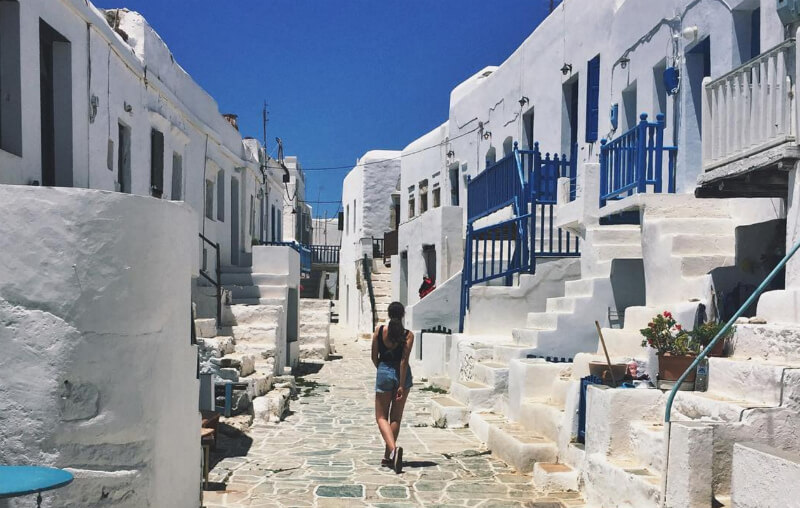 There are more pictures of these 2 beautiful places on my Instagram: @thewanderlust_vibes
Your absolute top things to do in Greece?
For the ultimate holiday in Greece, I suggest exploring the historic centre of Athens for 2 days and then catching a ferry for a Greek Island trip.
4 days is the perfect holiday duration for almost every greek island.
When in Greece, definitely try the Greek Salad, aka. Choriatiki, and do not forget to eat in one of the numerous fish taverns located right next to the sea.
Camping is also famous in Greece, especially on the islands of Evoia, Samothraki, Amorgos and Antiparos.
Free-campers are gathered mostly in Anafi and Samothraki (though keep in mind that free camping is actually prohibited in Greece).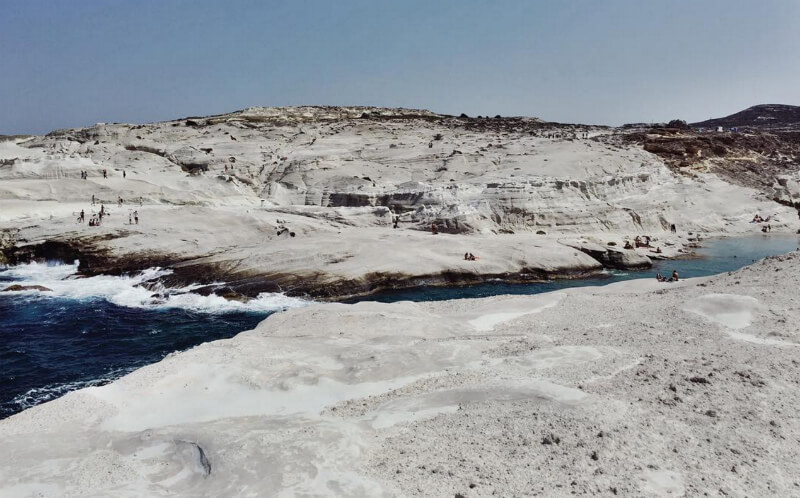 What challenges have you faced in Greece and how did you overcome them? Should people planning to visit Greece be aware of these challenges?
Let me be honest, Greece is a european country but the mentality is not that European.
Greece belongs to the GMT zone, which stands for "Greece Maybe Time".
People are late, most buses in Athens and ferries don't usually come on time and nobody seems to be complaining about it.
For that reason, I recommend allowing 4-5 hours from the moment the ship is scheduled to arrive in any port until you catch your flight.
Fortunately, the only bus that is on time is X95 – the one that connects Athens city centre with the airport.
Another problem with transportation in Athens is that there are no ticket machines, neither inside the bus nor at the bus stations. Bus drivers also don't sell tickets.
You will need to purchase tickets in advance, either from a Metro station or – if you are lucky – from a mini market.
Moreover, buses are not tourist-friendly due to the lack of a maps inside the buses and at the stations.
I, myself, still get lost when using buses, so I recommend choosing Metro over buses for your transportation.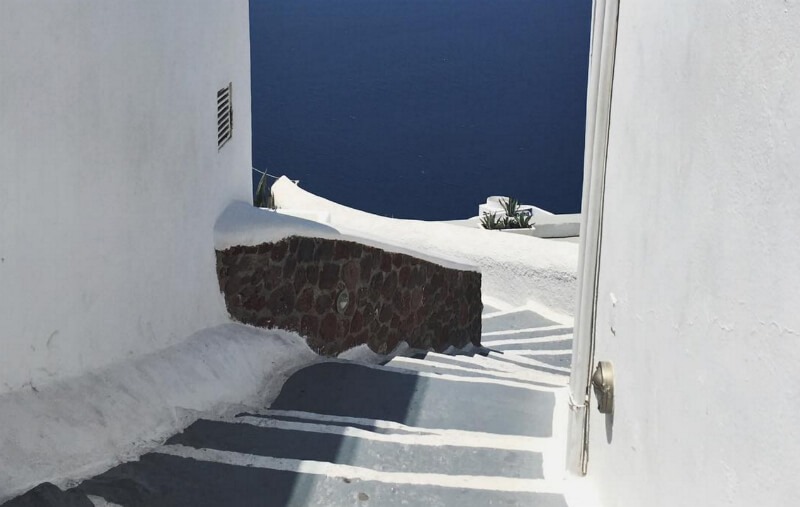 In your opinion, what is the best way to travel in Greece and why?
You can definitely visit without guided tour: Greece is mostly a country to chill and relax in beautiful spots and an impromptu plan is more than enough, especially in the islands.
If you don't intend to visit just one island, stay away from high-speed ferries, they are much more expensive than ferries that take a little longer and have tickets as low as €10.
Rented cars are not necessary in Greece, except for big islands (e.g. Lesvos, Corfu, Crete, Ithaka) and upcountry, which are suggested for roadtrips.
Don't hesitate to hitch a ride on small islands like Anafi, Samothraki, Amorgos, Ikaria and Paxoi, since their public transport is almost non-existent and hitchhiking is popular in these kind of places.
In general, the amount of money a budget traveler would spend in a basic European city will be enough for a mid range vacation in Greece.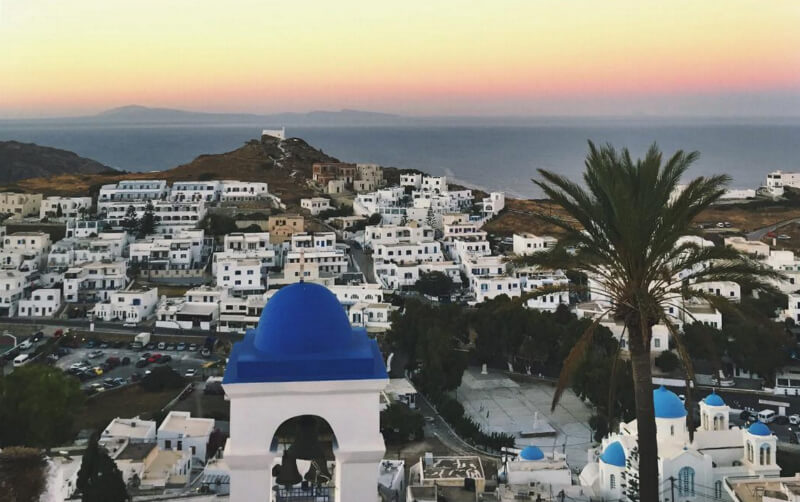 Based on this, what is the approximate cost of traveling in Greece (accommodation, food, transport, entertainment)?
Estimate spending around €60 (incl. accommodation ) per day for a mid-range traveler.
A basic two-bedroom room costs around €50 – €60 and you will spend no more than €20 on food, since most mains don't exceed €9.
That leaves you with €15, which you can divide between transport (€3), a beer (€4), a coffee (€3) and the rest can be used for a museum entrance.
Budget travelers won't need to spend any more than €40 a day (incl. accommodation).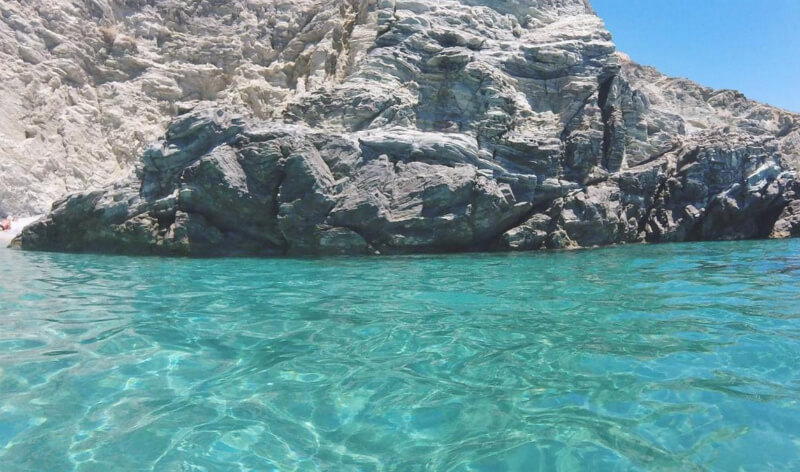 Your top go-to resources for booking flights, accommodation and tours in Greece?
Aegean Airlines offers lots of flight-connections between Athens and European cities, whereas RyanAir serves some of the Greek Islands (Santorini, Mykonos, Rhodes, Kos, Corfu, Crete) with flights from Athens and Europe.
Check Skyscanner for the best flight deals.
For ferries, check out Viva.
If you are looking for a place to stay in Athens, Booking.com and Hostelworld will get the job done.
If you enter your dates on the link below, Hotels Combined will scan all the top booking sites (Booking.com, Hotels.com, Expedia, etc) for the cheapest prices possible:
–> Click here to search the best deals on Greece hotels
Tip: If you are traveling to the Greek Islands (excluding Santorini, Mykonos and Rhodes) or non-urban areas, be sure to google "'Place name' διαμονή'' and then translate the page, because the best deals are hidden in the 2nd or 3rd page of Greek Google.
Only a few hotels in these areas are registered on sites such as Booking.com.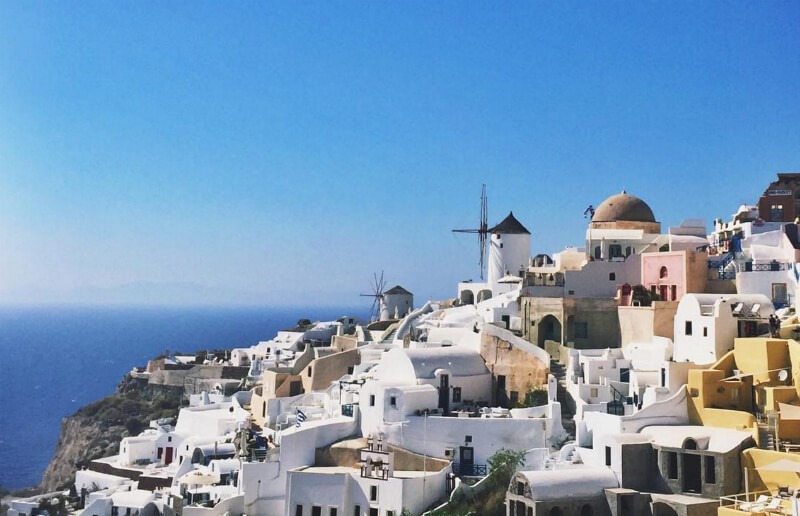 Can you share with us three important Greece travel tips to know before visiting?
1 – The best time to visit Greece is June. The temperature is perfect, there is almost no chance of rain and the places are not packed with tourists (except for Santorini which is a popular destination all year long).
2 – If you want to cross "Visit Greek Islands'' off your wishlist, I recommend including also a not so famous island such as: Folégandros, Amorgos, Samothraki, Paxoi for the ultimate greek experience. Trust me, these little diamonds will exceed your expectations.
3 – Travel guides usually ask for a 10% tip but people almost always tip €1-3 euros.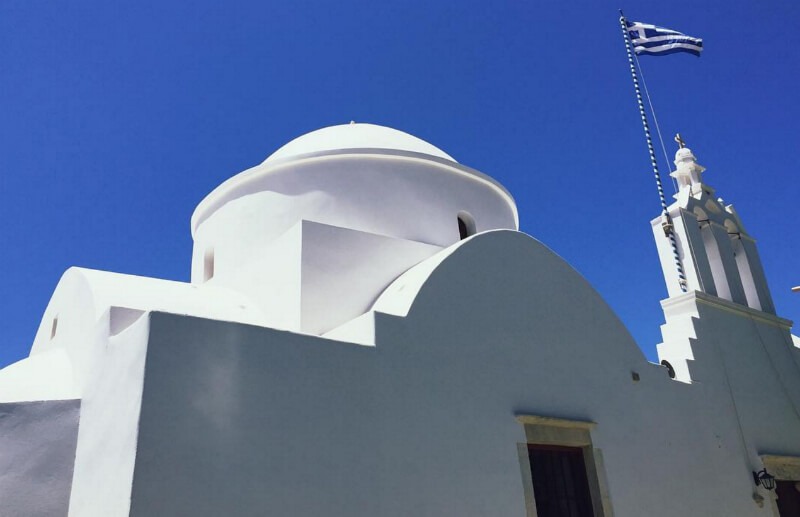 And finally, do you have any last words to inspire everyone reading this to travel to Greece?
When vacationing in Greece, there is something for everybody…
Ancient history lovers will fall in love with Athens, those who seek to relax and soak up the sun will have the time of their lives in all of the Greek Islands and the party animals will not stop dancing in Ios and Mykonos.
North Greece is suitable for untouched nature and thus, is recommended strongly for hikers and nature lovers.
Apart from the beautiful locations, I recommend visiting Greece in order to meet Greek people, who are outgoing, fun to be with and hospitable, like most Mediterranean people.
Have fun in Greece!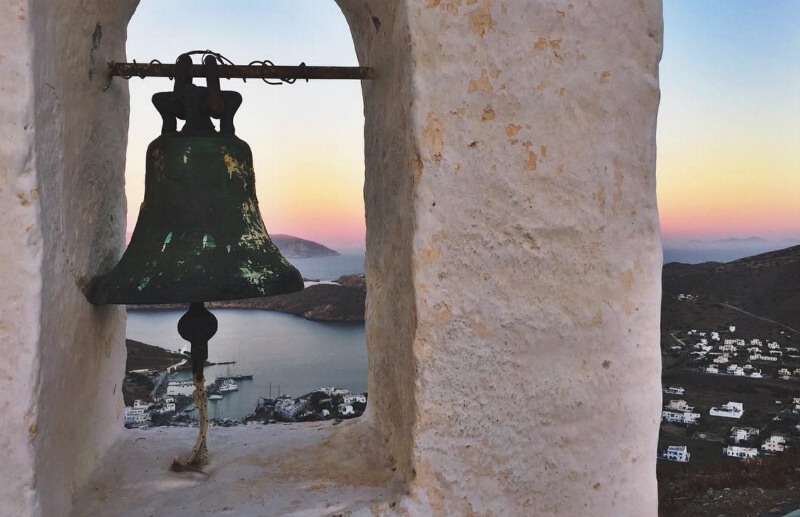 Stefania, thank you for sharing your insightful Greece travel tips!
To get tons more Greece travel inspiration, remember to follow Stefania on her Instagram and check out her blog, Wanderlust Vibes.
---
Greece Travel Resources
Greece Accommodation:
Ready to visit Greece after all of these amazing Greece travel tips? Get prepared and book your accommodation now while it's fresh in your mind.
For all your accommodation options, click the link that suits your travel style, enter your dates and booking preferences and wallah! All the best accommodation to ensure your Greece trip is the best…
Greece Flights:
If you are flying to Greece it is beneficial to use a flight compare site to find the cheapest flights. We recommend and use Skyscanner and Cheapflights.com.
Click here to compare and book cheap flights to Greece
---
Now it's over to you reading this! Leave your answers in the comments section below…
Are you currently planning your trip and looking for more Greece travel tips? Leave your questions below and we'll help you out!
Have you already been before and know some more helpful Greece travel tips we could add? Let us know!