Florence is a 27-year-old expat who lives in Paris, France where she currently works in a challenging role as a translator.
Born and bred in Prague, Czech Republic, Florence loves to travel all over the world whenever she gets the chance.
In 2011 Florence visited the big island of Hawaii and came back with some helpful knowledge along with a memorable album of beautiful photos.
In this interview Florence is here to share her top Hawaii travel tips (focusing on the big island).
Interview: Traveler Shares Helpful Hawaii Travel Tips For Your Big Island Trip
Love this? Pin these Hawaii travel tips to your travel board on Pinterest >>

Hi Florence! Tell us a bit about yourself…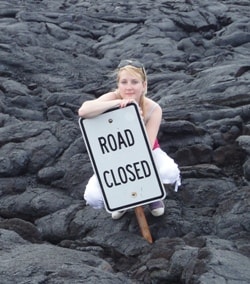 I live in France, in Paris, and I was born in Prague (Czech Republic). I have family there and I travel there at least once a year.
I was always passionate about languages and travels.
I actually am a translator and I work in a translation company. Doing that for a living is quite challenging and it enables me to travel whenever I have some spare time.
I've seen a lot of Europe thanks to my parents. I have to say Europe is already a magnificent destination with its architecture wonders and discoveries and I am very proud to travel there.
I am 27 and I have already seen quite a lot throughout the world.
I consider myself very lucky but I also think we must give ourselves the chance to accomplish what we truly love to do.
When did you first visit Hawaii and where did you go?
I went to the Big Island of Hawaii in 2011. We had a car so we almost visited the whole Island: Hilo, Puna, Waimea, etc.
What was it that made you fall in love with Hawaii and did it inspire you to return?
The diversity, greenery and originality of the landscape made me fall in love with the place.
There is a volcano park where you can literally walk on craters and see dry lava; there is the biggest mountain in the world where you can see snow; and there are many amazing beaches…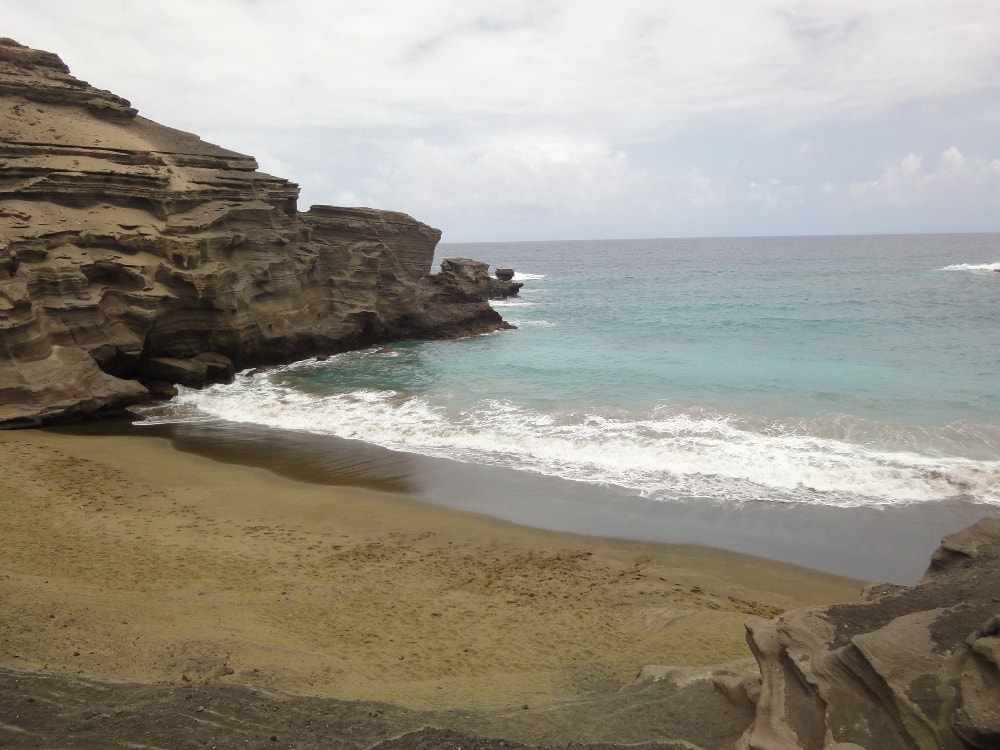 Your absolute top things to do on the Big Island of Hawaii?
Swimming with manta rays at night
Helicopter ride above the island
Walking into the volcano craters
Climbing Mauna Kea mountain to see the sunset and observe the stars at one of the most important observatory in the world
Parachute jump!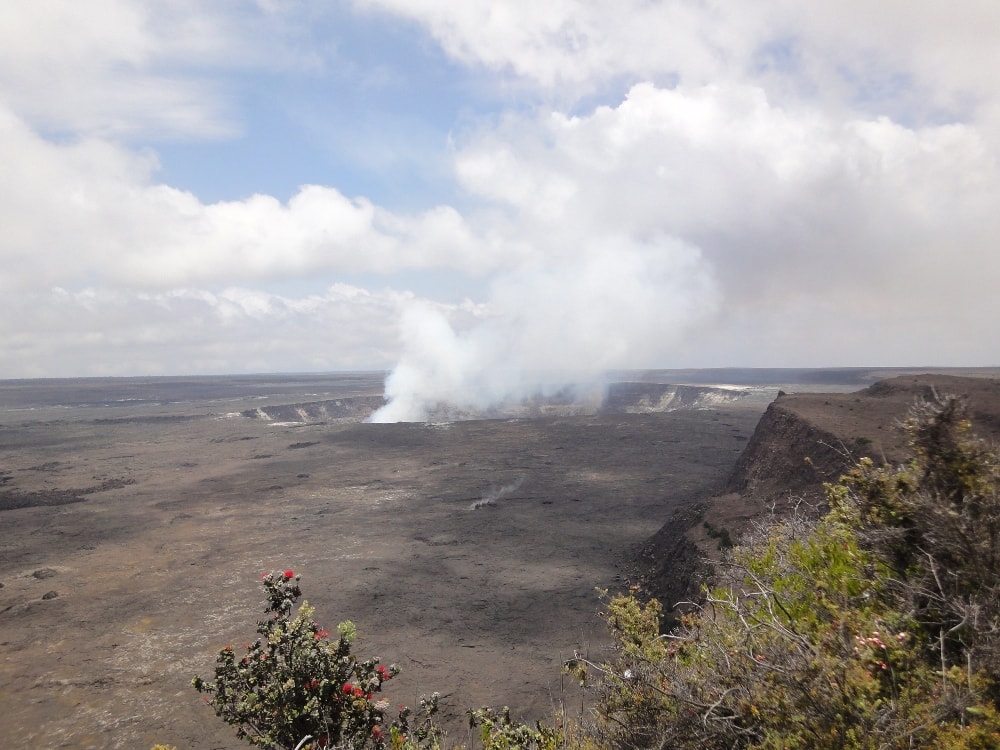 What challenges did you face in Hawaii and how did you overcome them?
People should probably rent a car like we did, otherwise, it won't be possible to do everything and travel everywhere. People living there use their car most of the time.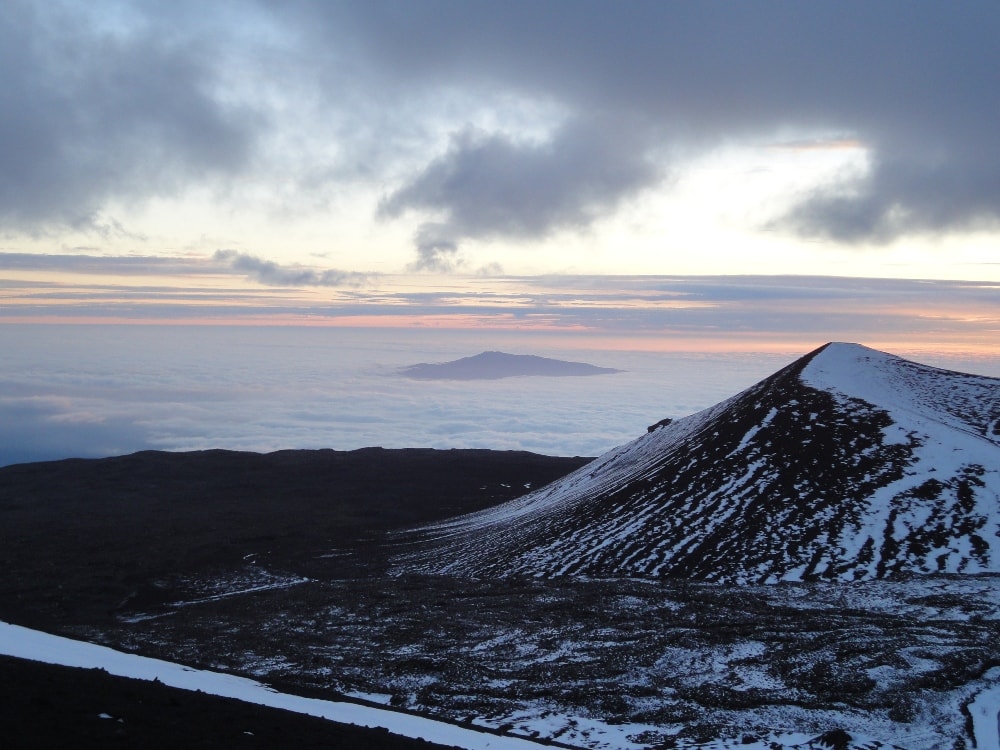 In your opinion, what is the best way to travel on the Big Island of Hawaii and why?
I think the best way is to travel on your own, with a car. It's easy to move there.
There are also tours that are organized, for example, if you wish to visit the volcano park at night with a guide.
Prepare some budget indeed, the food, car rental and visits here are quite expensive.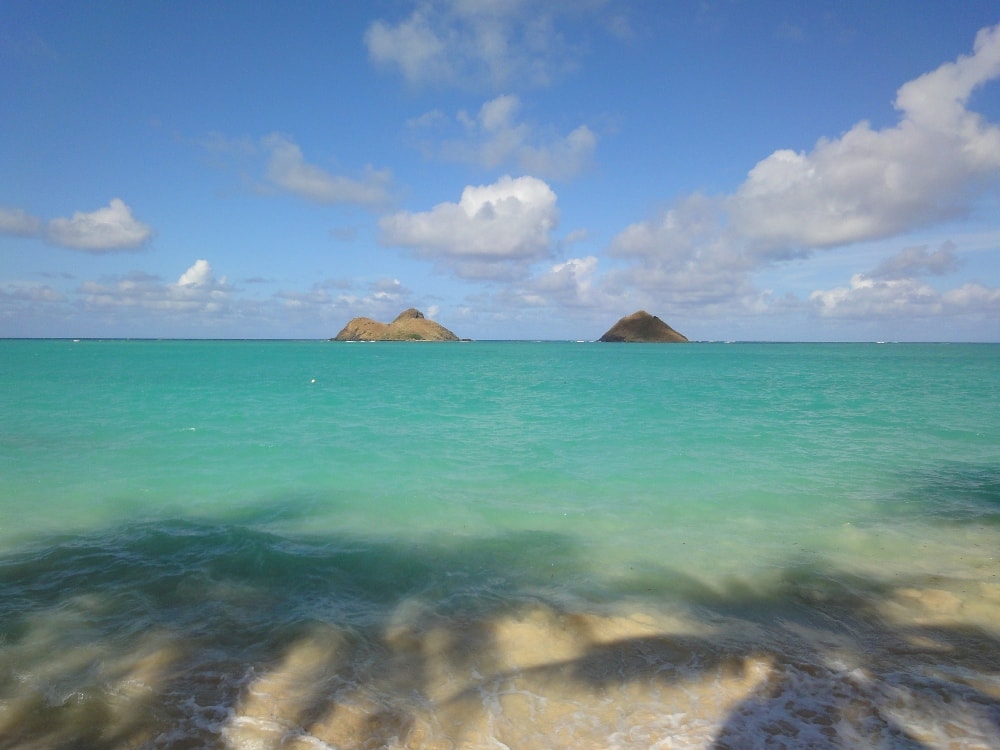 Based on this, what is the approximate cost of traveling in Hawaii (Big Island)?
I don't remember precisely but prepare quite a comfortable budget.
Flight tickets are expensive to Hawaii as to get to the Big Island, there is one extra flight.
Every activity here is expensive and in order to enjoy all of it, you do have to spend.
Accommodation, gas and food also have to be taken into account.
For more information on the cost of traveling on the big island of Hawaii, click here.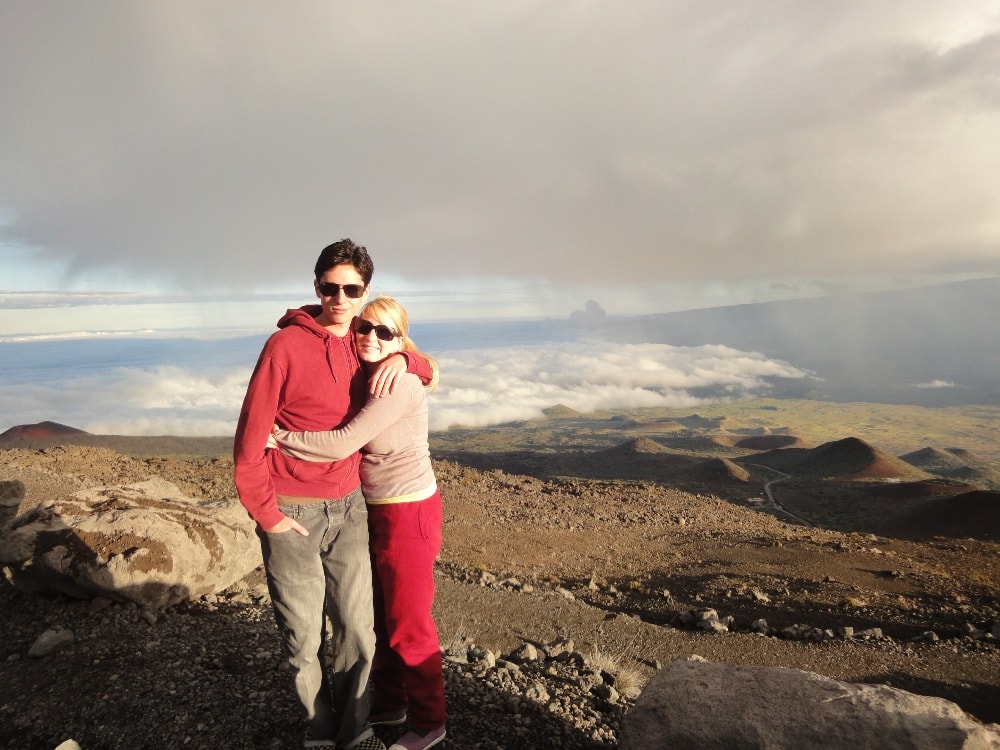 Can you share three important Big Island Hawaii travel tips to know before visiting?
Try to organize your trip when there is floating lava on the volcano; I didn't have the chance to see it but it must be wonderful. There are very few spots in the world where you can do that. You can also make a helicopter ride and see everything from above!
Think about bringing warm clothes if you wish to climb the Mauna Kea (you can ride almost to the top of it), it is very cold and windy.
Don't miss the green sand beach, one of the three green sand beaches in the world. It's unbelievable.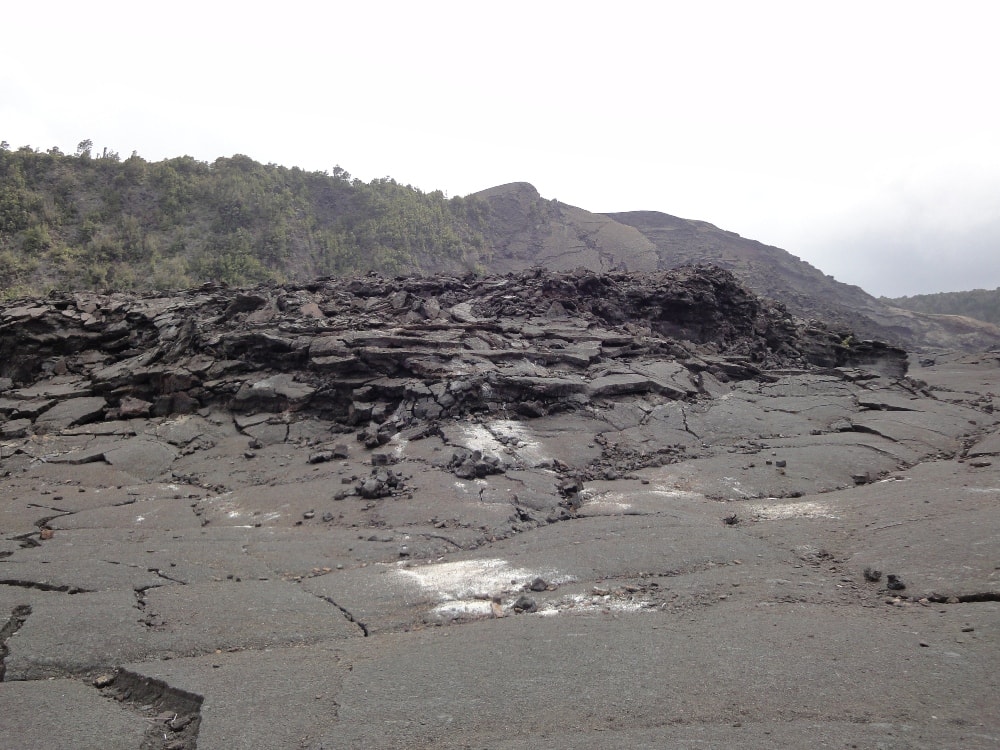 And finally, do you have any last words to inspire everyone reading this to travel to the Big Island of Hawaii?
I recommend everyone to travel to the Big Island; it was an amazing trip.
Hawaii is already a fantastic destination with its climate, beaches and lifestyle. The Big Island is the cherry on the cake.
I have never seen so many different landscapes in such a small place.
I spent the best week of my travel life there. I wish I could go back with my family to show them how wonderful it was!
For the first time, I jumped from a parachute over a green landscape and over beautiful beaches…
I also had the chance to see Saturn through a telescope at the Mauna Kea Observatory, a memory I will never forget.
Swimming with manta rays was also incredible.
It's a once in a lifetime trip!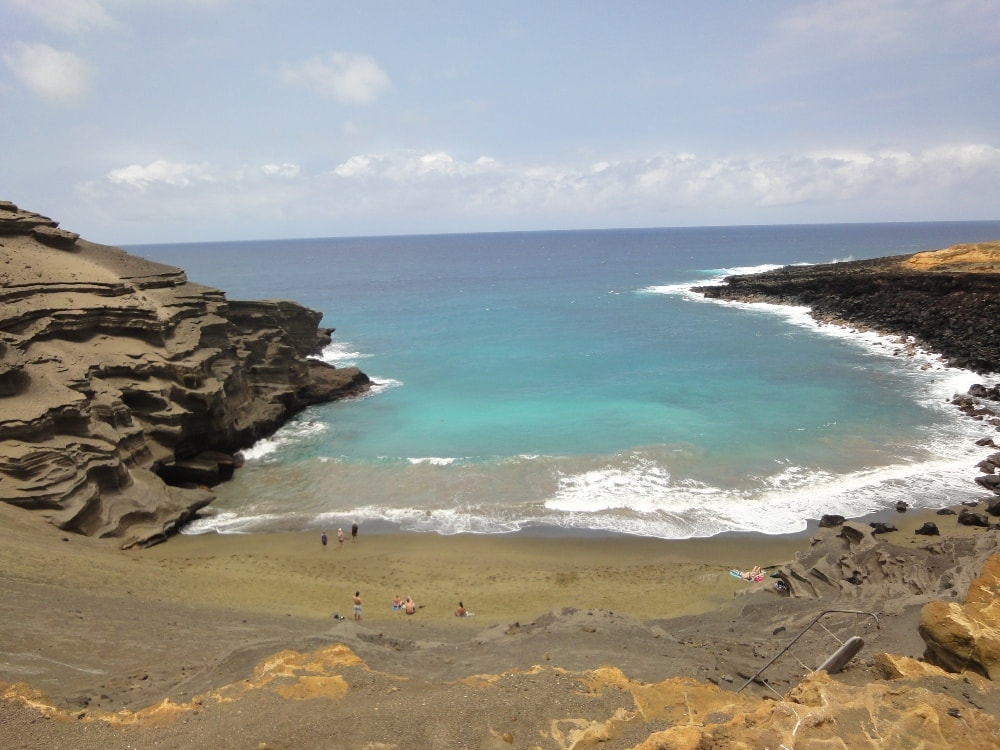 Florence, thank you so much for sharing your Hawaii travel tips!
To learn about Florence's next adventures throughout Europe and around the world, remember to follow her on Instagram: @floow23travels.
---
Big Island Hawaii Travel Resources
Hawaii Accommodation:
To start looking at your accommodation options in Hawaii, choose Hostelworld for budget, HotelsCombined.com for comfort or Airbnb for local (and get $25 off).
Want stylish accommodation you can afford? Enter your dates and Hotels Combined will scan all the top booking sites (Booking.com, Hotels.com, Expedia, etc) for the cheapest prices possible:
Hawaii Flights:
If you are flying to Hawaii, it is beneficial to use a flight compare site to find the cheapest flights. We recommend and use Cheapflights.com.
–> Click here to compare and book cheap flights to Hawaii
---
Now it's over to you reading this! Leave your answers in the comments section below…
Are you planning a trip to the Big Island and looking for more Hawaii travel tips? Leave your questions below, and we'll do our best to help you out!
Have some more Hawaii travel tips to add to the discussion? Let us know!