Beyond the historical sites, great beaches, delicious food, and the sea, Greece is also one of the best places for sailing and enjoying a holiday. Greece has a vast coastline and countless islands, bays, and coves. Thousands of boats and yachts will cruise the Aegean in Greece from May onwards. They are offering holidays with an unprecedented sense of freedom and a connection to nature.
For novices and seasoned sailors alike, the Greek archipelago is a particularly attractive playground with countless hidden coves. A chartered yacht can also serve as a floating base for many other summer activities, such as fishing, diving, and windsurfing.
If you're getting tired of the sea and want to get your feet back on dry land, all you need to do is steer your boat towards the nearest bay or harbor. Here is some of the most important information you need to know about sailing in Greece.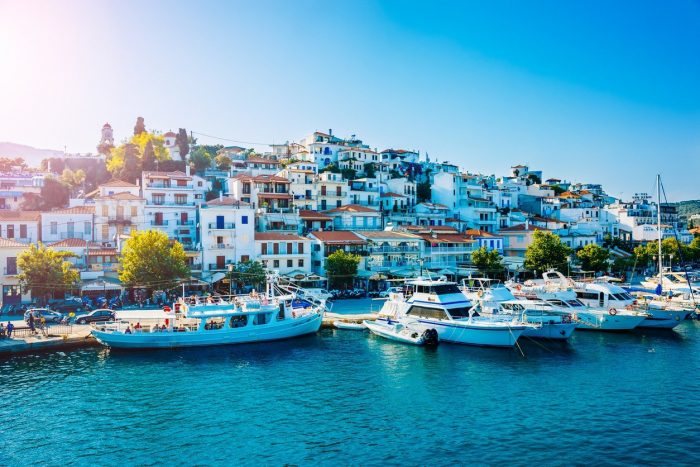 Costing
Costs vary depending on the boat type, its size, and the season. Similar to hotels, seasons are split into periods of a low, medium, and high demand. As a guide, renting a 36-38 ft. sailboat, completely fitted with 3 cabins and 2 bathrooms, would cost 2,000 euros a week during high season.
The tourist season extends from late July to early September. That means that each passenger will pay about 60 euros a day, roughly equivalent to the average hotel room price on a famous Greek island. That price does not include fuel costs (which, depending on the trip, can exceed 150-200 euros per week) or harbor fees.
Best Places for Sailing in Greece
Crete
Among the best places for sailing in Greece is Crete. Crete is the biggest of the Greek islands along the shores of Africa. It is an excellent choice for a sailing destination and still has plenty to see and do. Relax onboard and be mesmerized by the stunning and vivid colors of the water.
Dock in hidden coves and hidden beaches. Visit many ancient Minoan sites, snow-capped mountains, green valleys, and beautiful beaches onshore. You can also dine by the water in delicious restaurants and create lifetime memories.
Thassos
Thassos' stunning and peaceful island is ideal for a full-day sailing adventure. Find dolphins along the southern coast near the small island of Panagia, a protected marine ecosystem part of the 2000 Natura network, or admire the impressive rock formations and the sea near Giola farther east. At Archodissa, a small tavern serving delicious food, drop by Aliki for a swim break, and mingle with the locals.
Milos
Milos is certainly worth a visit as you pilgrim along the Cyclades. It is definitely the ideal sailing destination with stunning scenery and dramatic coves. Make sure to visit Kleftiko on the south coast. The beaches are only accessible by boat. In addition, Adamas harbor is perfectly positioned, sheltered from strong winds and bad weather.
Why You Need to Visit Greece
Whether you're looking for some relaxation or an adrenaline rush, Greece is your place. Experienced sailors may enjoy the strong winds in the Aegean Sea.
You may also enjoy the Cyclades or the Dodecanese Islands, while others might choose the Saronic Gulf's mild winds and safer bays, the Sporades, or the Ionian Sea. In other words, sailing in Greece provides all the fun a sailor might be looking for during summer vacations.
Conclusion
Each island can offer attractions that can be paired with a sailing trip, such as visiting ancient monuments, learning about local culture that differs in each area, experiencing Greek islands' wild nightlife, or indulging in traditional cuisine. Now you know why Greece is one of the best places for sailing. For more traveling tips in Greece, click here.