Any traveler would attest to the fact that between food, going to attractions, and gas travel does not come cheap. This means that finding ways to cut down on costs might go a long way in ensuring you have fun without worrying about bills. Though many people may think free campsites are too hard to find, it is a sure way of saving that extra dollar on expensive accommodation.
If it's your first time in a particular place, it might be quite hard to find free campsites. However, don't worry, we have you covered. Most importantly, you will need to make sure that you are allowed to stay in the spot you choose and that you are not trespassing on someone's land.
Without further ado, here are some of the tips that will help you find some free campsites on the road. Using these tips will help you save some cash. Also, always keep an eye on signposts, as they will often show where various campsites are located.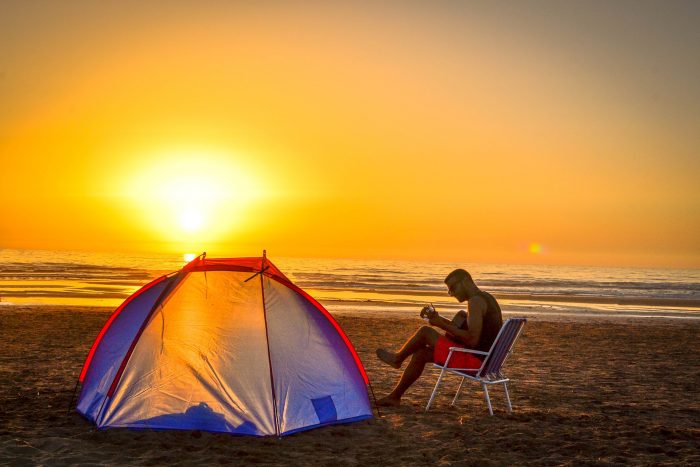 Google
You know how they say that you should make Google your best friend? Yes, this right here is what they mean. If you ever get stuck, ask Google. You will be surprised how much information about free campsites you will find online. As a pro tip, always look for reviews that are recent, these show you which land is still available for free.
Make Use Of Travel Apps
There are so many travel apps that you can make use of. If you plan to travel, be sure to download one, just in case. Be sure to download apps such as AllTrails or Outbound. In most cases, they provide up-to-date information. These sites provide details about campsites and activities in the area. 
Ask Around
If you find a park ranger, ask them. These folks are probably the friendliest individuals you will ever find. In addition to knowing some of these free campsites, they can also direct you where you can find dispersed camping. Furthermore, if you are alone, its best to let people know, just in case you get lost.
Always Be Open-Minded
If you are lucky enough to find a free campsite, it's essential to be open-minded and be prepared for adversity upon arrival. Arrive during the day, so you can find a good space. Also, if you plan to cook, be sure to carry a stove, some food, and your firewood.
Also, don't be surprised if you can't find clean restrooms. Along those lines, be prepared to go days without a proper shower. These hindrances are all part of the experiences and should be considered with an open mind. 
Make Use Of Parking Lots
It might be scary at first, but with the time you get the hang of it. Plus, it's one of the best places to camp. However, check with the manager first before you stay for the night, as it is not allowed in all areas. If you see other people camping there, be friendly.
Eating While Camping
If you are going to camp on a budget, you should cook your own meals. It can be something simple you can add to hot water or even steam, such as pasta, oatmeal, soup and so on. Always have lots of water with you, it doesn't make sense to buy water for cooking. You can save that money for other essentials instead.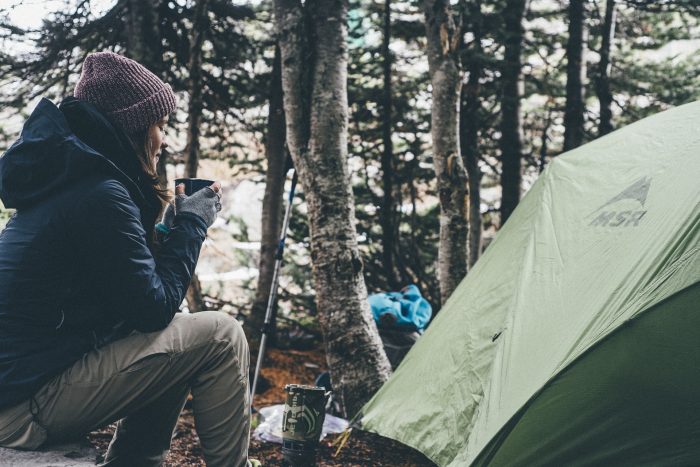 Bottom Line
When on the road, you need to find many ways to save your money. This money can be used on other things or to purchase some souvenirs. Apart from fuel, accommodation is another thing that takes a lot of money. As such, finding ways to cut down the costs by opting for free campsites can go a long way. Hopefully, you find these tips helpful and always remember to have fun, that is why you are there!