Egypt is a nation that connects northeast Africa to the Middle East. This country's rich history dates back from the pharaohs' period. Millennia-old monuments can be found along the fertile Nile River Valley, including Giza's colossal pyramids and Great Sphinx. You will also find Luxor's hieroglyphic Karnak Temple and Kings Tomb Valley. Cairo, the capital, is home to Ottoman landmarks such as the Muhammad Ali Mosque and the Egyptian Museum.
Often known as the Nile's gift, a trip to Egypt will take you across spectacular sweeping deserts. Egypt has the world's most famous structures. However, the country is particularly renowned for targeted tourist scams, and many consider these a problem.
Traveling to Egypt? Here are some of the most notable scams you need to avoid. Continue to read this article to learn how to avoid these scams.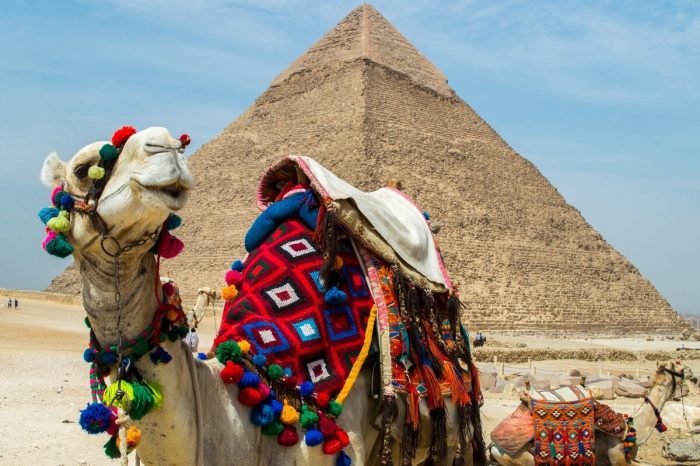 Scam 1: Roadside Traps
Scammers are searching for you everywhere. They are not just in popular tourist places; you will also find them in bus stations, metro stations, and various cities. These cities include Cairo and Luxor. Wherever people approach you with a friendly smile, be wary. That doesn't mean they're all scammers, but most of them are. These people work mainly for tour companies and are making attempts to get you to buy their service.
How To Avoid This
It is safe not to engage with them or even to make eye contact. In generally, it is best to just evade these people. Remember, they are everywhere, from every corner of the city, keeping an eye on you. Don't open yourself up to being approached by these people.
Scam 2: Giza Scams
The Giza pyramid complex the scam artists' mecca. When you hire a private car to go there, the driver starts a tale just before they arrive. The story may be that the car in front of the gate won't be allowed. The parking area is a mere two km away. It is only permitted for horses, camels, and animal-carts. You can walk the initial distance but note that the complex of the pyramid is extensive after that.
How To Avoid This
The best way to prevent this is not to hire a private car. Find a guided tour that will take you all through the pyramids.
Scam 3: Fake Tourist Guides
Fake tourist guides claiming to be 'licensed guides' appear at popular tourist sites with fake identification hanging from their necks. However, these fake guides will often provide false information. Plus, the undermine the business of dedicated licensed tourists.
How To Avoid This
Before going to Egypt, make sure that you coordinate with a local tourist agency. However, if you didn't have this chance, you need to be extra careful. Spotting a fake tourist guide can be tricky. Before going with them, make sure to search for their agency. Ask them questions about their company and see if they can answer.
If you start noticing something odd, a firm "no" and a smile is more than enough to drive them away. But if you start being indecisive or ignore them without saying something, they will become pushy.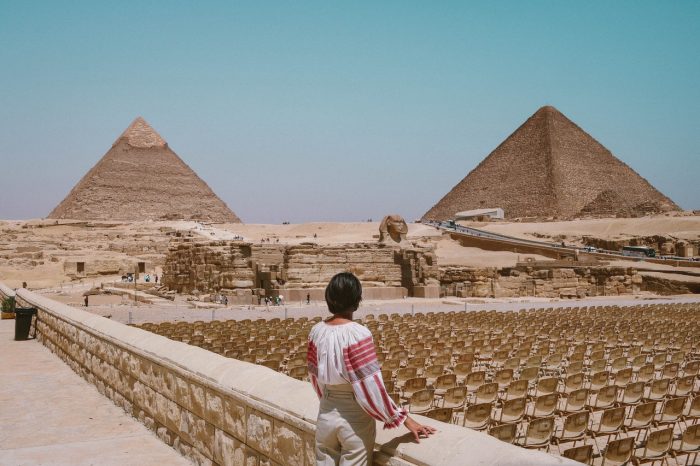 Conclusion
A common scam in Egypt is that the locals who speak little to no English are the most sincere and helpful people. In contrast, the others who speak perfect English and, at first, seem useful will probably scam you. If you want to know more tips for your next trip to Egypt, click here.