Most tourists usually share and donate to the needy and the less privileged in other countries; however, sometimes they are caught on a crossroads. They are torn between giving food, money, or other supplies. There have also been cases where donations don't reach their recipients; where does that leave donators? What is the best way to donate? 
The truth of the matter is, there is no right or wrong answer here. There are so many ways you can give to the communities around you. The key is to follow your instincts and do what you feel is right for you.
However, if it's your first time giving, you might have to read this first and consider what other givers have to say. This article will discuss ideas and tips that may help you donate effectively during your next trip. With these suggestions, you will be able to enjoy your next trip and give back to the communities around you.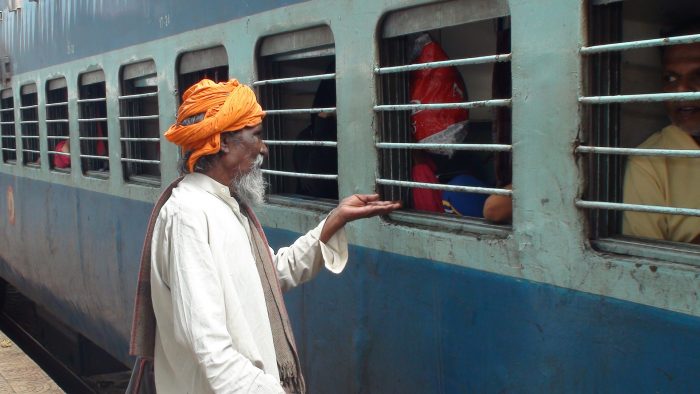 Giving Money
In most cases, you will find travelers donating money to the poor, especially in poorer countries. Have you ever been on vacation, and you are approached by young boys and girls begging for handouts? If it even wise to keep giving them money? Because you are probably not the first person they are asking. After you, they will go to the next tourist, then the next, and the cycle goes on. 
Most individuals believe that this habit encourages street begging. Whereas the act of giving is not bad, it's not healthy to give directly to a begging child. By giving money to kids on the streets will most probably keep them there-looking for more handouts. Once these kids get used to money, it is hard for them to stay in school and they instead stay on the streets. So if you want to give money, it may be best to give to an organization that can help these kids, rather than giving to the kids directly. 
Carrying Donations
There is also the idea of bringing donations with you when making a trip to developing countries. It's in human nature to want to help, especially the needy, and this is one of the best ways to give back to the community. However, there is a question of what exactly should be donated. There are a variety of supplies that developing countries are in need of. 
It can be very challenging to zero down to a specific item that you think can help society. These items can range from soaps, toothbrushes, footwear, eyewear, etc. You could reach out to a contact in the area in which you will be traveling to ask for insights about the needs of the community. 
Offering Your Time
You might be considering a trip to a developing country and probably have the urge to help and maybe offer your time. This can be through helping serve food, teaching skills, or babysitting for a few hours. This is a good way to donate, but it's always advisable to first do research and find out what is most needed in such places.
It's not a good idea to volunteer in an unsafe environment for health reasons. For instance, after a country has been hit by an earthquake, it may still not be a safe place as structures continue to crumble. However, these people might need necessary supplies such as clothing, toiletries, food, and so on. You can ask the community around you and find out what their greatest needs are at the moment. Note that buying supplies is much more economical than giving them money, and this helps both parties. 
Sending Donations To The Less Privileged
You might like the idea of helping but are unable to travel, what do you do in this case? This decision is difficult since you often cannot be sure if your donations will reach their recipients or they will be channeled to other places. Whereas everyone may advise you to donate supplies, this might not be practical-considering the shipping costs. Imagine if you want to give mattresses, computers, or utensils, the shipping costs might be more expensive than the items themselves. 
This also applies to people who want to donate in monetary terms, be very careful when doing so. For instance, ensure your money is getting to the right recipients. You might have to do a little research and find out who to send the money to and even do a follow up to confirm whether the money reached the intended people. 
Depending on the circumstances at hand, sending money might be the best option out, but you need to do it with caution. A case in point is circumstances that need urgent help, its better sending money than supplies. Furthermore, should you consider sending money, do your due diligence, and ensure you are sending it to a registered organization. Avoid sending money to individuals, and if the organization doesn't have a registered number where you can track them, don't bother sending anything.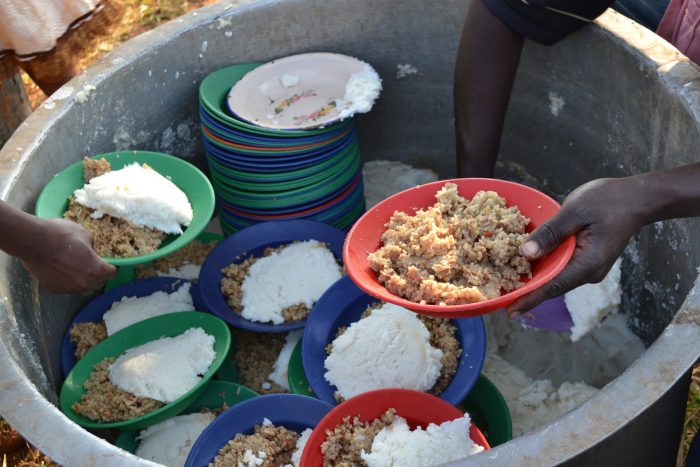 There also should be a high level of transparency. If an organization can send you details and updates of what your donations accomplished, that is better. Before you donate, consider some of the following guidelines. 
Find out precisely what is needed

Give money only when you are sure there is reliable oversight

Ask for verification that your donations went where they were intended to go
Choosing A Particular Donation
There is no wrong or right answer here. If you feel compelled to give, first do your due diligence and don't ignore your instincts. They are typically always right. There is no supreme way to donate, whether its money, supplies, time or even food, what matters is the intention and whether it helps the recipients. 
Determining what to give ultimately lies on you, the giver. This decision should come after thorough research and developing an understanding of the situation and the needs. Ultimately, just give what you can. 
Bottom Line
Your desire to give is commendable; not everyone has a heart that cares for the less privileged. However, do not just donate for the sake of it. First, do your research and ensure the transparency of the person or organization receiving your donations. Overall, this world needs people like you-with kind hearts and spirits.