While some airports will make you curse over delayed flights, there are other airports that'll actually make you feel excited for such an unexpected situation.
Why you ask? Because there are airports that offer such amazing entertainment that it'll almost feel as though you're on a day-out or a break from everything.
These airports will kill your boredom and change your view about them altogether. So to cut to the chase, here are 8 of the world's best airports that go beyond free Wi-Fi and luggage carts...
5 Of The World's Most Entertaining Airports Every Passenger Should Experience
1. Schiphol Airport - Amsterdam, Netherlands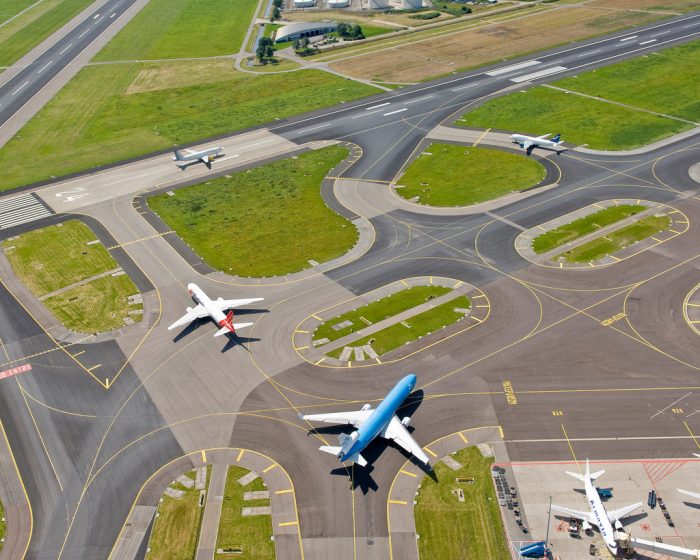 Schipol Airport, or Amsterdam Airport Schiphol is the main international airport of the Netherlands. It is also Europe's third busiest airport in terms of passenger volume. But despite being crowded, the airport is also one of the best and most entertaining airports in the world.
One amenity that is truly entertaining is Holland Boulevard. On the boulevard, you'll see the annex of Rijksmuseum that features the country's different work of arts. The boulevard also holds many delights for the avid shopper with shops like Aviflora, Swatch and Rituals.
You can also enjoy a Dutch meal before you leave in their Tastes from the Lowlands and Dutch Bar & Kitchen. Kids entertainment is also available via Nemo which is Amsterdam's most famous science museum, filled with interactive activities related to science.
2. Changi International Airport – Singapore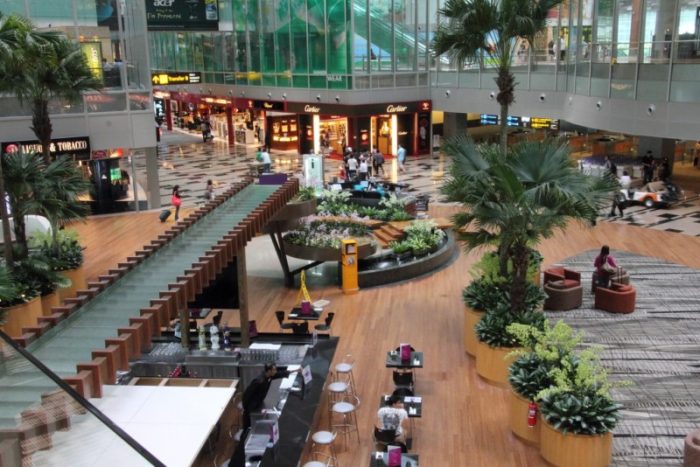 Changi Airport has been rated as the World's Best Airport by Skytrax for 6 consecutive years. It is also one of the largest transportation hubs in Southeast Asia and the major civilian airport of Singapore.
One reason why Changi Airport is one of the best airports in the world is because of the wide variety of entertainment options it offers to passengers. It has an aviation gallery that features interactive displays about 'on-the-ground' activities in the airport and aviation in general.
It also has an entertainment deck that is a one stop integrated multimedia center with a music area, MTV Booth, movie theater, and gaming consoles.
Art-loving passengers can even try woodblock rubbing inside the airport or spend some time stretching their legs with a walk through the Butterfly Garden or Rooftop Cactus Garden.
Kids can also have fun in the airport with their forest-themed indoor playground, Canopy. It has trampoline, bounce, and slides that will ensure they enjoy the waiting time.
3. Munich Airport - Munich, Germany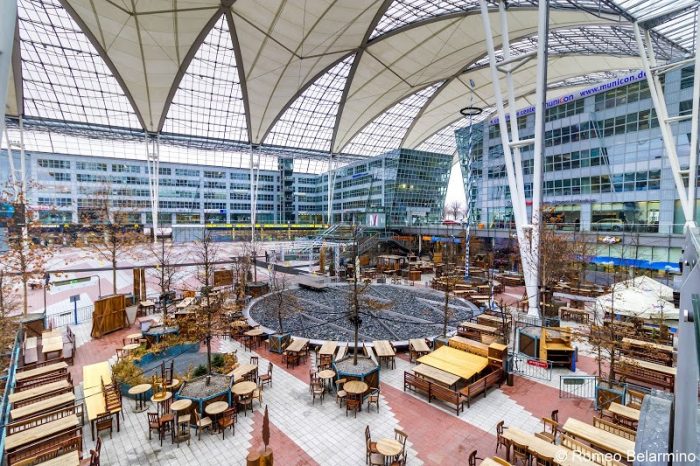 Munich Airport is the second-busiest airport in Germany in terms of passenger traffic and the seventh-busiest airport in Europe.
It is one of the most entertaining airports in the world because it is the only airport in Germany where you can swing a putter on a mini golf course. It also offers airport tours that show a behind-the-scenes look at an airport, just like Changi Airport.
One unique service the airport offers is its finance services where you can consult lawyers and auditors. The airport also has a casino for adults and a kinder terminal designed for children to show them how airport works.
4. Incheon International Airport - Incheon, South Korea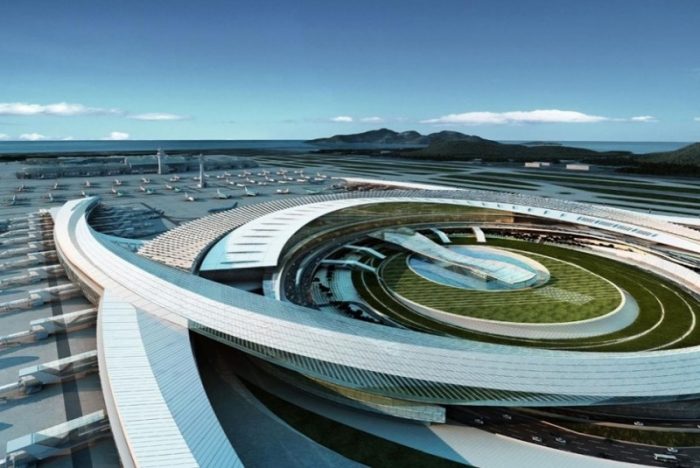 Incheon International Airport is the largest airport in South Korea. It was also recognized as the best airport by the Airports Council International. It's no wonder, because Incheon International Airport is also considered as one of the most entertaining airports in the world.
One airport amenity that every passenger should try is their "Spa On Air" sauna. Just like Munich Airport, it also has a golf club. The airport also features a casino for adults, skating ring and theater for kids.
Passengers can also learn more about the Korean culture and art through their cultural museum or enjoy a breath of fresh air in different gardens around the airport.
Baby care lounges are also available and contain nursery rooms for infants, guardians and pregnant women.
5. Hong Kong International Airport - Chek Lap Kok, Hong Kong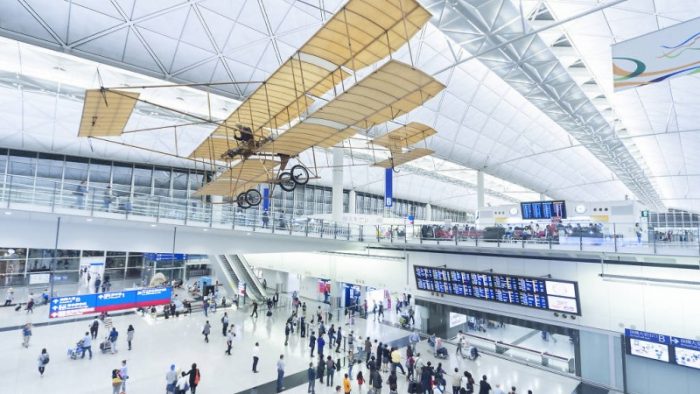 Hong Kong International Airport is the commercial airport that serves Hong Kong. It is also an important contributor to Hong Kong's economy with approximately 60,000 employees and operates about 90 airlines to 150 cities across the world.
Just like Munich and Incheon, Hong Kong International Airport has a golf course. It also has an Aviation Discovery Center that provides a channel for visitors to discover aviation and developments of Hong Kong in the field.
The airport also has a IMAX Theater with the largest screen in Hong Kong and can accommodate 350 people in the audience, while kids and kids at heart can spend some time studying in their Dream Come True Education Park. This is designed for children to experience simulations and real life scenarios by role-playing in related uniforms.
The airport also holds exhibitions that feature the Hong Kong culture.
So where do you hope to have a flight delay?
With this list of best airports in the world, layovers and delayed flights will no longer be as annoying or boring. When you're heading off on your next long distance flight, consider a stopover at one of these amazing airports. Passengers, especially children will enjoy the art of waiting and will definitely see the beauty of it with the amenities and other services that these airports offer. Time to try them out for yourself... Get travel booking!