Aside from being known as the home of the famous K-Pop bands and superstars, South Korea is also one of the most visited tourist destinations in Asia. From its famous Korean novels that feature the country's most beautiful places, South Korea captured the curiosity of travelers, making it a must-visit destination.
South Korea may be small but the incredible experience this country can offer you will become one of your biggest memories. To give you more of an idea how beautiful this country really is, here are 8 natural wonders of South Korea that will surely take your breath away…
8 Incredible Natural Wonders of South Korea You Must See in a Lifetime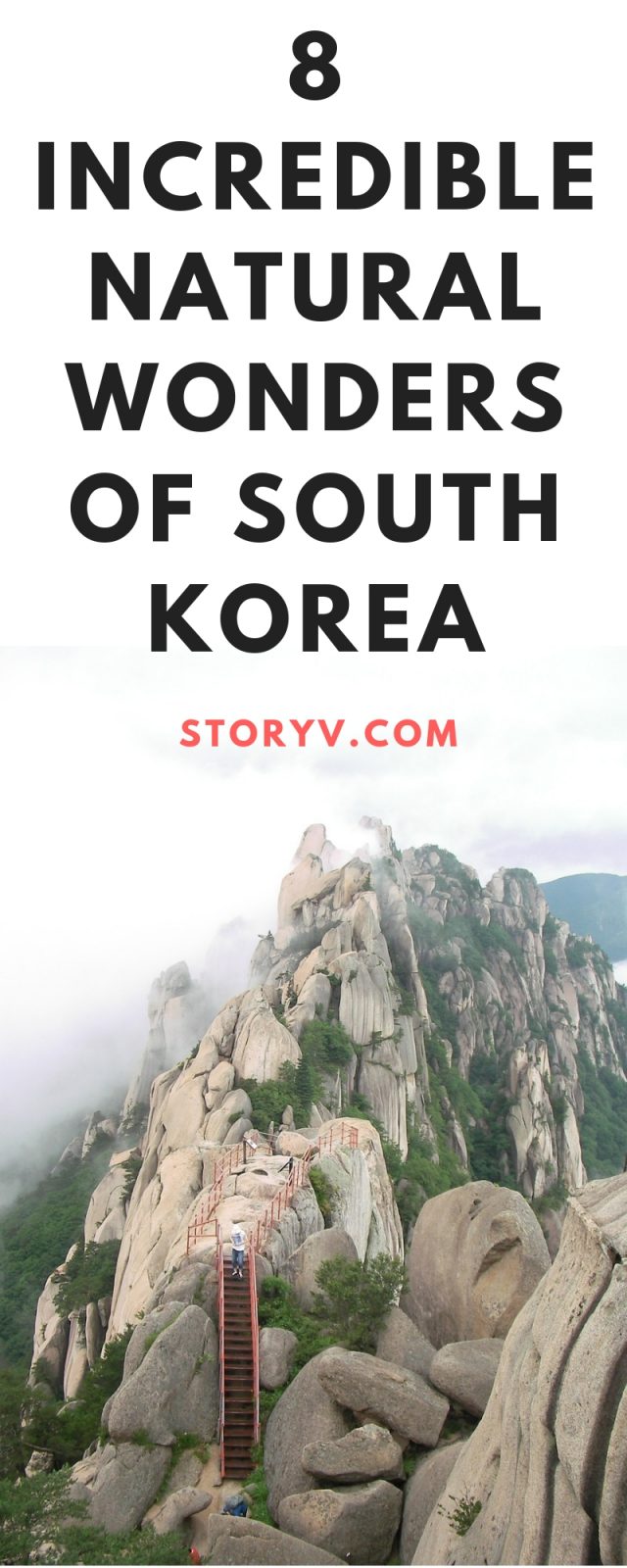 Looking to make the most of your trip to South Korea? Don't forget to visit these 8 must-see natural wonders…
1. Jeju Island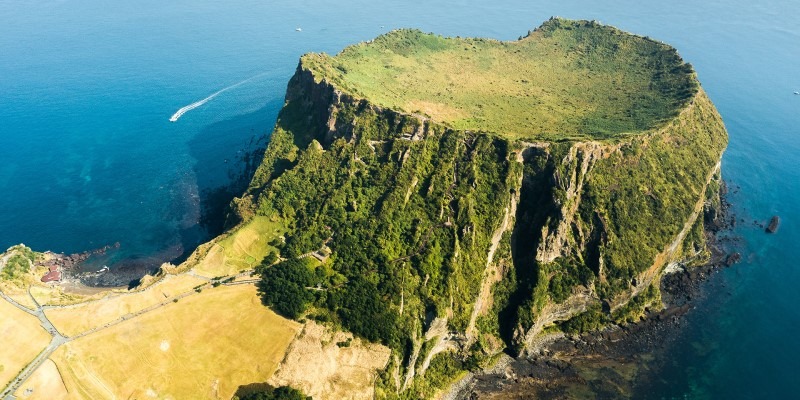 First on our list of amazing natural wonders in South Korea is the famous and romantic Jeju Island.
Jeju island or Jejudo is a volcanic island located in the Jeju Province of South Korea. Inside the island is a World Natural Heritage Site, the Jeju Volcanic Island and Lava Tubes.
Jeju Island is also the home of South Korea's dormant volcano, Hallasan that stands 1,950 meters above sea level.
Finally, Jeju Island is a UNESCO Biosphere reserve that contains a crater lake, alpine plants, woodpeckers, butterflies and chipmunks.
2. Seoraksan Mountain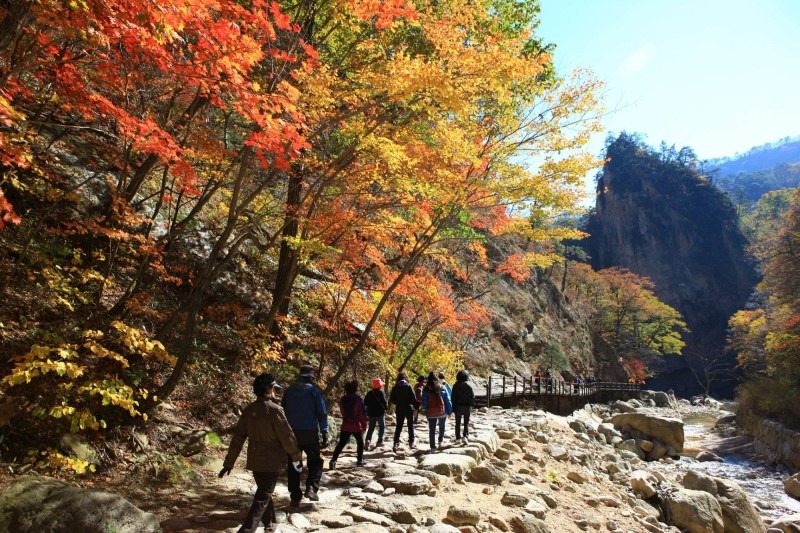 The next natural wonder of South Korea that'll surely leave you in awe is Seoraksan Mountain.
Seoraksan or Snowy Peaks Mountain (translated into English) is South Korea's third largest mountain.
It is located in the northeast of Korea with a height of 1,708 metres (5,604 ft) at its highest point, Daecheongbong Peak.
The mountain offers a variety of hiking trails and beautiful scenery, including waterfalls, cliffs and clear mountain streams.
The best time to visit Seoraksan Mountain is during autumn when the forest is painted in vibrant shades of red and yellow.
3. Cheonjeyeon Waterfall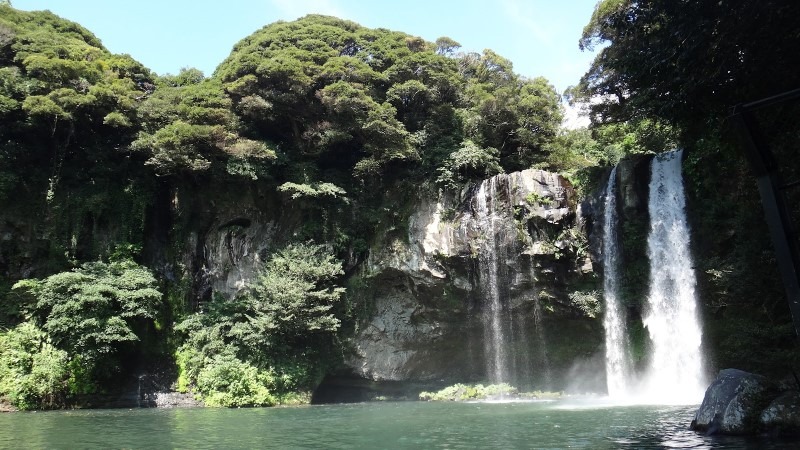 Cheonjeyeon Waterfall, located on Jeju Island, is another beautiful natural wonder of South Korea.
Cheonjiyeon in English means "sky connected with land". It is a three-level waterfall standing at 72 feet tall and 39 feet wide with water that flows out from the ceiling of the cave.
Taking a closer look around, you'll see a park like area with a bridge and a classic pavilion next to an artificial pond located at the bottom of the waterfall.
This is the perfect place to come and relax, refresh and take in the natural beauty of South Korea.
4. Dadohaehaesang National Park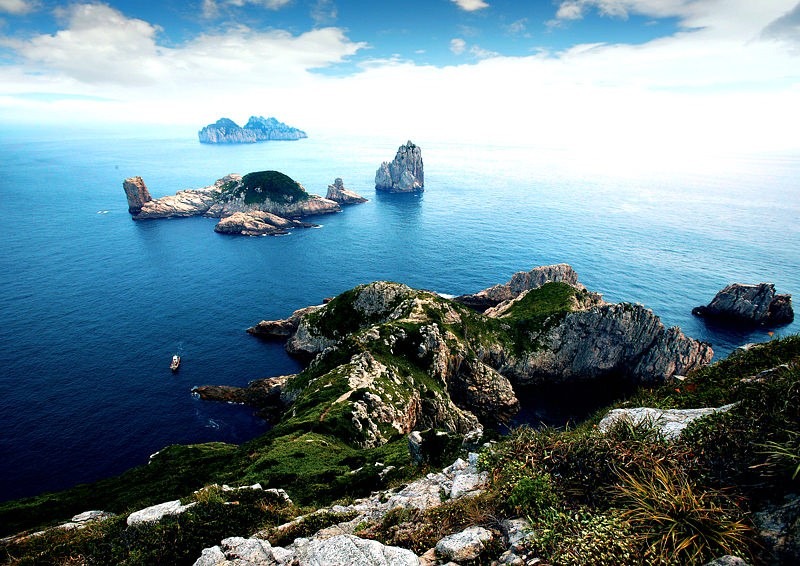 Worthy of inclusion on our list of South Korean natural wonders is Dadohaehaesang National Park.
This is the biggest national park in the country with a total land area of 896.3 square miles.
Inside the park of 1,700 islands and islets is rich biodiversity composed of birds, plants and other water species.
The highlights of Dadohaehaesang National Park are the Heuksando or "colorful Camellia flowers", Hongdo or "amazing sunset", and Baekdo or "ancient mysteries".
The best time to visit the park is between July and August.
5. Wolchulsan National Park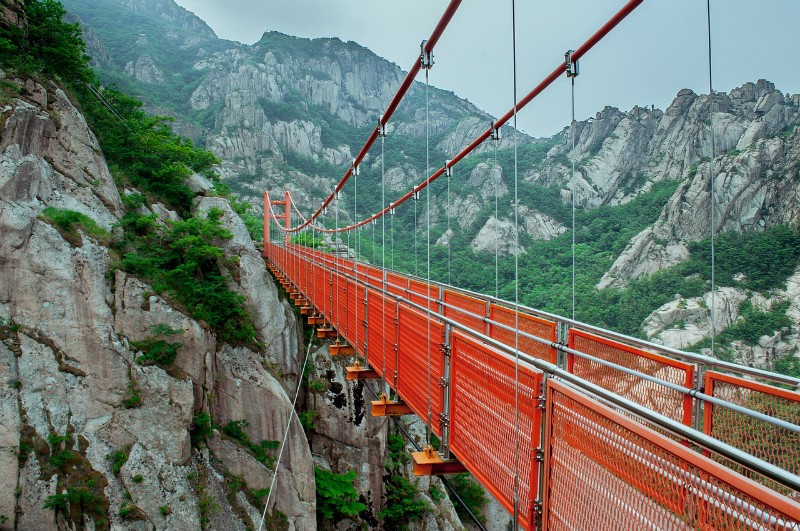 Next on our list is the wonderful Wolchulsan National Park. Wolchulsan is relatively small compare to Dadohaehaesang National Park at only 21.9 square miles, but it also has rich biodiversity and resources.
Inside the park you'll see its highest peak, the Cheong-Hwang-bong Park which sits at 2,654 feet.
There is also a 52-meter-long Cloud Bridge as well as a variety of other wonderful sceneries like rock formations and a pagoda on its west part.
6. Bukhansan National Park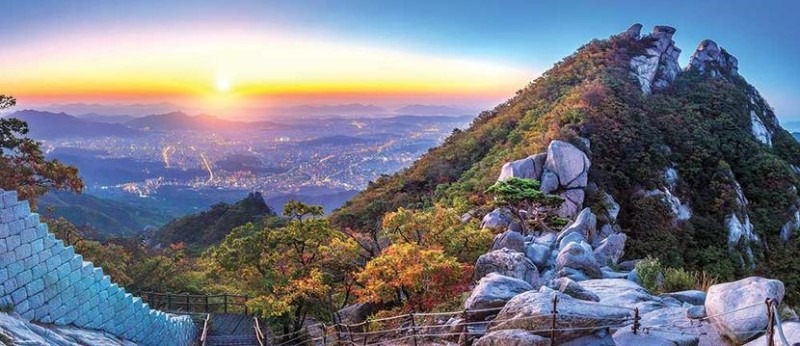 Bukhansan National Park, located in Seoul is next in our list of natural wonders in South Korea. Bukhansan, meaning "mountains north of the Han River", is home to three granite mountain peaks, also known as the Triangle Mountain – Baegunbong, Mangyeongbong, and Insubong.
This park boasts rich biodiversity with a variety of different cultural and historical sites to visit as well.
Home to beautiful landscapes such as valleys and ridges, as well as religious sites such as Budddhist temples and hermitages, Bukhansan National Park is a great place to visit for some peace and quiet.
If you enjoy walking and hiking activity, this is the place to do it.
7. Nami Island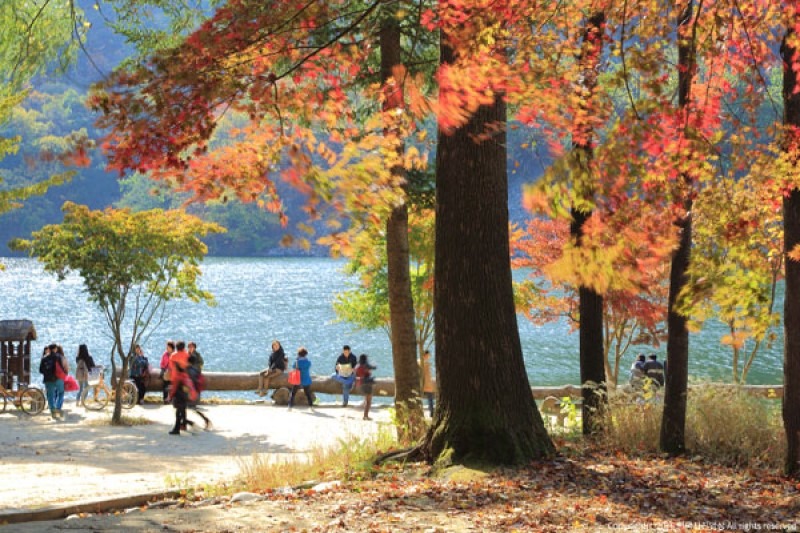 As we come close to the end of our list of beautiful natural wonders in South Korea, we're taking you to a popular tourist destination, Nami Island.
Nami Island is located in the middle of the Bukhangang River, which is 63 km away from South Koreas' capital city, Seoul.
The island is a popular filming ground for famous Korean novella.
On the island you'll enjoy a surrounding full of chestnut, poplar, and mulberry trees. It also features numerous sculptures representing love and a romantic path lined with tall metasequoias.
Nami Island is popular as an escape from the busy city life of Seoul.
8. Gosu Cave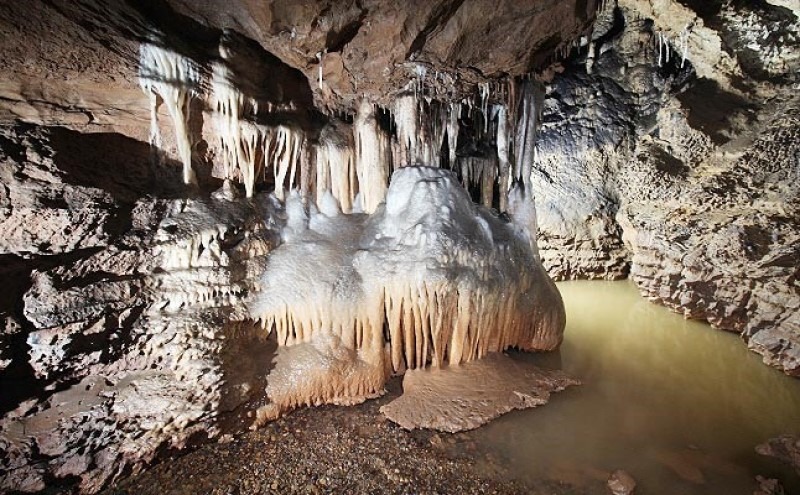 To complete our guide to the most beautiful natural wonders of South Korea is Gosu Cave, located in North Chungcheong.
It's a 5.4 km long limestone cave that was formed over 450 million years ago.
Known as the "Underground Palace" and listed as the country's Natural Monument No.256, Gosu Cave also boasts impressive cave formations such as cave pearls, rimstone pools, cave corals, stalactites and stalagmites.
If you're visiting this region of South Korea, add Gosu Cave to your list of must-sees!
Conclusion
Indeed, South Korea may be small but the incredible natural wonders this country is home to will offer you a wealth of unforgettable memories that you can treasure throughout your lifetime. If Asia is on the cards, add South Korea to your list… You won't regret it!