Sri Lanka is located at the south of India in the Indian Ocean. It is an island nation which takes pride in the remnants of their past through their rich culture and biodiversity. Sri Lanka homes numerous UNESCO heritage sites and rich diverse landscapes that are totally worth seeing. It may be a tiny island but it has so much to offer travelers looking to have an unforgettable learning experience. So let us dive in and discover more about this beautiful island nation with these 10 must-see wonders of Sri Lanka…
The 10 Amazing Wonders of Sri Lanka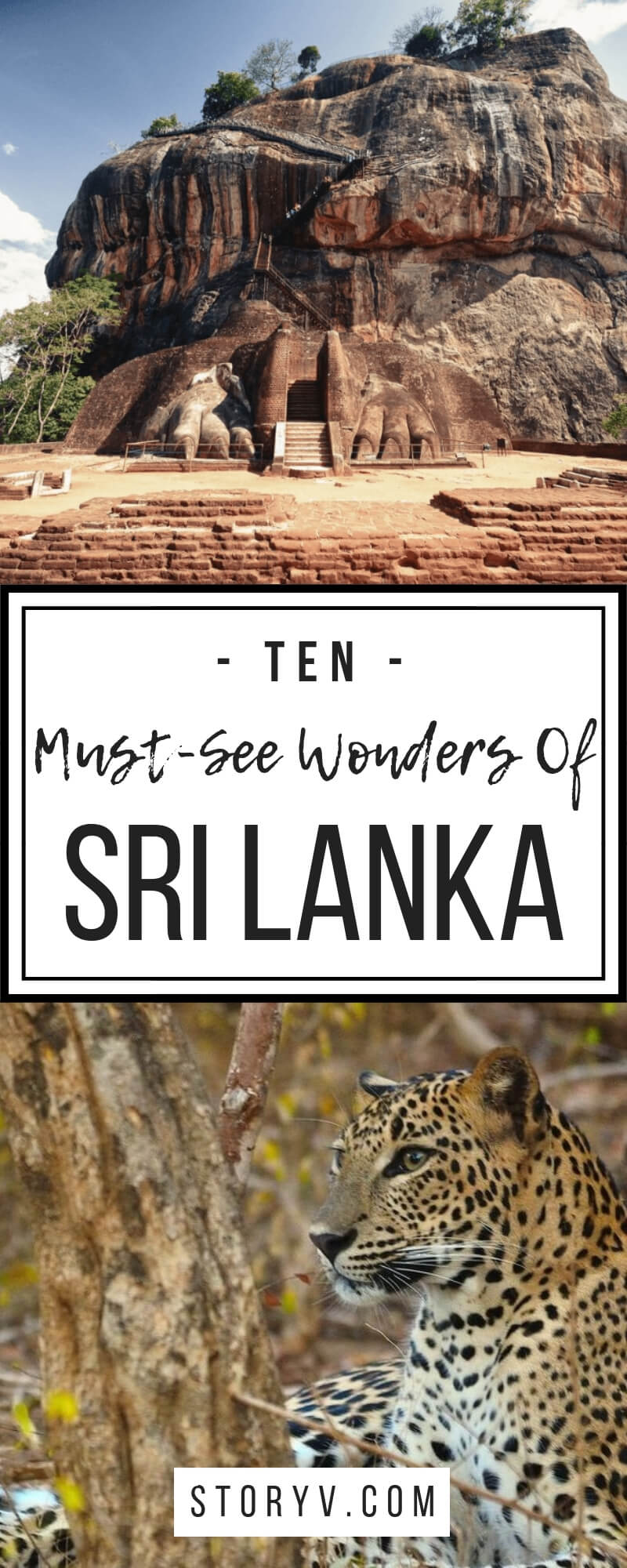 Whether you're a history buff or a nature lover, these 10 must-see wonders of Sri Lanka will surely captivate your senses…
1. Sirigiya Rock Fortress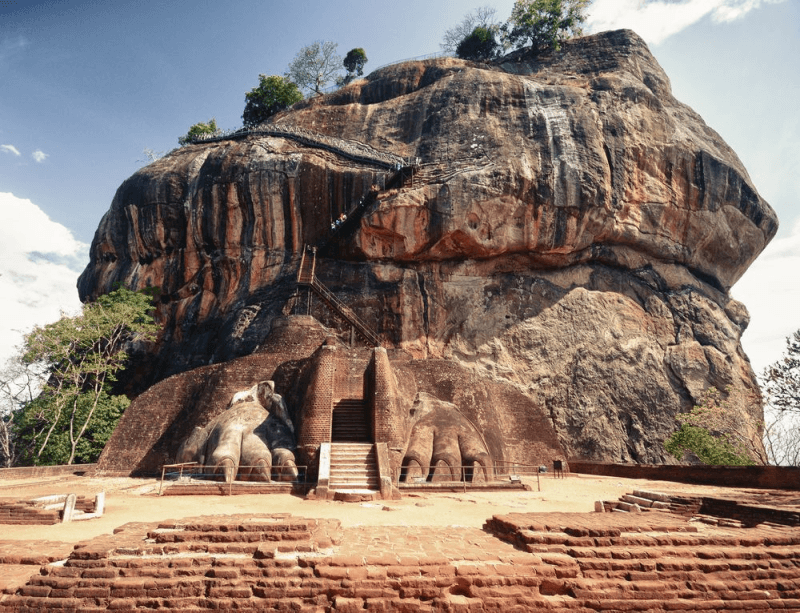 First on our list of must-see wonders in Sri Lanka is Sirigiya Rock Fortress. This is a huge rock formed from volcanic magma and was considered a UNESCO World Heritage Site in 1982. Sirigiya Rock Fortress was used as a rock-shelter monastery, believed to be around the 5th century BC. This is believed because of the ancient paintings and mirror walls that you can see on the way up to the rock, the site's most fascinating features.
2. Ancient City of Polonnaruwa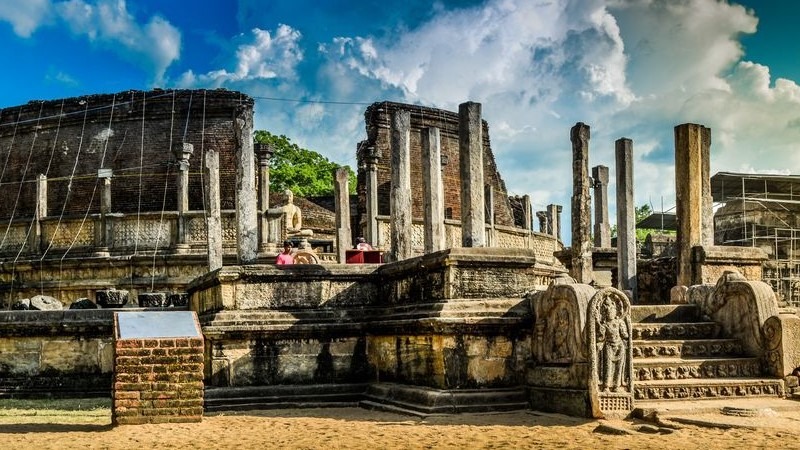 The second capital of the country, the Ancient City of Polonnaruwa is an absolute must-see wonder of Sri-Lanka. The city ruins are a standing testimony to the greatness and disciplines of the first rulers of this small nation. It is also considered one of the best planned archaeological relic cities of the country and a World Heritage Site by UNESCO.
3. Ruins of Anuradhapura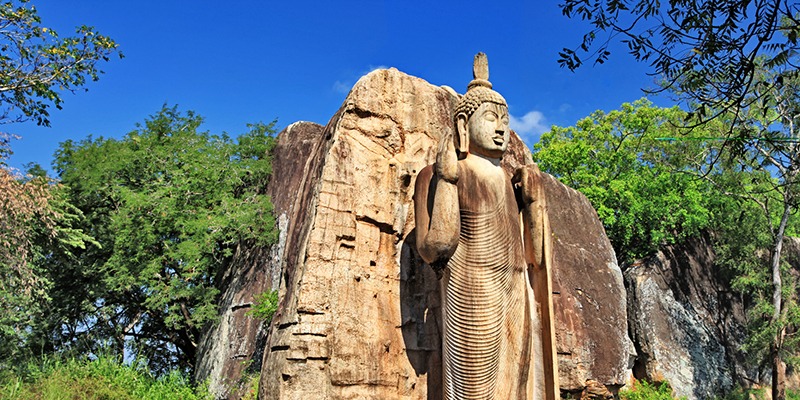 Anuradhapura is the capital city of North Central Province of Sri Lanka. It is also believed to have been the capital of the Sinhalese Kingdom from the fourth century BCE to the beginning of the 11th century CE, remaining one of the most stable cities in South Asia during that time. Traveling around the ancient city, which is considered sacred to the Buddhist world, will send you deep into imagination, thinking back to how grand it was those thousands of years ago. With all the incredible Dagobas and Temples you'll witness on every corner, Anuradhapura really exhibits the richness of the culture and history of Sri-Lanka. A must-see!
4. Galle Fort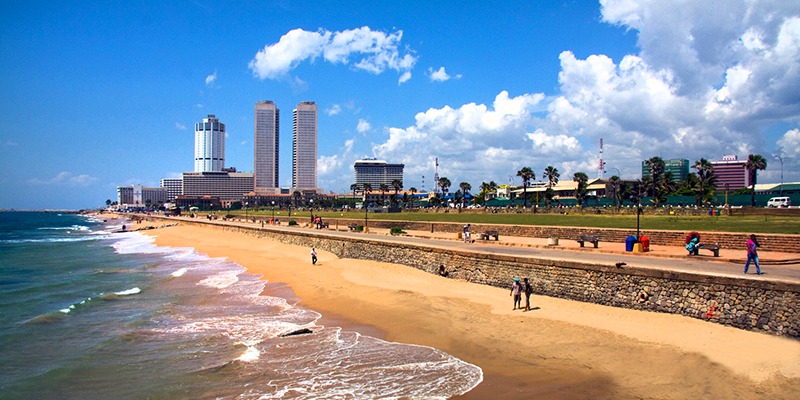 Another UNESCO World Heritage Site and next must-see wonder of Sri Lanka is the Dutch Fort or the "Ramparts of Galle". The fort plays a big part of Sri Lanka's colorful history with the numerous historic sites that you find can around the area. Take a tour inside Galle and visit the Galle lighthouse, Galle clock tower, National Museum in Galle and architectural heritage monuments. Galle is the best place to find unique souvenirs that will complete your Sri Lanka trip.
5. Sacred City of Kandy & Temple of the Tooth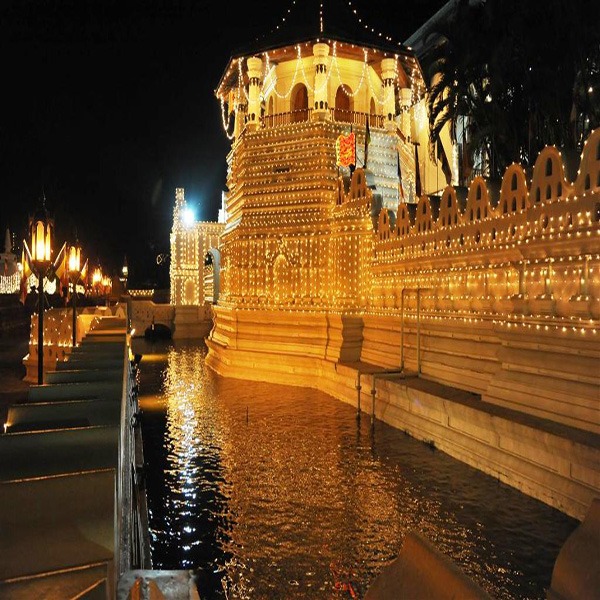 The sacred city of Kandy is one of the most popular destinations in Sri Lanka. Not only will you feel relaxed surrounded by fresh air, mountains and highlands but you'll become captivated by its significance to Sri Lanka's history. Inside the city you'll find the Temple of the Sacred Tooth, the home to the Tooth Relic of the Buddha. Sri Lankans, especially the royalties, pay respect to the relic as it is an important religious symbol and also a representation of power. It was believed that whoever held the relic will be the next one to rule the country.
6. Dambulla Cave Temple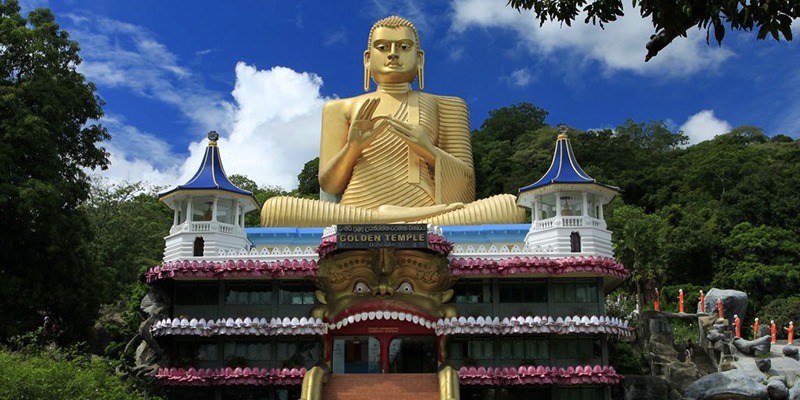 Dambulla Cave Temple is the most notable cave temple in Sri Lanka. It consists of five caves of different sizes and a monastery. Inside the caves, you'll see colorful religious images of gods and goddesses but most are Buddha statues. The five caves you'll see inside this complex include Devaraja Lena, Maharaja Lena, Maha Alut Viharaya, Paccima Viharaya, Devana Alut Viharaya.
7. Central Highlands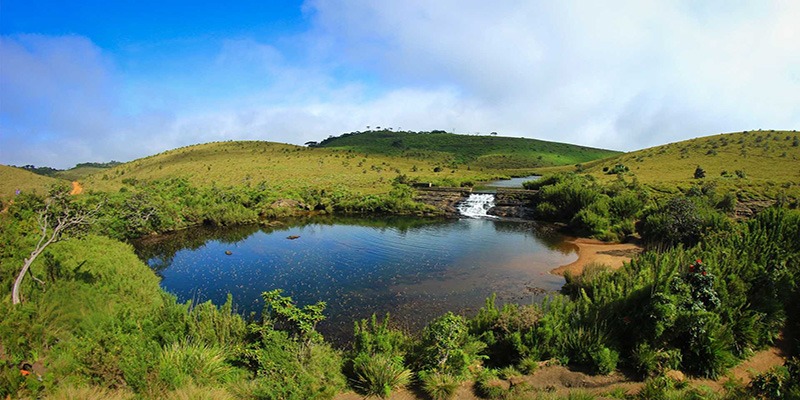 The Central Highlands of Sri Lanka is another UNESCO World Heritage Site that you can't miss when you visit the country. Considered a biodiversity area, Central Highlands consists of the Peak Wilderness Protected Area, the Horton Plains National Park and the Knuckles Conservation Forest. Here you'll find an extraordinary range of flora and fauna and some of the world's most endangered species such as the Horton Plains slender loris, western-purple-faced langur and the Sri Lankan leopard.
8. Sinharaja Forest Reserve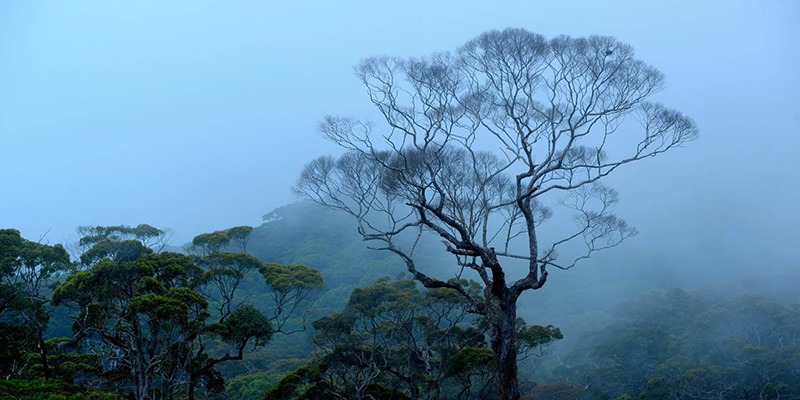 Next on our list of the 10 must-see wonders of Sri Lanka and another World Heritage site is the Sinharaja Forest Reserve. This nature reserve is home to over 50% endemic animals and butterflies as well as rare and endemic trees. This is perfect for nature lovers who want to have a quality bond with the peaceful ambiance of nature in Sri Lanka.
9. Yala National Park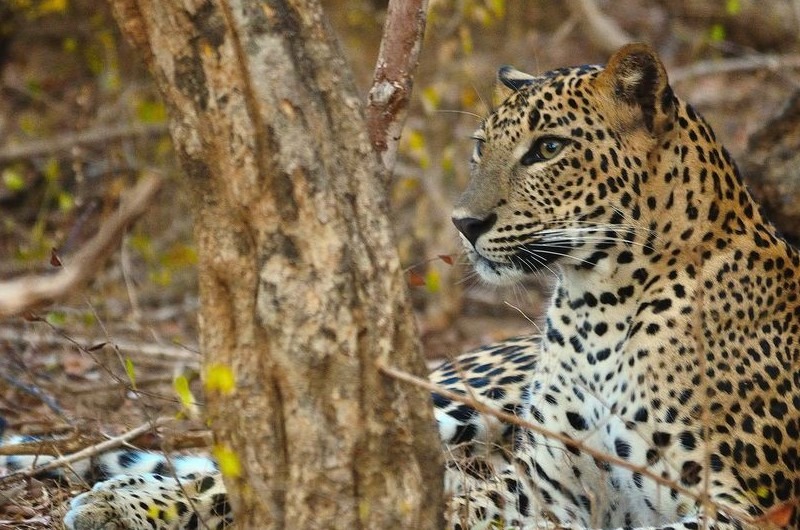 A world renowned national park and one of the top must-see wonders of Sri Lanka is Yala National Park. This national park is popular because if offers visitors a chance to see leopards, sloth bears, elephants and various other animals. So if you want to meet and get up close with these animals, Yala National Park is your place to go.
10. Adam's Peak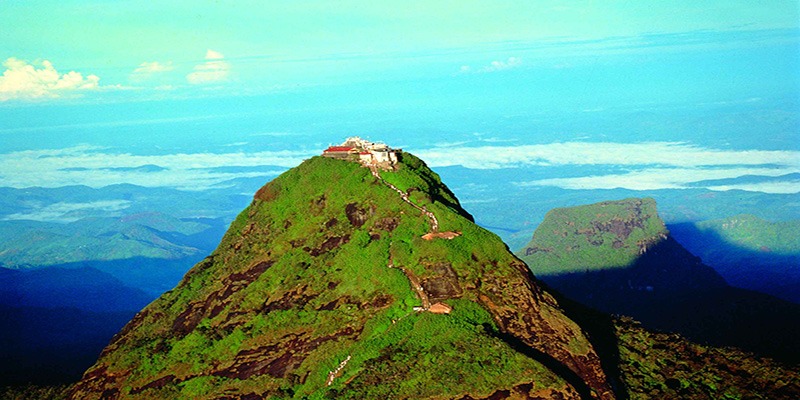 Adam's Peak is a tall conical mountain in Sri Lanka rising 2,243 meters or 7,359 feet in height. Given that, climbing the peak can offer any traveler a superb experience, especially those who love adventure. Adam's Peak is also a known Buddhist pilgrimage site in Asia. Legend says that the rock formation on top of the peak is the footprint of Buddha, making it a popular site where Buddhists gather every year to pay respect.
Conclusion
So are you itching to pack your bags for Sri Lanka yet?! And remember, these are just some of the many amazing must-see wonders of Sri Lanka. There's plenty more where that came from! Just keep in mind some of our top travel tips that'll help you make the most of your experience when you visit this beautiful country.
Tired of the 9-5 rat race, trading your valuable time for money, just to build someone else's dream? Wish you could design a lifestyle that combined traveling and earning a living? Good news – You can! Learn how today by downloading our FREE eBook, 12 Steps to Full Time Travel. Click here to Download Now!