If you're visiting Maine, you know there's one dish you have to have at least once—lobster.
Here, you can experience lobster like nowhere else. There are little local spots all over where you can have the greatest lobster in the world.
Here's how you need to get your lobster on when you're in Maine…
Lobster In Maine: Where And How To Try It…
1. Cook's Lobster And Ale House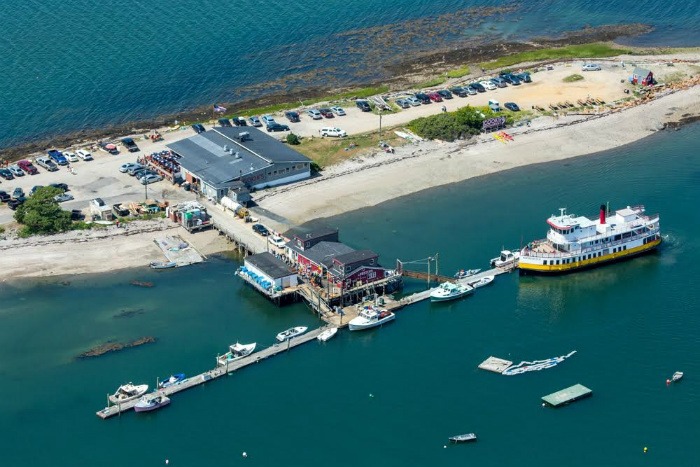 In addition to serving some awesome lobster, this place is in a location so gorgeous that people get married there.
It's located on Bailey Island, which also houses the world's only Cribstone Bridge. It's considered a National Historic Civil Engineering landmark and it makes for a pretty neat sight.
Cook's gives you a great meal while you're witnessing some of the best views that Maine has to offer.
2. Thurston's Lobster Pound

Thurston's has a long history and is the ultimate place to eat local lobster in Maine.
The dock started as a place for fishermen to buy supplies and expanded into a small seasonal restaurant in 1993. It's been growing ever since, but they never lost their main goal…
You get to see your lobsters being brought in on boats down below in the harbor. The crew then brings those lobsters right up to the tank in the restaurant for you to choose from.
If you're all about eating local and supporting the community, this is the perfect place for you. It doesn't get more local than this!
3. Five Islands Lobster Co.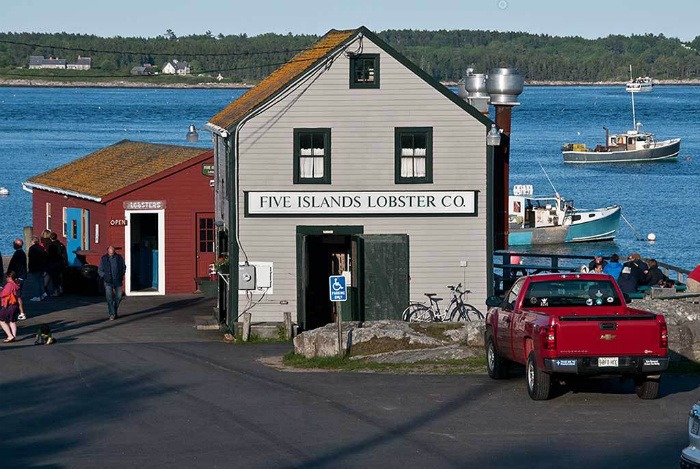 There's a reason this place is on a lot of best-of lists for trying lobster in Maine…
Five Islands is called the "prettiest harbor in Maine," leading to a lot of people wanting to come to soak in the view.
This isn't just a tourist trap, though. The crew here is seriously dedicated to high-quality food…
They make all their own sauces, seafood chowder and onion rings.
Who doesn't love some good home style cooking?
4. Maine Lobster Now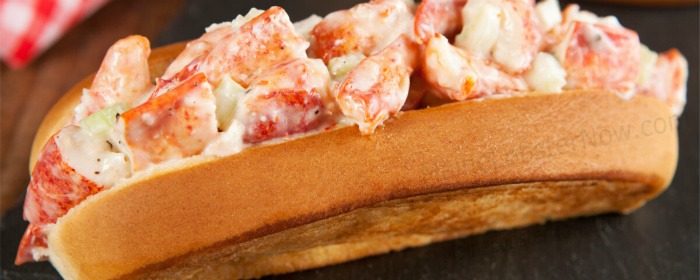 This is a truly unique way to get your hands on some good lobster in Maine. They offer delivery of fresh Maine lobsters right to your doorstep.
If you're not in Maine all the time to enjoy lobster season, this is a great way to do it…
Order it to come right to your vacation home or rental and you can cook it the exact way you want it done. No fancy restaurant spins, just some great, fresh lobster.
5. Maine Lobster Festival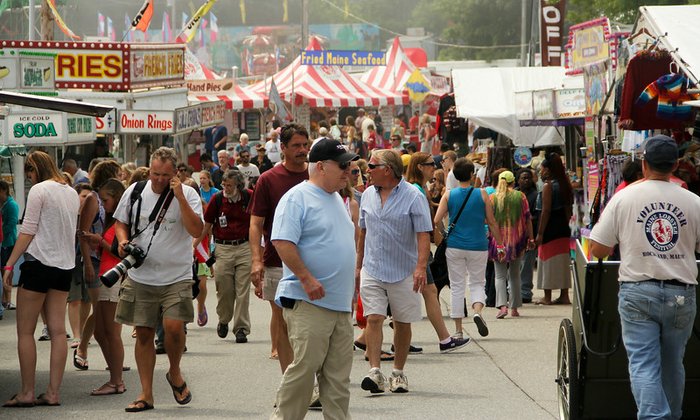 Held every year during the first weekend in August, this is one of Maine's big summer events and is recognized nationwide.
There have been many articles written about it in international publications and it's been featured on TV as well.
During the festival, over 20,000 pounds of lobster are served.
If you're looking for a new way to try lobster in Maine, here's a good place to start. They have everything from classics like the lobster roll to a lobster Caesar salad!
6. Bite Into Maine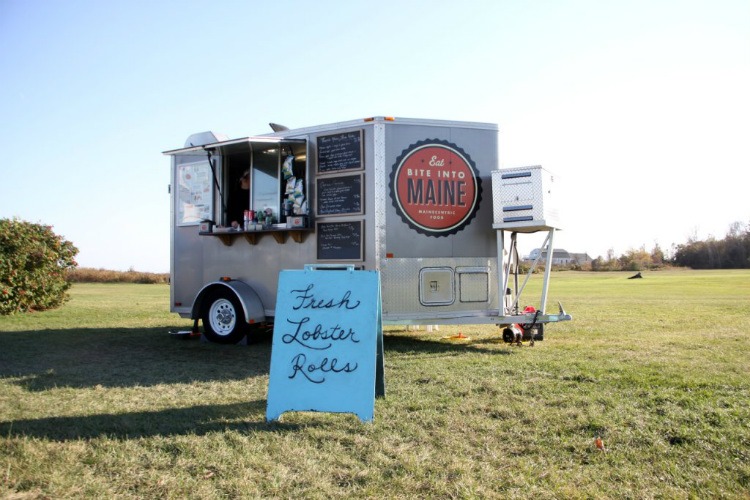 Of course, Maine would have a food truck dedicated to lobster rolls. And this one has become so popular that it's soon expanding into brick and mortar locations.
What makes this place unique is the variety of the lobster rolls it offers…
Instead of just the traditional Maine-style mayo and chives, they offer lobster rolls with wasabi, curry and chipotle mayo.
They also have one "picnic style" which includes coleslaw, hot butter and celery salt.
7. Ben And Bill's Chocolate Emporium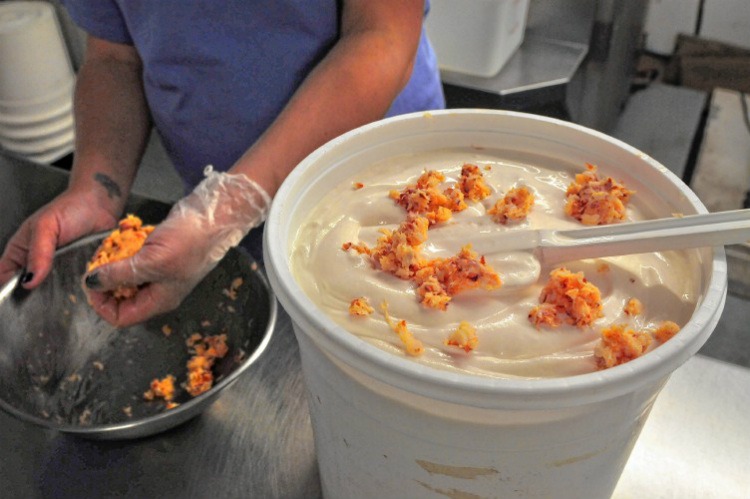 This probably doesn't sound like a place where you would find lobster. But since you're in Maine, you shouldn't really be surprised…
It's home to lobster ice cream—and yes, we're completely serious.
Ben and Bill's invented lobster ice cream to prove to the public that they really do make all their own ice cream. Since then it's become one of their most-sampled flavors.
So if you're craving both lobster and something for your sweet tooth, this is the place to hit up.
8. Lobster Bloody Mary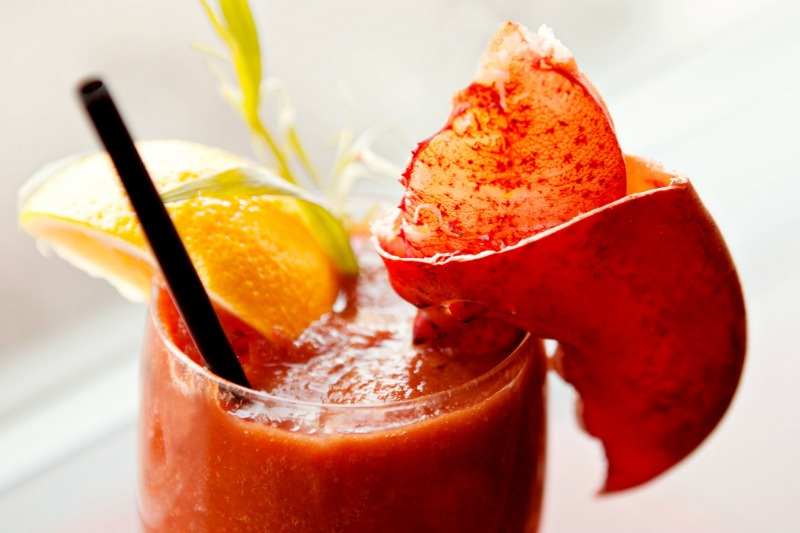 What better way to help cure your hangover? While there are a few places you can get them, why not make your own lobster Bloody Mary?
There are a variety of recipes out there so you can pick which one sounds the best to you. It may sound odd, but many places include clam juice in theirs or include a shrimp as a garnish.
Maybe seafood and Bloody Mary's make the perfect pair!
There are so many ways to satisfy your cravings for lobster in Maine. While it's always great to enjoy the staples, try to get out of your lobster comfort zone a little…
You may find a lobster dish that tops your current favorite!
Craving lobster in Maine right about now (we are!)? Save this on Pinterest for quick reference>>