Richard Benson has done trains, spas, luxury hotels, shook up the airline industry, turned private islands into its own travel niche. Now the Virgin Group founder recently announced that Virgin Voyages is officially open for business and just started booking for its inaugural season departing in April 1, 2020.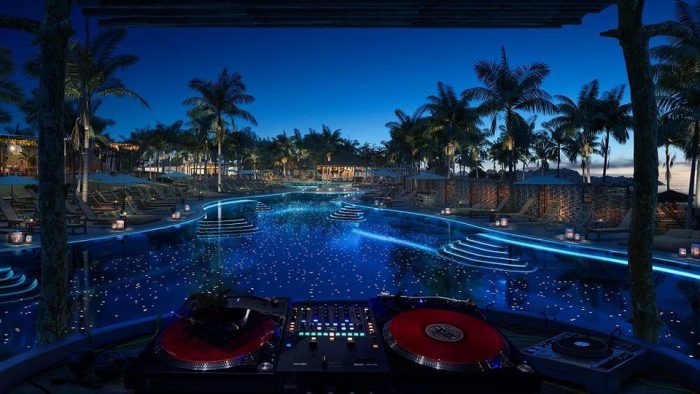 The company says it is taking a cheerful and cheeky approach to service and the prices are going to be reasonable. Clients will enjoy free food and basic beverages of their choice from more than twenty onboard eateries, along with free WiFi.
Virgin's culinary concept – in partnership with some well-known chefs and restaurateurs – is to throw out the traditional cruise dining rule book, and instead bring the same flexible and varied experience you'd get visiting a city to the sea.
There is no buffet, no main dining room, no forced formal wear, no assigned seating, no assigned dining times and some restaurants are open until well into the night – and in some cases, the wee hours of the morning.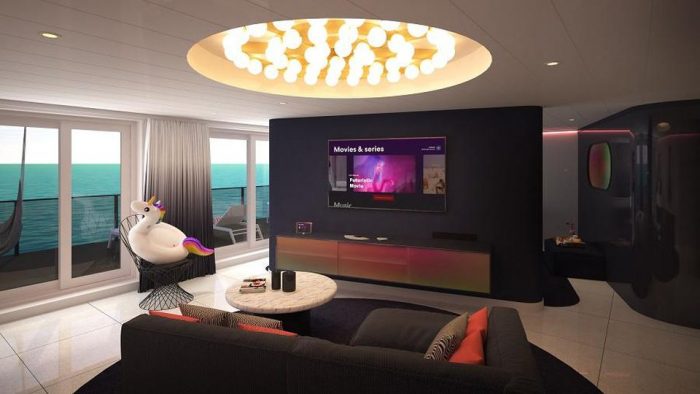 There's an English grill-style steakhouse, vegetarian, interactive "laboratory" dining, elevated Mexican, Korean BBQ, Mediterranean, pizzeria, fast casual food court and more.
Many cruise lines focused on the Caribbean and Bahamas stop at their own private island paradises for land recreation and watersports, and all Virgin Voyages will visit the company's new Beach Club at Bimini, a Bahamian island long popular with sailors.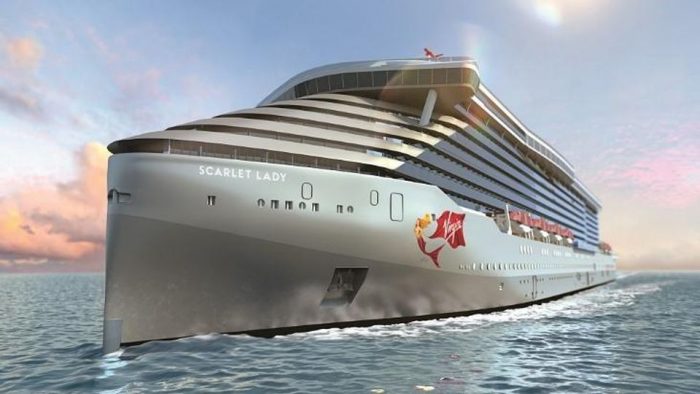 Set on a white-sand beach with crystal clear waters, the facility and its programming are modelled on the best beach clubs in Ibiza and Saint-Tropez. The Beach Club overlooks the ocean and features an expansive lagoon-style pool as its centerpiece.
Days here begin with morning yoga and meditation, and the energy level amplifies, reaching its peak with afternoon DJ-led pool parties before toning back down as dusk settles in. The visit will wind down with a beach bonfire and acoustic musical performance.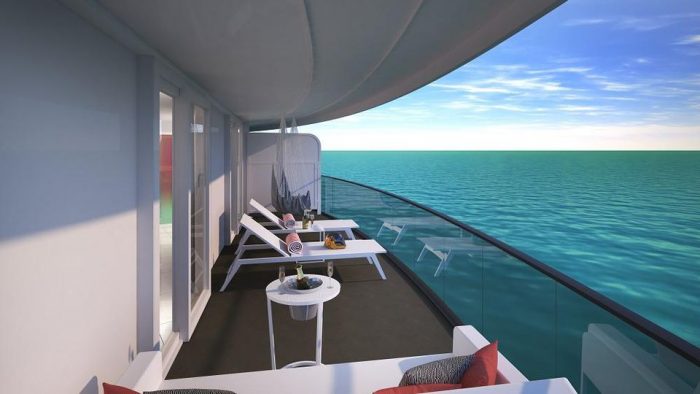 The other big focus is entertainment. Passengers can choose from a lineup of entirely original "Events & Gigs" developed by industry leading producers, directors and artists, an expansion of Virgin's Creative Collective.
"From modern takes on classic stories, to interactive dance parties and off-the-wall participatory acts, the experiences will break down the fourth wall and push the boundaries of traditional stage performances," as Virgin describes it.
This mid-sized ship has a guest capacity of more than 2,770. The cruises are Adult-By-Design which means you can't go on board if you're below 18 years old. This yacht was designed to reflect a yacht's sleek luxury boutique-style.