Want to dip your toes in warm, tropical waters? Itching to feel sand between your toes? With a Punta Cana all-inclusive vacation package, you can do all of this and more.
Known as a region filled with a long stretch of beaches and clear blue waters, Punta Cana boasts plenty of opportunities to enjoy fun in the sun. Spend your summer vacation here, and you'll be wishing you could stay just a little while longer.
For your reference, this guide overviews some of the top deals for visiting Punta Cana. Take a look at the top 5 amazing Punta Cana all-inclusive deals we have rounded up just for you.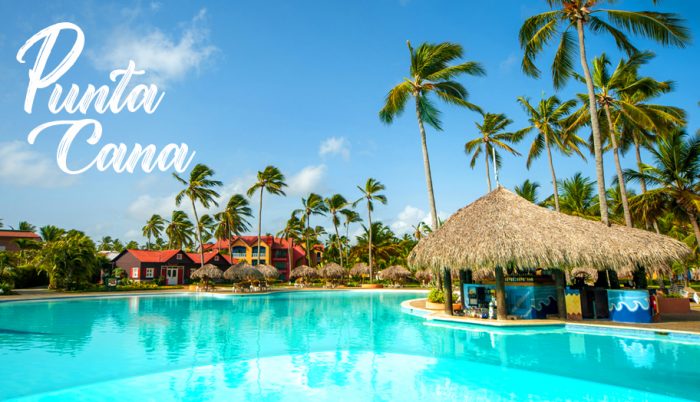 Great Value Vacations – All-Inclusive Hotel Riu Bambu
Great Value Vacations brings you this best-selling deal with prices starting at only $1,049 per person! This Punta Cana all-inclusive vacation package includes your roundtrip airfare, meals, airport transfers, and a 4-6 night stay at the luxurious beach-front Hotel Riu Bambu.
Exciting activities included in this Dominican Republic All-Inclusive Hotel Riu Bambu package include water sports activities such as snorkelling, kayaking, and windsurfing. If you want to explore the stunning oceans, you'll be happy to know that you will be given an introductory scuba diving lesson.
Great Value Vacations – All-Inclusive Hotel Riu Palace Macao (Adults Only)
Another great offering from Great Value Vacations is this All-Inclusive Punta Cana vacation package at Hotel Riu Palace Macao. Perfect to go with your partner or best friend, this 4 night vacation deal retails for $1,169 per person and is open to adults only.
Complete with roundtrip airfares, daily meals, beachfront accommodation, and airport transfers, this trip is nearly everything you dreamed of and more.
During the day, you can satisfy your adrenaline craving with windsurfing, snorkelling, and scuba diving activities. At night, you can go from one bar to another, as this package comes with free entry to Pacha discotheque and the Copacabana amphitheatre with drinks!
Cheap Caribbean – Be Live Collection Punta Cana
For 5 days and 4 nights all inclusive, you can travel to Punta Cana for a low starting price of $679 (airfare included). This Be Live Collection Punta Cana deal covers roundtrip flights and your hotel accommodations, as well as unlimited buffets at meal times.
Here, you can avail of the resort's kayaking, snorkelling, and nightclub offerings. You can also try your hand at beach volleyball, lounge in the pool, or go dancing at the disco come sundown.
The choice really is up to you how you want to spend your time with this amazing, all-inclusive Punta Cana package!
Vacation Express – 4-Night Package with Non-Stop Air
Vacation Express brings you irresistible Punta Cana vacation deals with low prices starting at just $449.
With this value-for-money vacation package, you can travel to Punta Cana with non-stop roundtrip flights and a 4-night stay at Vista Sol Punta Cana. You can also enjoy unlimited drinks and delicious dishes throughout your stay!
Liberty Travel – Nickelodeon Hotels & Resorts Punta Cana Vacation Package
Traveling with kids? This all-inclusive Punta Cana Vacation Package at the 5-star Nickelodeon Hotels & Resorts by Liberty Travel will surely cater to the needs of everyone in the family.
Starting at just $1,515 per person, you can enjoy 4 nights in Punta Cana, complete with roundtrip airfares. The vacation package also includes hotel transfers and all-inclusive onboard meals.
What sets this Punta Cana vacation package apart from the rest is the My Time benefits. From early check-in to late checkouts, room upgrades, $100 resort credit per room, and free slimming spa services for a family of 4, you will have many opportunities to get your money's worth.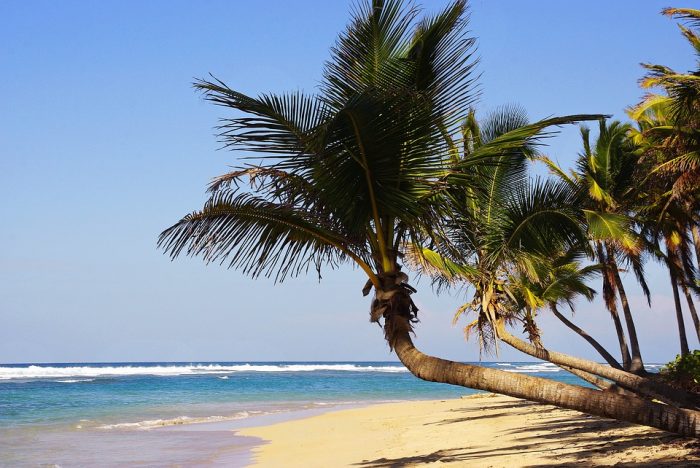 Which Punta Cana all-inclusive vacation package is for you?
Check out these deals today, and you may just find one that suits your needs. Whether you are traveling with your friends or family, you can enjoy a grand time on a Punta Cana all-inclusive vacation!