Planning to go on a dreamy Alaskan cruise with your loved ones? Before you jump out of excitement and rush to the nearest cruise company, it is best to know what type of Alaskan cruise package you should get. After all, you wouldn't want to spoil your long-awaited vacation with the wrong deal, right?
That's why, to help you get the most out of your trip as you sail along America's Last Frontier, we have compiled the best Alaskan cruise packages for you to check out.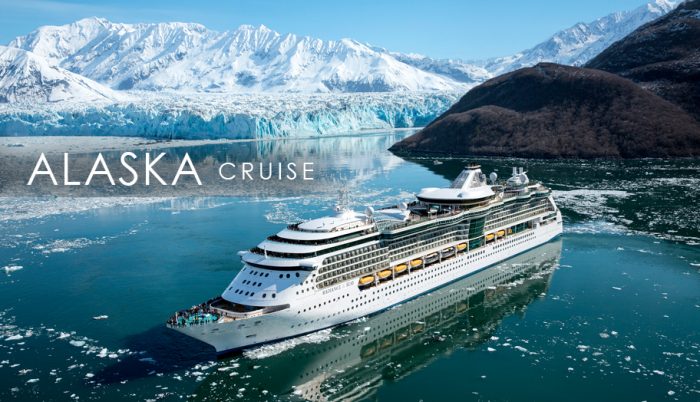 Royal Caribbean Cruises
Looking for a ship to stand aboard as you explore the unfathomable wonders of Alaska? Through Royal Caribbean Cruises, you can now put that dream into reality.
Offering a 5-night Alaska getaway cruise with prices starting at $617, this Royal Caribbean Cruise is your ultimate vessel towards an epic edge of the map escape.
With this said Alaskan cruise package, you can now experience the chilling wildness of the Icy Strait Point, glide through the world's longest zip line, go whale watching, and trace Sitka's stunning heritage.
Celebrity Solstice
Recognized to be one of the grandest ships to roam the seas, the Celebrity Solstice is sure to capture any traveler's heart. Renowned for its award-winning bars, exceptional service, culinary excellence, and luxurious accommodations, this architectural legend is sure to make your trip one of a kind.
Offering a 7-Night Alaska Glacier cruise for only $634 per person, the package includes a lengthy and exciting itinerary to check on…
You'll set out from Seattle, Washington, then explore the rich wildness of Ketchikan, sailing through Alaska's Endicott Arm Fjord, visit Alaska's stunning white capital, witness Skagway's scenic beauty, and spot whales and sea lions at the Alaska Inside Passage. Memories from your cruise with Celebrity Solstice are sure to last a lifetime.
SilverSea
If you're looking for a grand fleet, then SilverSea is the one to experience. For only $6,400, you can now go on a SilverSea 7-night Alaska cruise that will surely leave you breathless.
With this said Alaskan cruise package, you can now explore the exotic Sitka, enjoy a delightful cruise through the Hubbard Glacier, experience a memorable visit to the stunning Seward, home of Alaska's oldest community, and much more!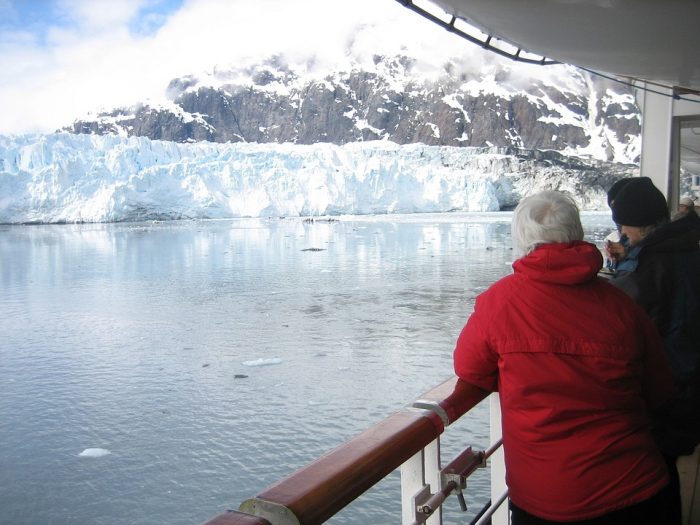 Regent Seven Seas Cruises
Known to be one of the ultimate cruising choices for the affluent, the Regent Seven Seas offers an elegant and captivating design that could wow any guest. Every cabin on this 700-passenger vessel is complete with a balcony and other deluxe amenities.
The ship is also complete with grand night performances, superb cuisines, an on board fitness centre and SPA, and deluxe boutiques.
For fares starting at $6199, you can now go on a 7-night voyage from Seward to Vancouver and enjoy the spectacular Hubbard Glacier, wander through Sitka, explore Juneau, trail through Skagway, and witness the enticing Inside Passage.
Crystal Symphony
Offering an all-inclusive luxurious cruise experience, Crystal Symphony offers a classic "big ship" ambiance. From nightclubs, to theatrical productions, to spectacular amnesties (there are "pure" rooms for people with allergies!), this 848-passenger ship is the best match for those who are looking for an exotic on board experience.
Offering an 11-Night Alaska Cruise roundtrip package from Vancouver, the Crystal Symphony is sure to take you to the alluring worlds of Hubbard Glacier, Juneau, Ketchikan, Misty Fjord, Grenville Channel, Princess Royal Channel, Albert Bay, Johnston Strait, Seymour Narrows, and more!
Which of these Alaska cruises is for you?
Which among these Alaskan cruise packages caught your interest? Don't forget to check out their websites today to see a more detailed itinerary of their packages. Experience the unfathomable, and set sail with the grandest cruising packages out there.