Crystal blue waters, powdery white sands, and big waves for surfing—Hawaii surely is one of the most beautiful tropical paradises in the world. There's so much to discover about this place that could leave you in awe.
Explore the fascinating islands and experience a magical sunset by the shore. Make your dream vacation happen by choosing from our pick of the top five best Hawaii vacation packages. Check out these amazing deals for your Hawaii tour.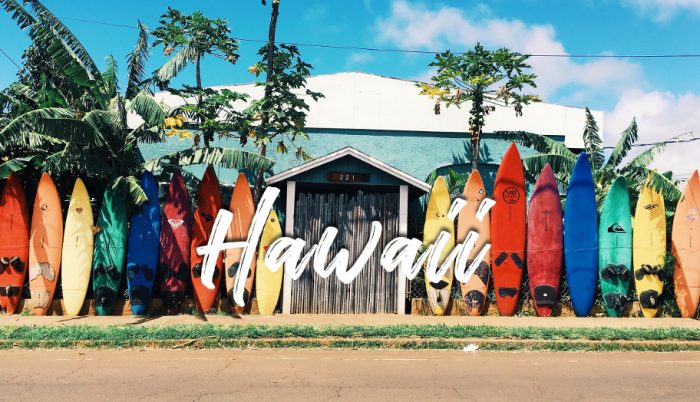 Trip Masters
Customizing tours is more convenient and hassle-free with Trip Masters. For the Oahu and Maui by Air package, you can get round trip flights from mainland US to Hawaii, a 6 to 9+ night stay at hotels with daily breakfast, and transfers for prices starting at just $849.
There are also optional activities you can avail at an affordable price, including Pearl Harbour excursion, a dinner cruise, hiking, and snorkeling. Moreover, you can choose your preferred hotels in Oahu and Maui (3 nights at each location), with an additional payment for 5-star hotels.
YMT Vacations
Are you planning to visit Hawaii for a honeymoon or other special occasion? You can save money on bundle packages to avail of island tours, round trip flights, and accommodation in one place. Get the 7-Day Hawaiian Escape package through YMT Vacations for prices starting at only $999. This vacation package includes 6-night stay at beachfront accommodation, a tour director to finalize the itinerary, baggage handling, an inter-island flight, and sightseeing.
Tour highlights include the Honolulu city tour, Lahaina, Waikiki Beach, Pearl Harbour, Oahu, and Maui. Tourists can also visit the National Cemetery of the Pacific in Punchbowl Crater. Take advantage of this opportunity soon, because if you book by June 30, 2019, you can save $1,300 per couple!
Take Tours
Visit the most beautiful islands in Hawaii with a side trip to Volcano National Park. Avail of the 5-Day Pearl Harbour, Mini Circle, Hilo, Maui Tour for only $648 per person. This tour starts out of Honolulu, and highlights include inter-island flights, private car transfers, exclusive Pearl Harbour sightseeing, a tour guide, and accommodation. 
The package can be customized for some additional fees and charges. If you're coming with a child aged two years old or below, their rate is free. Note that airfare is excluded from this package.
Globus Journeys
Looking for a luxurious, all-inclusive package for your next visit to Hawaii? The Grand Hawaiian Vacation Package is all you need in order to visit the most famous landmarks and destinations in Hawaii. Everything is included in this package, from round trip airfare, breakfast, lunch and a 5-course dinner, to accommodation, sightseeing, and a tour guide. For a 13-day tour, the rate is $3,849, and you'll get to explore Kona, Honolulu, Maui, and Kauai.
A detailed itinerary will be handed to you by the Tour Director as they escort you throughout the trip.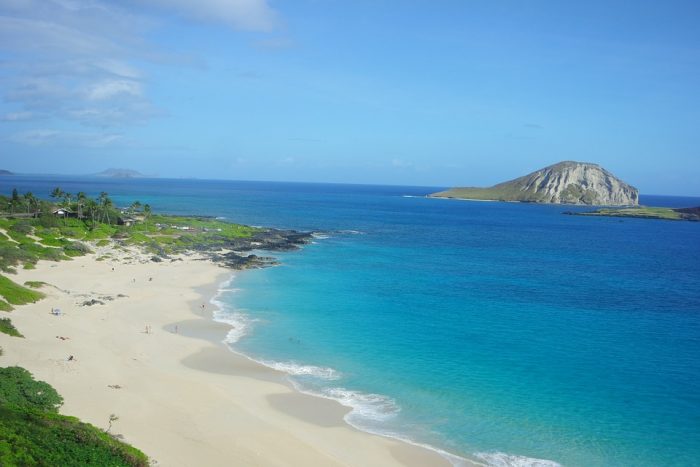 Tours4Fun
Travel by group with a discounted price of $1,487 per person for a 7-Day trip. Tours4Fun is offering an all-inclusive Oahu, Maui & Big Island Tour package, which includes all inter-island air tickets, a professional tour escort, complimentary pick-up and drop-off transfers, a 6-nights accommodation with daily breakfast, and sightseeing.
Round trip airfare is not included in this package but can be availed for an additional charge. Guests are also allowed to choose their preferred hotel, aside from the Aqua Palms Hotel.
Enjoy big savings with a package tour. Aside from saving time from doing everything on your own, you can also experience less hassle when it comes to renting cars, booking flights, and finding accommodation.