Are you looking for cheap Virgin Atlantic flights but aren't sure where to find them? Or maybe you need help figuring out when is the best time to book and fly.
Set aside your worries because we're going to show you everything you need to know to help you score exclusive deals offered by Virgin Atlantic Airways.
Read on to find out the process of finding cheap Virgin Atlantic flights and important things you need to know.
Where does Virgin Atlantic Airways fly from?
Virgin Atlantic Airways flies from five UK airports:
Belfast International Airport
London Gatwick Airport
London Heathrow Airport
Glasgow Airport
Manchester International Airport
What are the cheapest months to fly with Virgin Atlantic Airways?
Every now and then, Virgin Atlantic offers fantastic deals and discounts to travellers. However, you'll always save more if you book months ahead of your flight.
For example, if you're heading to the United States from London, the best months to fly are January or September. For Asian countries, like Hong Kong, you can snatch good deals months before or after the biggest festivity, Chinese New Year.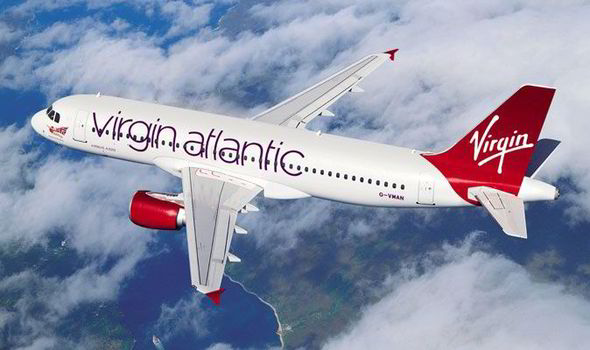 Where can you find cheap Virgin Atlantic flights?
Aside from Virgin Atlantic's own booking and special offers page, you can also find cheap Virgin Atlantic flights on websites like Opodo, Skyscanner, and Expedia. Keep looking every now and then to snatch bigger ticket discounts and even more unique travel opportunities.
Enjoy £266 on Return Flights Departing London
Get set for the lowest fare to some of the world's famous destinations. Grab a deal as low as £266 for return flights departing from London or prices starting at £399 for the Flight with Hotel deal.
Aside from comfortable flights, you can also indulge in mouth-watering food and drinks to keep you company.
Virgin Atlantic Ticket Fees
All fares shown on the booking page include all necessary taxes imposed by the government, fees, charges, and carrier-imposed surcharges.
For Economy Classic and Economy Delight services, food and drinks are offered, but they only allow up to 23kg for one checked bag.
If you want extra baggage allowance, you'll have to pay and extra baggage fee or upgrade to business class for an allowance of up to 32kgs.
Virgin Atlantic Rewards Program
Join Virgin Atlantic's Flying Club to get terrific rewards like seat upgrades, discounted flights, and more. By being a member, you can earn miles and redeem them for discounted fares.
In addition, you can also enjoy priority baggage wherever you travel. Under the Gold Tier, you also get access to the Revivals Lounge, Upper Class check in, complimentary treats, and more discounts like 10% off for Virgin Holidays.
Virgin Atlantic Flight Booking Tips
The general rule for booking cheap Virgin Atlantic flights is to search for tickets months ahead of your travel date. Make sure you check other dates, too, in case fares are pricey.
While some booking sites may show cheaper fares, be wary because taxes, charges, and additional fees may not yet be included. Always double check the price from the airline's booking page and compare.
Read the terms and conditions to see if you're paying for everything at once so you won't encounter hidden fees and charges.
Book your tickets out of the UK with Virgin Atlantic today and experience a smooth and one-of-a-kind trip experience.