Looking to take a quick summer vacation to the majestic Central American country of Costa Rica? If you are a fan of beautiful beaches or if you want to explore lush rainforests, this may just be the right place for you.
To fully get a feel of the place and what it has to offer, make sure you do some research on the variety of vacation packages available at your disposal.
To help you out, we've compiled a list of the top 5 amazing Costa Rica all-inclusive vacations to choose from. Read on and find out which experience caters to your interests.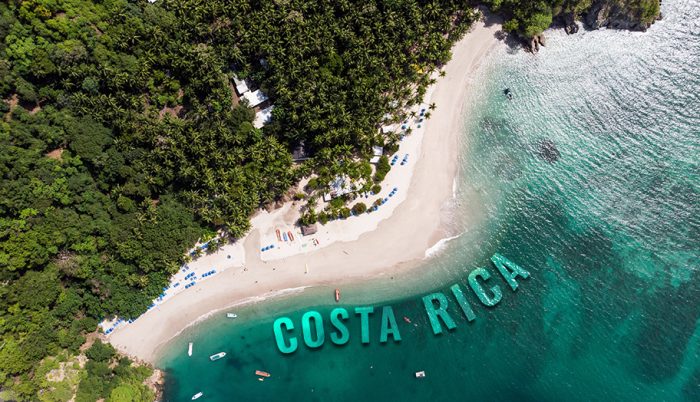 Great Value Vacations – Natural Costa Rica
For prices starting at just $939 per person, you can spend 4-6 wonderful nights in the charming town of San Jose. This trip already includes a round-trip ticket, airport transfers, a 4-night stay at the Crowne Plaza San Jose Corobici, and daily breakfasts.
With the Natural Costa Rica package, you can enjoy a full day touring the island of Tortuga, as well as see the Arenal Volcano and experience the Tabacon Hot Springs on another day. If you are a nature-lover, you would be hard-pressed to find a better location to enjoy the outdoors.
Great Value Vacations – Costa Rica Highlights
For one of the best experiences in the country, you might want to try this Costa Rica Highlights package for yourself. With prices starting at $1,476 per person, you can pay a visit to all the best tourist sites and hidden gems of Costa Rica.
Complete with roundtrip tickets, airport transfers, breakfasts, and an 8-night stay in one of various accommodations, you're sure to get your money's worth. Even better, you get to revel in the carefully curated itinerary…
From working up a sweat during the Arenal Volcano Hike to visiting the Tortuguero, this trip has some of the best adventures lined up.
SmarTours – Colorful Costa Rica
If you are looking to experience the local culture and traditions of the country, the Colorful Costa Rica package is one you should not miss out on. Apart from visiting the Tortuguero Village and seeing the highlights of the city, you will also get the chance to explore the Monteverde Cloud Forest and the Oxcart Factory in Sarchi. You can also join a local family for a cooking class or choose to go bird watching at the Curi-Cancha Reserve.
You'll spend time in San José, Tortuguero, Monteverde, and Arenal. This all-inclusive Costa Rica package already includes roundtrip airfare, accommodations in first-class hotels, and complete onboard meals starting from $1,899 (with air and taxes included)!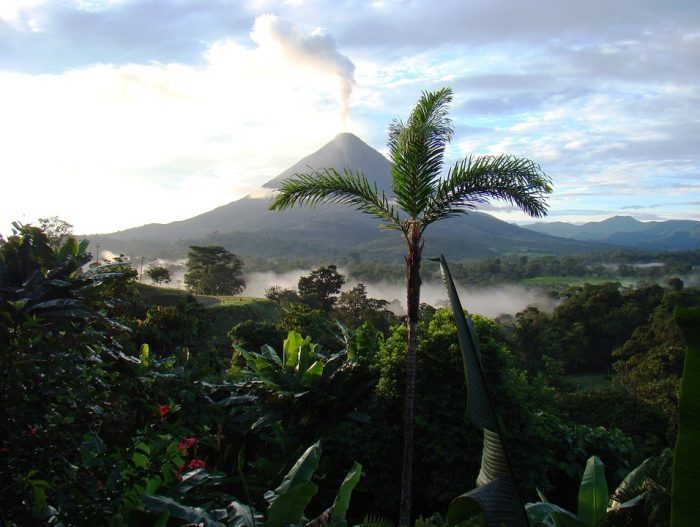 EF Ultimate Break – Costa Rica Adventure
Up for a thrilling adventure? The Costa Rica Adventure package by EF Ultimate Break will surely earn a spot in your heart. Inclusive of roundtrip flights, airport transfers, accommodation for 9 nights, and much more, this trip will satisfy the adrenaline craving you've been trying to fix.
Zipline through the rainforest, relax on the beautiful beaches and ride the rapids of the Sarapiqui River. With a trip spanning over 4 cities in 10 days, you'll surely have one heck of a journey with sale prices starting at just $2,794 per person.
EF Ultimate Break – Costa Rica & Panama Adventure
Want to see more than just one country, but still include this great island in your itinerary? The Costa Rica & Panama Adventure package by EF Ultimate Break will give you 14 days of pure fun and excitement across 5 cities.
With prices starting at $3,224 per person, you can power through a whitewater rafting adventure, see the historic Casco Viejo, and even engage with the Embera tribe. And how about a visit to Manuel Antonio State Park?
This all-inclusive vacation includes roundtrip flights, airport transfers, accommodation for 13 nights, meals, and guided tours.
Which all-inclusive package will you choose?
Take your pick from these all-inclusive packages. You might just score the deal of a lifetime. Click here for more exciting news about lifestyle and travel!