If you want to indulge in fun and entertaining activities like swimming on a beach in the U.S., Orlando might just be the holiday destination for you! As one of the most popular cities in Florida, Orlando is home to some of the world-renowned theme parks in the world. These include the Walt Disney World Resorts, Universal Studios, SeaWorld, Magic Theme Park, and the Epcot Center.
Moreover, as one of the popular tourist destinations in the Sunshine State, the city also enjoys tropical weather with sizzling summers. Hence, it is perfect for beach vacations and water sport activities.
With this combination of world-class entertainment and bustling beaches that only this U.S. Southeast city can provide, Orlando is indeed a must-see destination in North America.
Here are some of the amazing travel packages for this city that you can avail to enjoy some of the most valuable holiday deals in Orlando!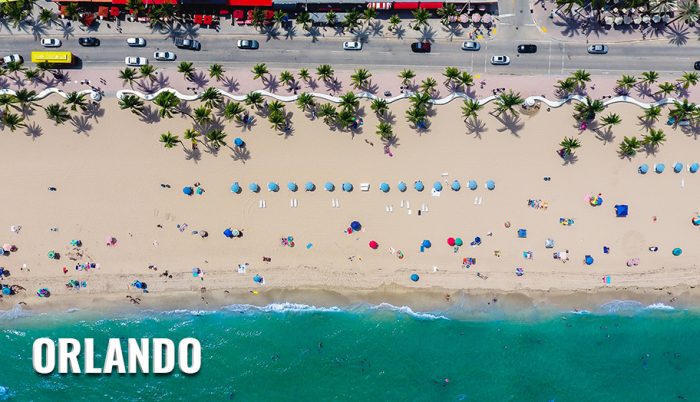 Ocean Florida
Spend a week full of fun and entertainment at Disney's All-Star Music Resort by booking through Ocean Florida's Easter 2020: 7 Nights Disney's All-Star Music Resort. The package will give you exclusive resort guest benefits for this theme park, perfect for music lovers.
From £709 per person, your family can enjoy a week of happy tunes and melodies in this part of Orlando. The deal includes flights, hotels, free breakfast or a dining plan, free transport to Disney parks, and much more.
Teletext Holidays
If you want a cheap yet fulfilling holiday in Orlando, you can get a 7-night stay at the Ramada Plaza Resort & Suites by Wyndham Orlando Intl Drive. This hotel will provide you access to Universal Studios, SeaWorld, SeaWorld's Discovery Cove, Walt Disneys World Resort, and other key tourist spots in the city.
Also included in the package is a round trip ticket from London Gatwick and free breakfast. You can get this Teletext Holidays package for a starting price of £418 per person if you travel on November 11, 2019.
Perfect Holidays
If you want to have a taste of Orlando, and not just its theme parks, book a 14-night Perfect Holidays package at Howard Johnson by Wyndham Lake Front Park Kissmmee. The deal includes a round-trip ticket from Manchester to Orlando and breakfast meals for your entire stay.
The hotel, which is near Lake Cecile, has great lakefront views. It is also near several restaurants, bars, and shops. You can get this package for a starting price of £552.26 per person if you travel on April 7, 2020.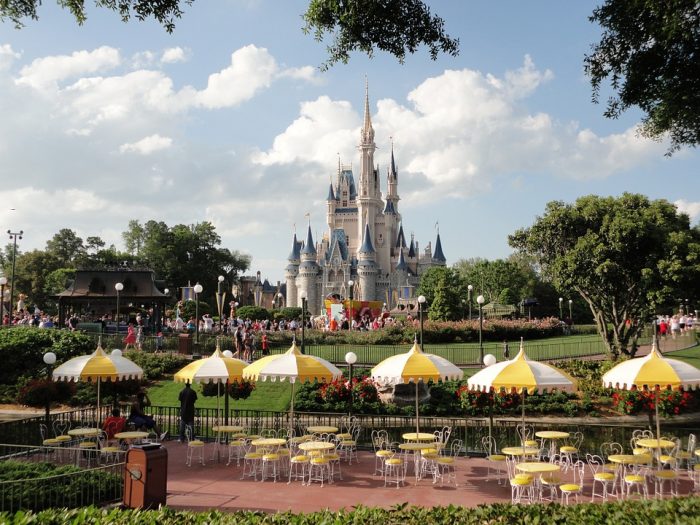 Disney Packages
With the Disney Packages deal at Disney Hotel, you can enjoy free dining during your entire stay when you book a Disney Moderate, Deluxe, or Deluxe Villa Resort Hotel and Ticket package. With this deal, you can enjoy self-service breakfast, lunch or dinner.
You can also get $200 worth of Disney Spending Money and enjoy a world-class treatment at Disney Hotel resorts. You can enjoy this package from £1,137 per person if you travel between May 24 to September 1, 2020.
Florida 4 Less
With the Florida 4 Less Disney Dining Plan 2020 package, you can book your dream Walt Disney World holiday that includes Disney Park tickets for five nights or more and Dines for Free deals. This deal is available at any selected Disney Hotel for arrivals 1st January 2020 – 3rd October 2020 for Moderate & Deluxe Resorts, and January 1, 2020 to September 16, 2020, for Deluxe Villa Resorts only.  
You can choose from a Quick Service Dining Plan, Disney Dining Plan, or Deluxe Dining Plan. Florida 4 Less only accepts booking and price inquiries by phone (0800 389 0582), and as always, prices are subject to fluctuation during the year.
Enjoy what Orlando offers by getting any of the packages above. Have a great trip to Florida, and remember, choosing the right holiday package will make all the difference in the long run!