It's the city of eternal cool and getting one of the many New York hotels to spend a night in will give you a chance to live the New York dream. With a 24-hour buzzing beat and gorgeous Central Park within, there is no doubt that New York City is a goal tourist destinations. It has numerous big hotels that are known for their ambience and quality of service.
Hotels in New York leave no stone unturned in order to make the best of your time. We all know that NYC is not exactly know for its low-cost accomodations, real estate there is super expensive. But we are here to help you find an amazing deal on the trip of your New York apple dreams. 
If you want to find the best hotel deals in NYC without breaking the bank, our editors are here to help. We have looked into how to find amazing deals in this buzzing city and have the deals below. Read though everything and check out the links, with a little clicking on your keyboard, you might just find the New York hotel of your dreams.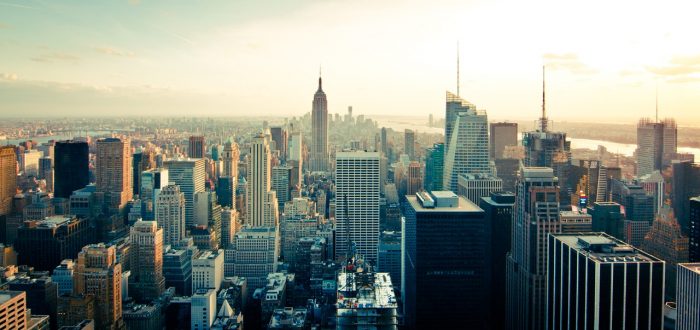 Crowne Plaza Times Square
Located just a block from the heart of Times Square off of Broadway, between 48th and 49th street, Crowne Plaza Times Square is here to offer you one of best locations and sets of service in the city. It may not be very cheap in the traditional sense, but it remains an excellent value for what you pay. The service, décor, and rooms all make average guests feel like millionaires.
What makes the hotel even greater is the fact that it is just a few minutes' walk from the New York CBD, the Rockefeller Center, and Radio City Music Hall. It features state-of-the-art rooms, ironing facilities, wireless Internet access, and much more. Prices vary based on the season and room size, but generally range from £211-344 per night.
YOTEL New York at Times Square West
YOTEL New York will forever be one of the top NYC hotels for individuals, business travellers, and families. The accommodation facility is not only affordable, but also packed with activities and amenities to avail.
Based on room sizes and seasonal variations, prices range from £82 to £778 per night. It offers VIP rooms, free wireless Internet access, bicycle rental, and luggage storage service. The rooms are also equipped with hairdryers, telephones, flat-screen televisions, and hot showers. Best of all? YOTEL New York at Times Square West is next to Times Square and Hudson Yards, locating it perfectly Midtown!
The Knickerbocker
Located in Manhattan, The Knickerbocker is simply heaven for a large number of visitors that visit the city. If you cannot afford a luxury hotel in the area, then a moderately priced Knickerbocker resort is a great option. Not all hotels in the region come with facilities like this one, which provides coffee bars, a fitness center, and spa treatments.
All the rooms are air-conditioned. They offer hair dryers and slippers. In addition, the facility is just a few minutes' walk from New York's popular landmarks and attractions, such as Bryant Park and Times Square. Prices will vary based on room size and season, but they generally range from £250 to £1000 per night.
Hotel Hugo
Hotel Hugo has been rated four stars by many visitors. It has an excellent location and is situated just a few minutes away from the Holland Tunnel and the American Numismatic Society.
The facility features air-conditioned rooms, coffeemakers, flat-screen TVs, and mini-bars. They also offer free wireless Internet access, as well as limousine service for guests. Prices for this hotel will vary with the season and room size, but they generally range from £106 to £407.
Park Lane Hotel NYC
Park Lane Hotel New York City is famous for its 24-hour reception service, air-conditioned rooms, wireless Internet access, and valet parking, on top of its amazing proximity to some of the best attractions Midtown Manhattan has to offer!
Other features of this accommodation include a restaurant and a fitness center. It is located near local attractions and landmarks such as Rockefeller Center, Broadway, and Studio 54. Prices vary but range from £138-252 per night.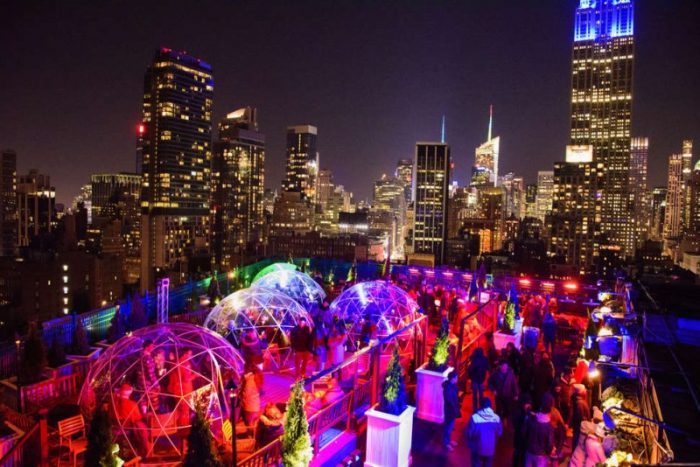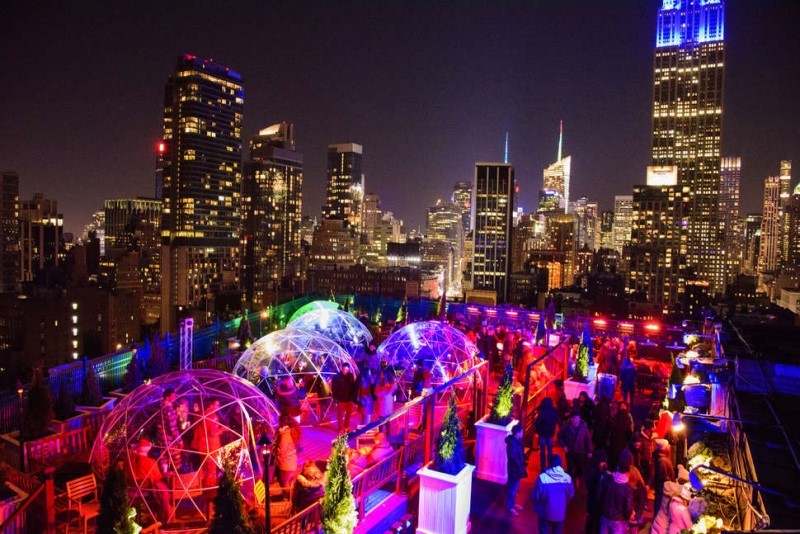 And a wrap or a beginning in New York
You are now ready to score an affordable yet amazing deal in one of the many New York hotels. Follow the recommondations followed in our guide to figure out how you can find the best of the best in the city of liberty. We hope this guide will help you find the perfect place to stay in one of the most dynamic cities in the world. Hello New York!