Tenerife is a small Spanish island, part of the Canary Islands, that lies just to the west of the coast of Africa. The place is famous for its yellow sand beaches – made with sand transported from Western Sahara, and black sand beaches – made from the natural volcanic sand.
And no matter what the reason for your visit to Tenerife, you'll want to stay in a good value hotel. To help you in your search, here is our pick of the top five best Tenerife hotels to choose from.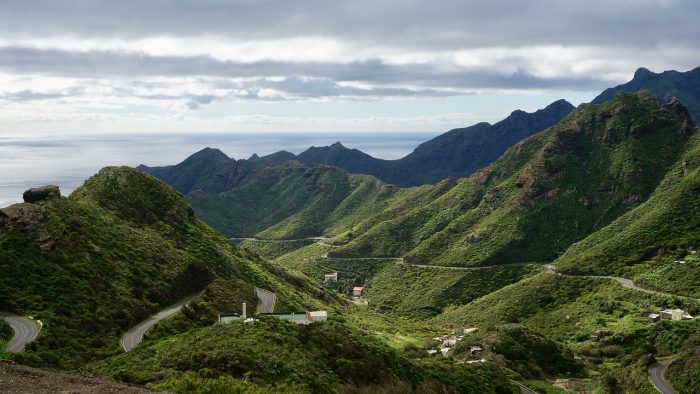 Gran Melia Tenerife
Gran Melia Tenerife is an award-winning 5-star hotel that has received nice ratings from visitors. Extras like a Jacuzzi, a sauna, and an outdoor tennis court are included in the base cost, so you don't end up with a huge bill at checkout. It is a short drive to and from the Tenerife South Airport, Santiago del Teide, and Adeje.
Visitors can enjoy their favorite drinks at an in-house bar or soak in the sun on the terrace. It also provides family-friendly amenities, such as water slides and a kids club. Each room is equipped with a telephone, a flat-screen TV, and a bathtub. Breakfast is provided every morning and can be served within the comfort of your room. The price per room starts at £144 per night.
Paradise Park Fun Lifestyle Hotel
The Paradise Park Fun Lifestyle Hotel is one of the leading 4-star hotels in Tenerife. It is located in a strategic spot where it offers spectacular views of many attractions. The price is about £72 per couple for a stay of one night.
The hotel boasts an outdoor pool, a sauna, an on-site restaurant, a rooftop terrace, a Jacuzzi, and other state-of-the-art facilities. There are also plenty of restaurants and bars nearby where visitors can take their favorite meals and drinks.  
GF Gran Costa Adeje
GF Gran Costa Adeje is one of the finest 4-star hotels in Tenerife, Spain. The hotels have air-conditioned rooms with the best facilities, including a minibar, a flat-screen TV, a private bathroom, and a private balcony.
Visitors are provided breakfast every morning. For those wishing to take their meal outside, a number of local restaurants and cafes are available. Free Wi-Fi is also provided. The price per room starts from £93 per night.
H10 Conquistador
The H10 Conquistador is one of the highest rated 4-star hotels in Tenerife. It is within a walking distance to The Patch and Playa de las Vistas. The rooms are cozy and are equipped with an in-room safe, a flat-screen TV, and a minibar.
The hotel also features state-of-the-art facilities, including a Turkish steam bath, outdoor tennis courts, a kids pool, a kids club, and a fitness center. There may not be scenic views, but the attention to detail in all the aspects of H10 Conquistador makes up for that. The price of a room starts from around £115 per night.
Melia Jardines Del Teide
Melia Jardines Del Teide has up-to-the-minute rooms and is located on the beach. While almost all hotels in Tenerife are known for their beaches, the location of Melia Jardines Del Teide does provide beautiful views.
Among the amenities that this hotel provides, you can expect each room to be equipped with wireless Internet access. Prices will vary by season and room size, but the price per room starts from £97.
Conclusion
While all these hotels provide nice stays, some stick out of the crowd. Depending on the time of the year you wish to travel, you may want to choose a travel package that includes both a hotel room and an air ticket. At times, it is cheaper to combine the costs. Hopefully this list of the top five Tenerife hotels was helpful in your search for accommodations. Enjoy your trip to Tenerife!