The Big Apple, a.k.a. the city that never sleeps, is one of the world's most iconic cities. There is so much to see, try, experience and discover in this wonderful city. Aside from visiting landmarks like the Empire State Building, Central Perk, Rockefeller Center, and the Statue of Liberty, shopping in New York is an experience for the books.
One thing that people often miss out on in New York, though, is the opportunity to find affordable and valuable travel packages. If you're looking for New York Holiday packages that will give you the bang for your buck, make sure to read on and check out these incredible deals.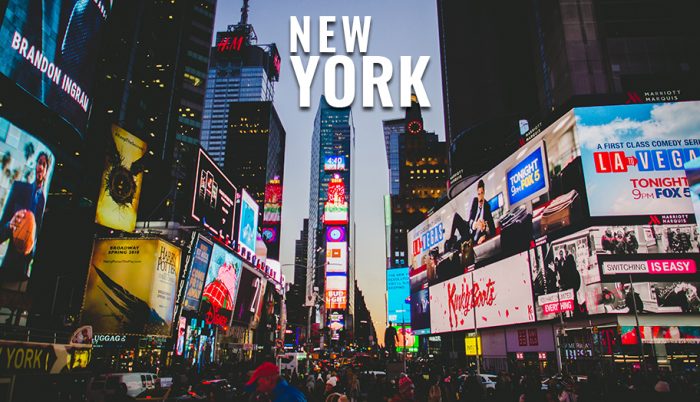 Worldwide Cruise UK
Spend Valentine's Day next year in New York City for only £549 for 4 nights! Worldwide Cruise UK is offering a New York 2020 Valentine's Day Package for early birds. The departure date is on Feb 11, 2020, which includes return direct flights from London Heathrow, a 4-night stay at Roosevelt Hotel, and a complimentary 23kg allowance for checked luggage.
Tickets for attractions are excluded from this package but can be availed starting at £40 per attraction. Note that the rate is based on 2 people sharing, and prices are subject to change at any time. Moreover, the departure will only be out of Heathrow Airport. You can book today with a £150 per person deposit.
Titan Travel
Some believe that New York is best enjoyed with a guided tour to explore the vast city. If you feel this way, then you're in luck, because you can avail of Titan Travel's 6-Day New York package for only £1,799 per person.
Flights are included in this package, plus accommodation with breakfast for 4 days. Six tours are already part of the rate, including the City Explorer Pass that lets you visit five attractions, all-inclusive! Door-to-door travel service is also included in the package, with airport taxes and duties.
Flight Centre
Planning a tour in New York with your family? Lessen the expenses of a large group by availing of group tours at Travel Centre. The Big Apple & DC Family Adventure Package is a 10-day holiday that starts off in New York and includes a special Washington, DC side trip.
For a great price of only £2,069 net per adult person and £1,915 per child, you get more for what you pay for. The package already includes round trip international flights, an 8-night stay at a 4-star hotel, the Super Tour of NYC, a New York to Washington train, airport transfers, and more.
Crystal Travel
Discover New York's hidden gems with Crystal Travel's Triple Treat: Iceland, Niagara Falls and New York package. Depending on your chosen tour of 6 or 9 days, the rate per person starts at £649 for a 6-day tour or £819 for a 9-day tour.
What's included in the deal are return flights, train transfers, accommodation, and travel insurance. You can rest assured you will be totally covered with this holiday package. You can also customize the deal with additional charges and stay longer in specific areas like New York, if that is your main desire!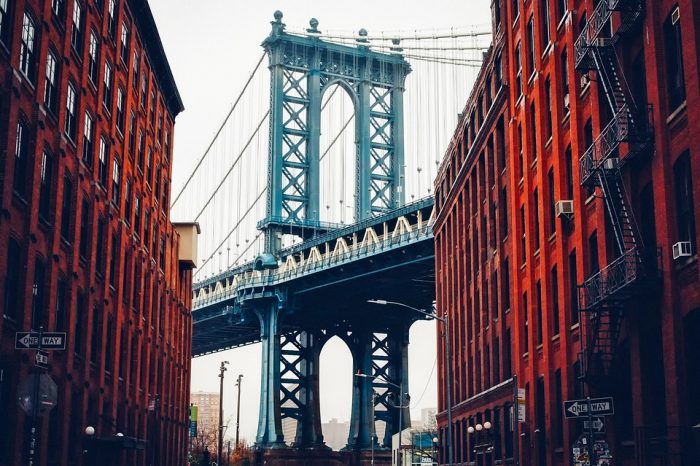 Travel Empire
Discover some of USA's finest cities with Travel Empire's USA East Coast Highlights Package. For 10 days, you get to explore not just New York City, but also Washington, DC and Philadelphia.
The rate per person starts at £2,149 (prices are based on two adults sharing), which includes round trip flights from Heathrow, an 8-night stay at hotels with 5 breakfasts, overseas transfers, and transportation. Note that you will be on a guided tour to see the highlights of New York and two more neighbouring cities.
Planning for your New York escapade is possible with these budget-friendly deals. You can avail of inclusive packages that will allow you to enjoy one of America's greatest cities, and still stay in great accommodations! Customize your itinerary today to get the best prices for sightseeing and tours.