If you are interested in getting cash back through quarterly vouchers and you want to gain access to an excellent rewards program, the Woolworths Silver Credit Card is for you. This Woolies offering is perfect if you are looking for great deals complete with flexible payment terms.
The Woolworths Silver Credit Card is designed to help complement your lifestyle. To know more about this credit card and how you can apply for one, read on.
Woolworths Silver Credit Card Features and Benefits
Powered by Visa, one of the best things about having a Woolworths Silver Credit Card is the convenience of being able to withdraw cash at any Visa-supported ATM. Wherever you may be around the world, you can withdraw cash any time you need it. Equipped with Lost Card Protection and a Comprehensive Balance Protection, you are safely protected against fraudulent use of your card, allowing you to get the peace of mind you deserve.
Another advantage that this card brings is getting cash back through vouchers. For one, you are given 1% back through quarterly vouchers via the WRewards program. This is applicable on all Woolworths purchases except Woolies Engen garage. For purchases made outside of Woolworths, you will get 0.5% back in WRewards quarterly vouchers. Paying for your fuel with your credit card will also allow you to earn up to 1% back. You can redeem your vouchers to get discounts on selected items, gain exclusive access to special events, and many more.
And last but certainly not the least, Woolworths takes pride in allowing you to choose your preferred repayment period. Huge purchases of R300 or more can be paid over from 6 to 60 months. Under this budget facility, you can also transfer funds straight from your account, paying for your dues on time.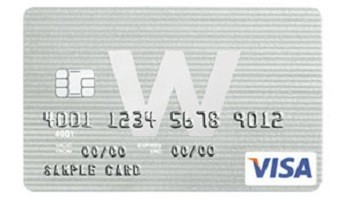 Applying for a Woolworths Silver Credit Card
Requesting your Woolworths Silver Credit Card is simple. The easiest way to do this is to check out the details found on the Woolworths website.
To be eligible, you must be at least 18 years old, have a monthly income of at least R2,000, and have a bank account. In addition, you must also be a resident of South Africa with a valid South African ID. A telephone number is also required.
Documents that need to be prepared prior to the application include employment and financial information, valid ID, and proof of billing. If your application is approved, you will be given a credit limit starting from R300 depending on your creditworthiness.
Woolworths Silver Credit Card Fees and Charges
There are no annual fees for both primary and secondary cardholders bearing the Woolworths Silver Credit Card. Bear in mind that the interest rate for this card is up to 21%.
Other fees you need to consider before getting this card includes cash withdrawal fees ranging from R18.90 to R54 depending on your withdrawal options, an account payment fee of R4, and a balance enquiry fee ranging from R1.14 to R3.80.
If you are interested in getting your hands on a wealth of rewards and flexible payment options, the Woolworths Silver Credit Card is your best bet. Apply now and get yours today!