Henrik Wahlström and Liam Alfvén are two Swedish guys who currently live and work full time in Gothenburg.
A trip to London in 2004 ignited their wanderlust and has since taken them to over 38 countries around the world.
They share their adventures around the world on their blog, Swedish Globetrotters, where they give valuable tips on how to travel with a full-time job.
Today they are here to share their helpful insights on how to travel to Lesotho, one of Southern Africas' lesser known countries, after an unforgettable trip they took in 2016…
Swedish Travelers Share How To Travel To Lesotho, Southern Africas' Hidden Gem
Pin these Lesotho travel tips to your travel board on Pinterest >>
Hi Liam and Henrik! Tell us a bit about yourselves…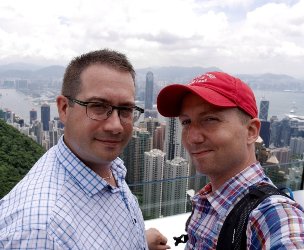 We're Liam and Henrik, living and working in Gothenburg, Sweden.
We made our first trip together in 2004 to London and we've now been to a total of 38 countries around the world.
Our goal is to prove that you can travel a lot and still keep your full-time job and a steady home base.
When did you first travel to Lesotho and where did you go?
At the end of January 2016, however we only had time to explore the western parts of the country during this trip.
What was it that made you fall in love with Lesotho and did it inspire you to return?
It was the spectacular landscapes, nature and its people (Basotho) that made us totally fall in love with this mountainous kingdom.
Which Lesotho cities are your favourite and why? Would you recommend these as travel destinations?
Cities? Maseru is the capital and also the largest city, but you don't travel to Lesotho for its cities…
Semonkong is another (but a very small) town/village in Lesotho and the surrounding nature is amazing!
When traveling to Lesotho we recommend staying at a guest house near Maseru and exploring the country by car.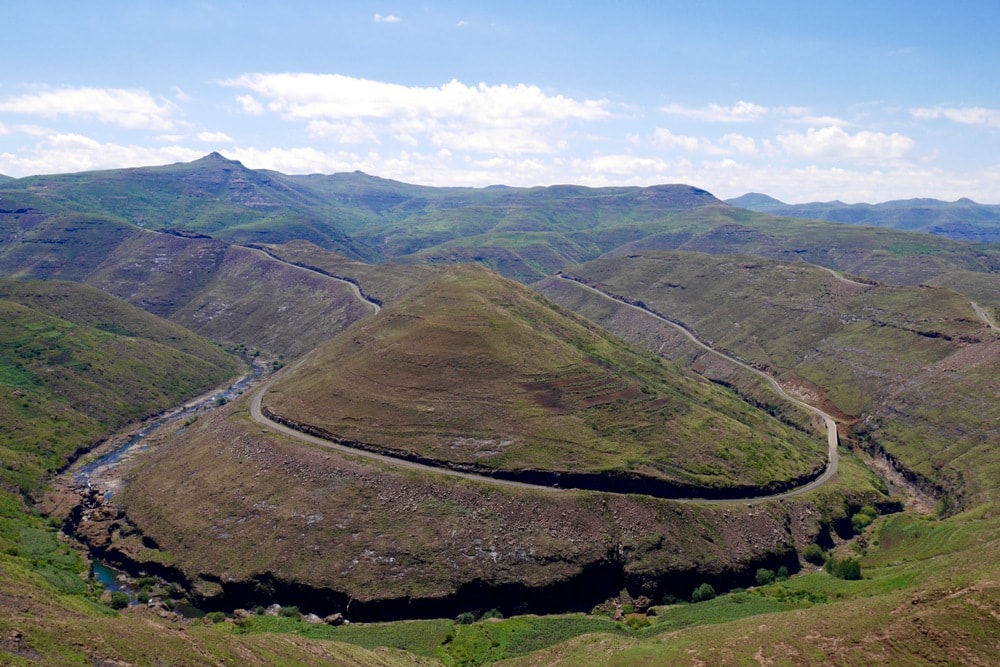 Your absolute top things to do in Lesotho?
Without a doubt Maletsunyane Falls…
This waterfall is so spectacular and the views are amazing.
You could stay here for a whole day and hike in the area, and don't be afraid to socialise with the locals… They are very friendly.
What challenges did you face in Lesotho and how did you overcome them? Should people planning to visit Lesotho be aware of these challenges?
The biggest challenges are the roads and the infrastructure in the country.
You can drive on a gravel road as it suddenly disappears into the middle of a field. Rockslides on the roads are not unusual either so be careful and make sure you add extra insurance on your rental car.
Two, don't count on the cell phones in this country as the coverage is bare poor. Get a local SIM card if you really need the phone by your side.
And three, the language can be a bit difficult but don't let that be a problem. You'll understand each other anyway.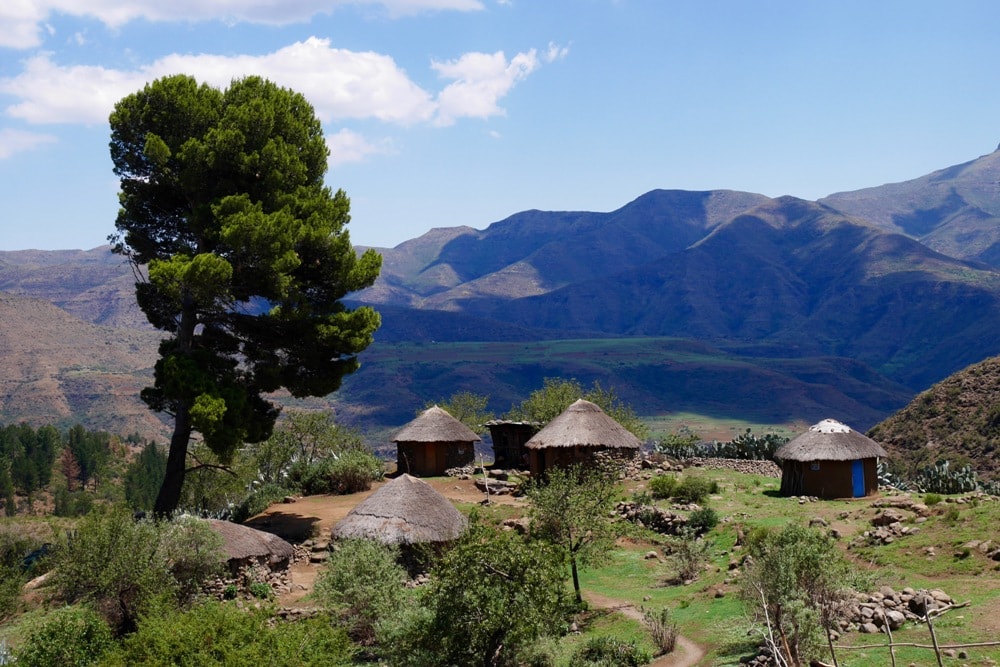 In your opinion, what is the best way to travel in Lesotho and why?
We don't think there are many tour groups in Lesotho as it's not a very common country to visit.
We recommend renting a car… If you rent a car in South Africa, you can drive it into Lesotho and Swaziland as long as you tell the rental company.
Lesotho is a very cheap country to visit so take the opportunity to travel a bit more luxurious here.
Based on this, what is the approximate cost of traveling in Lesotho?
The better guest houses with a bit higher standard won't cost very much…
We paid 1800 SEK (200 USD) for four nights. And at that guest house, we had a pool, a large room and breakfast was included.
For a very small amount, you could also enjoy a nice dinner in the garden every evening.
The petrol is also very cheap so you won't need to think about the driving costs if you're planning to drive many miles.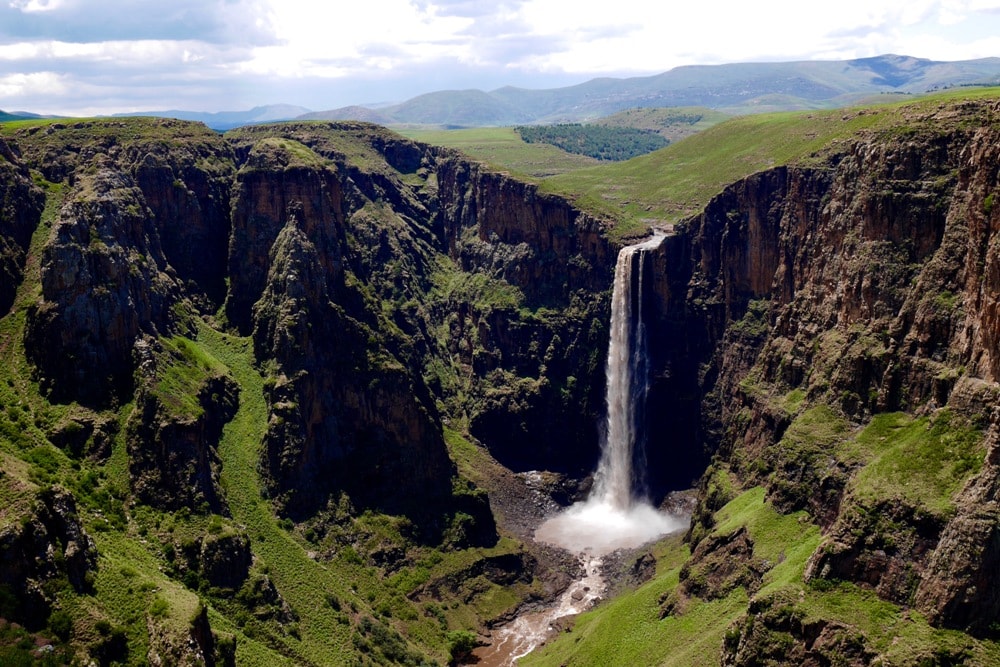 Your top go-to resources for booking flights, accommodation and tours in Lesotho?
Google, Google and Google. As we said earlier, Lesotho isn't a very common country to visit for tourists so you'll need to Google a lot.
We flew to Johannesburg in South Africa and then rented a car and drove to Lesotho… It's doable for most travelers and the roads between Johannesburg and Maseru have a very good standard.
You can fly from Johannesburg to Maseru as well, but the prices weren't that good in our opinion.
You'll be able to find your guest-house on most of the common hotel search engines.
And finally, do you have any last words to inspire those reading to travel to Lesotho?
Always travel with an open mind! Not only to Lesotho, but everywhere in the world.
If you love to explore places on your own, if you love nature, mountains, and if you like to travel where there haven't been too many tourists before you, Lesotho is the country to visit!
Guys, thank you so much for sharing your helpful insights on how to travel to Lesotho!
To learn about Liam's and Henrik's next adventures around the world remember to check out their blog Swedish Globetrotters and follow them on Instagram and Facebook.

---
Lesotho Travel Tools
=> Search For Guesthouses & Hotels In Lesotho
=> Search For Airbnb Accommodation In Lesotho
=> Search For Cheap Flights To South Africa
---
Now it's over to you reading – Leave your thoughts in the comments section below…
Do you love exploring the unexplored? Would you travel to Lesotho? Tell us why in the comments section below! Or perhaps you've already been to Lesotho… In that case, we'd love to hear your thoughts! Share below…