A second set of Network Rail (NR) overrunning engineering works in the Epsom and Dorking area added to the disruption.
Late running and changes and cancellations to the timetable will last most of the day.
Issues in the Waterloo area meant that trains were also unable to leave. When they did start running, there were delays of an hour with revised short notice changes to service as well as cancellations.
Operator South Western Railway (SWR) told commuters tickets were being accepted on Great Western Railway (GWR) services between Paddington, Basingstoke and Reading.
Tickets are also being accepted on Southern Railway and London Underground between Waterloo, Richmond/Wimbledon and Paddington.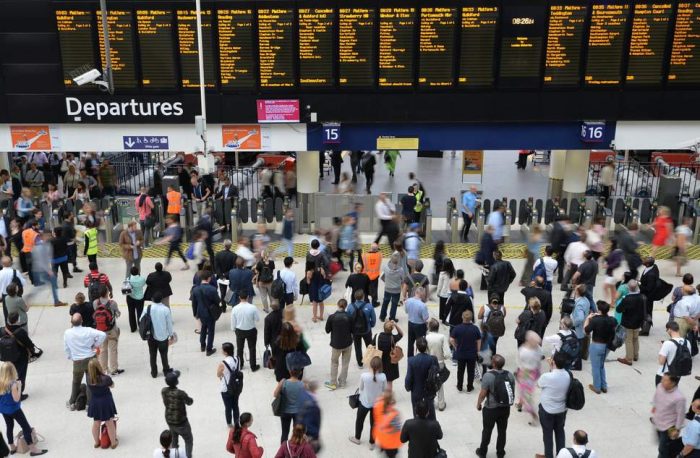 An NR spokesperson said: "We apologise to passengers for the disruption to services across the south western network this morning owing to a possession overrun. Disruption, including severe delays and cancellations, will last until the afternoon. Passengers should check with their train operator or visit www.nationalrail.co.uk before travelling." 
It came as it was revealed London commuters face the threat of more overruns and weekend closures over the next five years as NR spends a record £24 billion from April trying to sort out the daily chaos with track, signal and points faults a top priority.
But it means more overnight engineering work bringing with it the threat of it not finishing on time and hitting morning rush-hour services.