For many of you, a luxury spa trip to India may not hit the right cords, but have you really considered it? Keep reading to find out just how India offers a lot more than meets the eye…
I can't really stress enough that in terms of travel, India suits every budget and never fails to surprise travelers. We've talked about budget travel to India before and now we're all about splurging!
When it comes to luxury, India has so many exciting yet peaceful destinations on offer, it gets hard to pin point which out of these luxury spas in India tops the list.
Here's a look at our 5 favourite luxury spas in India where you can experience total bliss…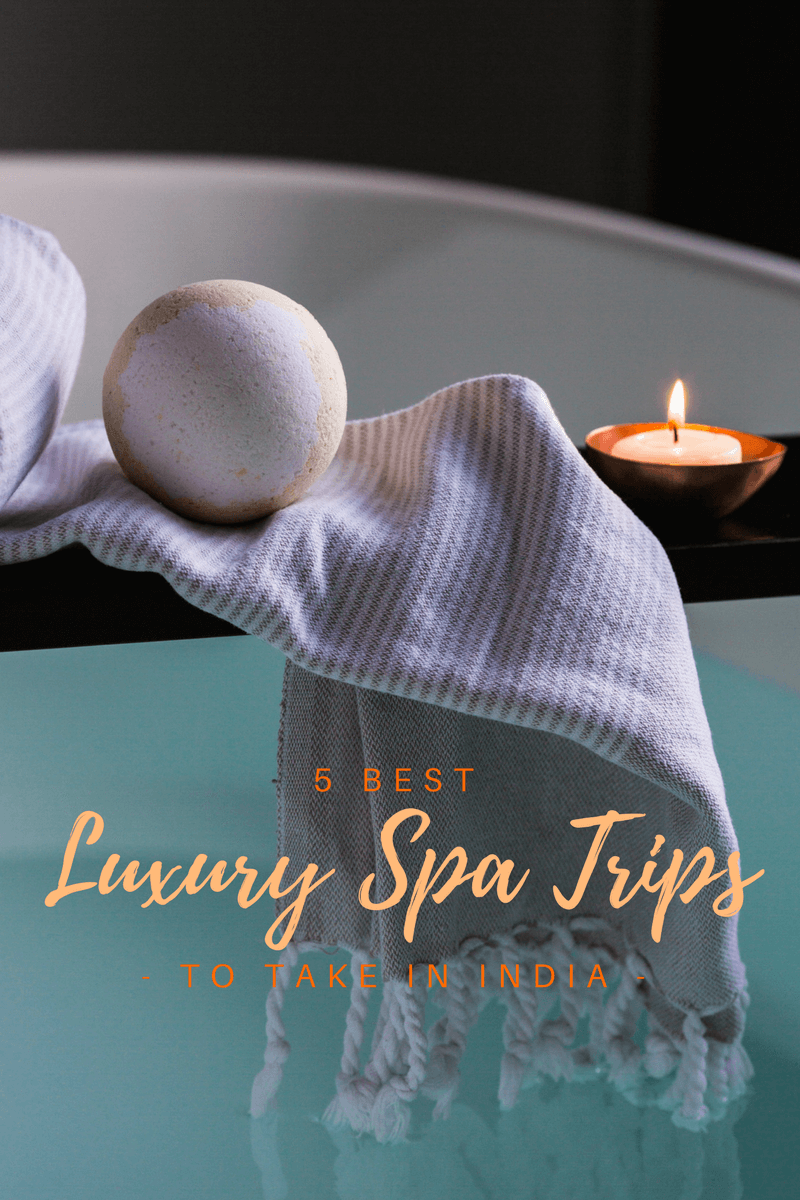 1. Ananda In The Himalayas, Rishikesh
When it comes to luxury spa retreats, one can't simply ignore Ananda in the Himalayas in Rishikesh, which also happens to be India's first destination spa.
Serene and secluded with the Sal forests and overlooking the small town of Rishikesh in Northern India, Ananda In The Himalayas offers a one-of-a-kind luxury ayurvedic spa experience.
At Ananda, they integrate traditional Ayurveda, Yoga and Vedanta with international wellness experiences, fitness and healthy organic cuisine to restore balance and harmonize energy. How fancy!
Beside the usual ayurvedic spa treatments, they also have daily yoga and meditation classes. So if you think about it, it's not just a spa but a holistic package to treat your senses!
The best? Try out their 5-night stress management treatment. It is one of the most recommended out of their range of packages.
Most people have extremely high expectations and Ananda Spa surpasses even those!
If you truly want to experience this spa retreat at its best, I'd advise you to go during autumn-winter period.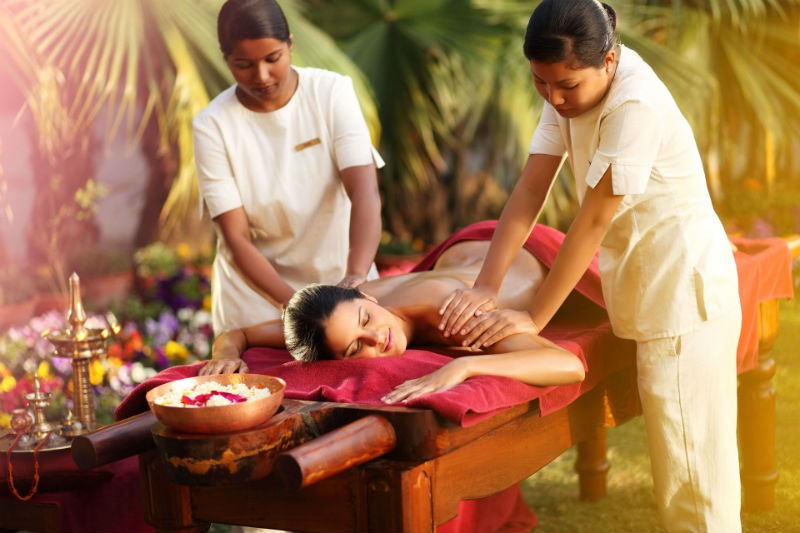 2. ESPA At The Leela Palace, Udaipur
When I think of Udaipur, the first words that come to mind are luxury redefined. Add to that the palatial opulence of The Leela Palace and its ayurvedic spa treatments, you know you're in for some serious pampering.
ESPA is Udaipur's largest tented luxury spa and it is sure to rejuvenate your mind, body and soul.
At ESPA you can rest and unwind in one of the various treatment tents adorned with luxurious silk which overlooks the beautiful views of the lake…
Trust me when I say that it doesn't get any more serene than this.
They have various treatment packages like Soul Connect, Sojourn into Self, Senses of Udaipur and Ayurveda Special and the duration is anywhere between 2 and 7 nights. With the Ayurveda Special you can even customize your package.
This luxurious spa retreat in Udiapur is definitely beyond opulence!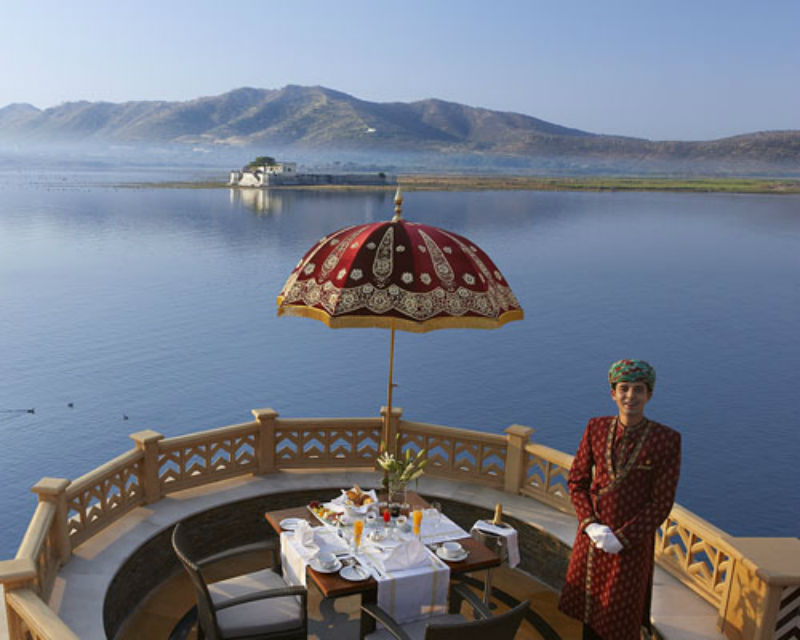 3. Park Hyatt Resort And Spa, Goa
Another luxurious retreat that boasts of its spa treatments is Park Hyatt Resort and Spa in the party capital – Goa.
There really isn't anything better than dancing the night away at some of the best beach clubs in the country and then winding down for a much needed luxury spa the next day.
Boasting a tranquil location on the shores of the Arabian Sea, Park Hyatt spreads across 45 acres of beautifully landscaped gardens. The spectacular expanse of the resort will leave you spell-bound.
The packages at Park Hyatt's Sereno Spa start at USD $180 (plus taxes) for a 3 hour spa treatment. But if you only want to indulge in a 90 minute spa treatment, it will cost you approx USD $110.
Also, if you happen to be traveling with your kids, they even have a Kid's Zone at Camp Hyatt where they can engage in playful activities under adult supervision.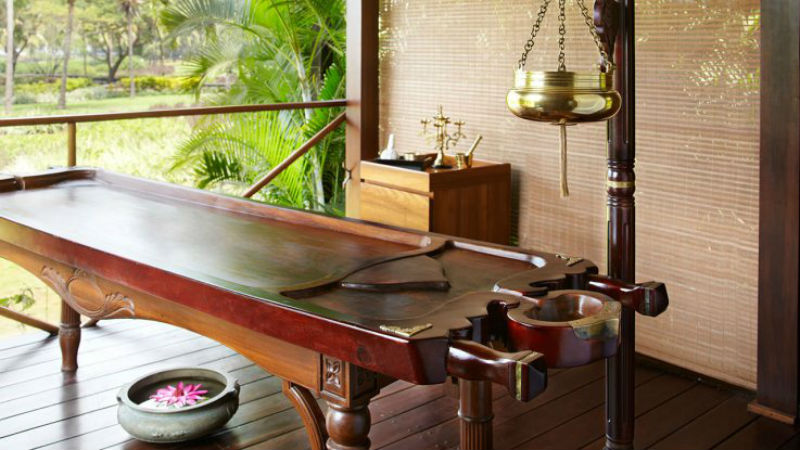 4. Surya Vilas Luxury Spa Resort, Solan
When it comes to luxury spas in Himachal Pradesh, Suryavilas Luxury Spa Resort is well-worth the mention.
This sprawling property spreads over 15 acres of lush green and landscaped areas with snow-capped Himalayan mountains in the backdrop.
At USD $260 (approx.), you can book yourself a premium room with a luxury spa package for 2 nights and 3 days and when you see the views from the property, you'll know it is worth every penny spent.
While you're there, you might want to give their stone therapy a try. It is sure to balance out the forces in your body.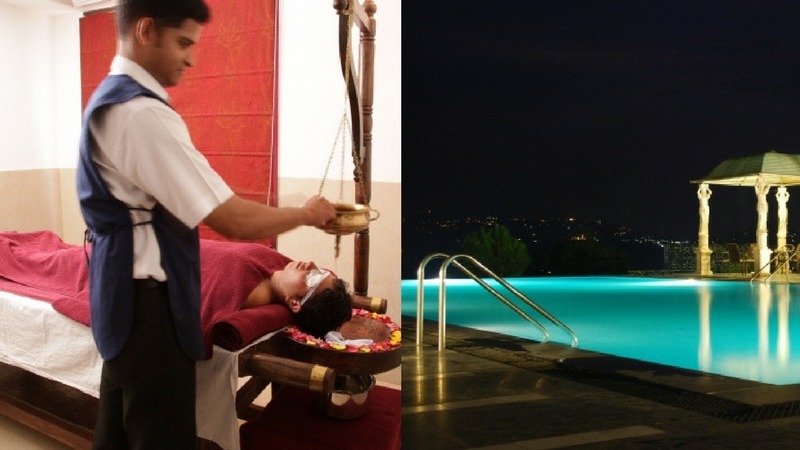 5. Wildflower Hall Spa, Shimla
The final spa destination on my list of luxury spas in India is The Wildflower Hall Spa in Shimla, Himachal Pradesh.
Located at a height of 8,250 feet in a tranquil setting surrounded by the Himalayas, the picturesque views from Wildflower Hall Spa are straight out of a movie.
With holistic Ayurveda spa treatments based on ancient therapies, The Oberoi's Wildflower Hall Spa attracts many tourists and luxury spa lovers.
From body scrubs to Himalayan Cedar baths, all their relaxing and rejuvenating spa treatments are well worth the mention.
The Wildflower Hall Spa boasts an open-air whirpool amidst thick cedar forest with nothing but the best views of the Greater Himalayas. Possibly the perfect location for some peaceful time out!
I recommend trying out their Signature Indigenous Rituals which are based on a 5,000 year old Ayurvedic philosophy, opening your third eye and balancing your chakras.
A three hour luxury spa treatment at Wildflower Hall Spa is priced at approx. USD $470 plus taxes.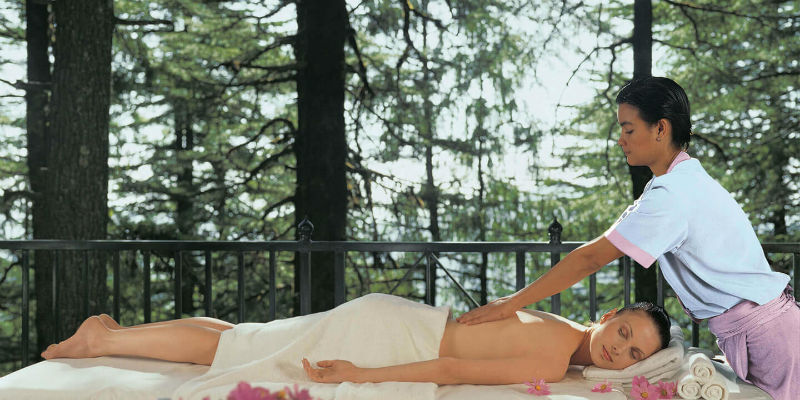 For more tips and information about traveling in India, be sure to read our helpful post, "Traveling To India? Here's My Best India Travel Advice For You (From An Indian)".
Have you been to any luxury spas in India? How was your experience? Is there any other spa retreat in India you think is worth mentioning? Let us know in the comments below…