The service known as Sling TV is an American over-the-top internet TV service that will allow you to keep up with all of your favorite matches. Dish Network created this platform as an alternative to its traditional services. Sling TV is a video streaming TV service that will offer you around 21 networks for just $20 each month.
Moreover, you can use it as another option besides a more expensive cable TV package to stream to your wi-fi compatible TV. This is extremely useful today, as you can take your subscriptions with you wherever you go. It is not solely linked to your TV at home.
In the years after, after signing carriage agreements with various networks, in January 2015, Sling was renamed and put under the leadership of CEO Roger Lynch. Since then, the platform has continued to grow and expand its services for users. Learn more about how you can use Sling TV to watch those matches you can't miss below.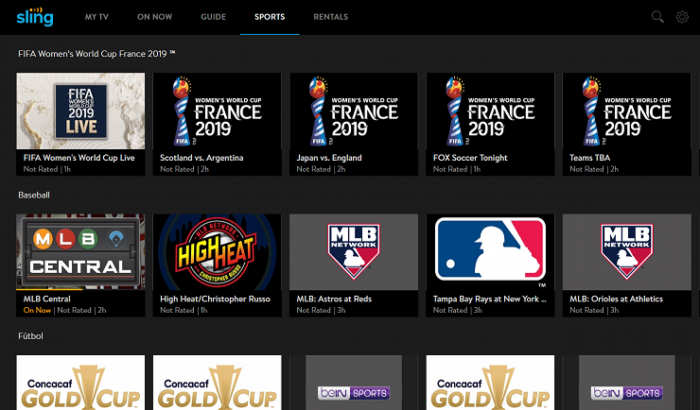 TV Packages And Channels
First, for $30 a month, there's Sling Orange, which includes around 30 channels. The channels that are offered include the likes of ESPN, CNN, Disney Channel, TNT, A&E, and Lifetime. Sling Blue also provides about 50 channels for $30 a month, but it doesn't include everything in Sling Orange.
You get ESPN with Sling Orange, for example, but that network is not part of Sling Blue, which has NFL Network and other sports networks. The third option, for $45 a month, is  Sling Orange + Blue, a mix of the first two plans.
How It Works
Sling TV is an "over-the-top" or "OTT" service. This means that it comes in via the internet rather than on dedicated cable company lines or satellite broadcasts. It's similar to other online services in that way, like Netflix, Amazon, and Hulu.
Yet Sling is specialized in live television. It shows programs as they are being transmitted. There is some opportunity to rewind a show or replay older shows on-demand, but there are few such capabilities. Meaning, you will never miss anything, including your favorite sports and matches!
The Navigation
Sling TV has different menus to help you find something to watch. You will likely find that it's the easiest way to browse. It doesn't take much time to learn — it's very close to a traditional cable television manual. Simply move up, down, left, or right to watch, up to a week in advance, what's actually on TV or coming up on each channel.
What Are The Add-Ons
Sling TV also offers a large variety of add-on packages. These offerings range from sports channels to premium film packages. To list the contents of each package will take too long. But as an example, the Sports Extra package includes NFL RedZone, NBA TV, NHL Network, beIN Sports and ESPN Bases Loaded, and costs an extra $5 a month.
The HBO package includes only the addition of HBO. Having HBO costs another $15 a month, while Showtime follows the same formula for $10 a month.
Record And DVR Shows
Sling provides 10 hours of free storage on its Cloud DVR. Its Cloud DVR Plus bundle costs $5 a month and raises the content limit to 50 hours. This way, you won't miss any important matches even if you have a flight or activity planned.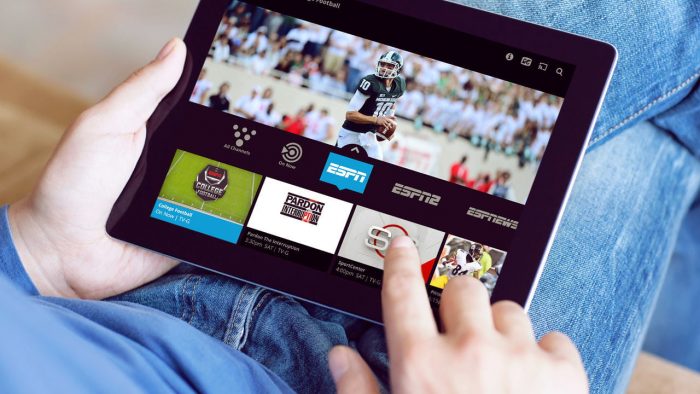 Conclusion
Sling TV has recommendations regarding internet speed depending on the computer you use to watch programming. When you watch Sling TV on a mobile device like an iPhone or an iPad, you will need at least 3 Mbps for good quality content. When you switch to a TV, Laptop, or Mac, expect to need 5 Mbps to get the quality of the video you want making it very useful during travels.